A Glimpse Inside The Thief Gun Effect
on
February 9, 2013
at
6:50 pm
Examining the practice of thieves using guns isn't likely to reveal much. They'd use snow blowers or kitchen shears if it made it easier to get your hard-earned cash. However, guns have clear parameters for use, while abnormal tools of robbery have unknown Side Effects (Rotten Tomatoes – Metacritic).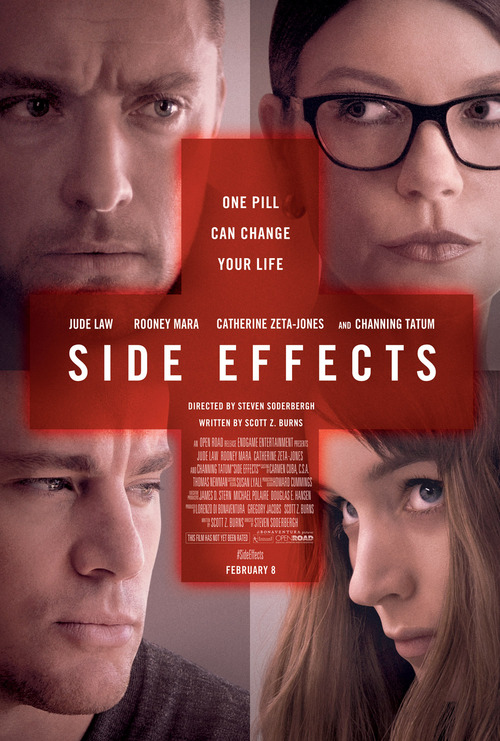 "Stop reading now, avoid all reviews and blabbermouths, and go see the movie yourself before anyone tells you anything." Alonso Duralde The Wrap
Uh oh. By reading this roundup you'll know more than nothing.
"This clever bag of tricks is made with so much cinematic skill it makes implausibility irrelevant. What happens on screen is unapologetically far-fetched, but it unfolds with enough panache to make turning away out of the question." Los Angeles Times Kenneth Turan
It's rare to praise implausibility as positively irrelevant (emphasis on the positive).
"[It] will both keep you on your toes and at the edge of your seat." Stephen Whitty Newark Star-Ledger
"The movie maintains its sense of style throughout, but that hardly matters as the story just gets stupider and stupider." Mark Jenkins NPR
Beware of snide effects.
"Side Effects is mostly a good Saturday-night movie, but by the end, it's caused a few unintended side effects of its own: a bit of head-scratching, and a giggle or two of disbelief." Entertainment Weekly Owen Gleiberman
The movie will make you laugh at lunacy and head-scratch with a happy 'huh?' Perhaps that's what happens when we take A Glimpse Inside The Mind of Charles Swan III (Rotten Tomatoes – Metacritic).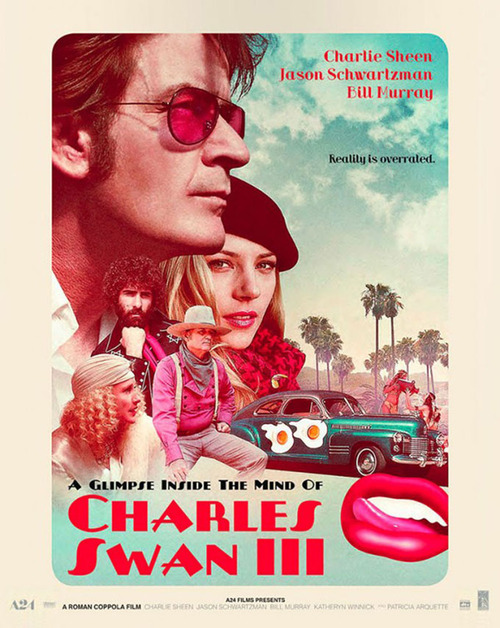 "Seriously, this is one of the strangest and most painful films in recent memory." Salon.com Andrew O'Hehir
Let's try it again, less seriously.
"All this eye candy is ultimately only about as engaging as watching kids at play, which is what Sheen and Schwartzman seem to be doing. I can't argue that this isn't an accurate glimpse inside some man's mind — perhaps Austin Powers?" Time Mary Pols
"A noodling indulgence that's alternately freewheeling and dead in the water." Sheri Linden Los Angeles Times
It's dead, but moves around a lot?
"It isn't a movie so much as a feature-length perfume commercial for a Charlie Sheen signature cologne with gorgeous packaging and absolutely nothing inside." The A.V. Club Nathan Rabin
If someone tried to sell me an empty bottle of perfume, I might suspect they were also an Identity Thief (Rotten Tomatoes – Metacritic).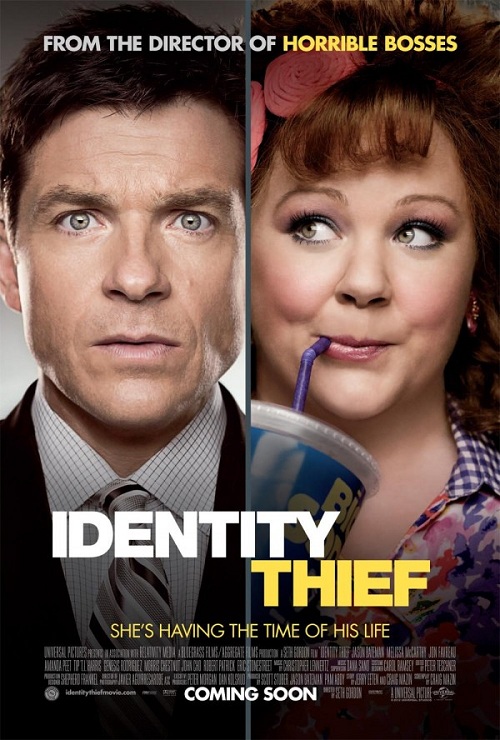 "A lot of movies released into theaters deserve the label of "bad." Only a few cross the line into "reprehensible." Say hello to Identity Thief." James Berardinelli ReelViews
Hi?
"If you think about it long enough, you'll realize that the movie is asking you to root for a disturbed sociopath who ruins people's lives for sport. Are we having fun yet?" David Medsker Bullz-Eye.com
Maybe? When it comes to comedy, audiences root for the funny one.
"The deadly dull action-comedy Identity Thief is an infuriating waste of time, on all sides of camera and screen. I did not know I could yawn angrily. This movie somehow proved it possible." Portland Oregonian M. E. Russell
"Identity Thief elicited one giant shrug from me." Willie Waffle WaffleMovies.com
But is it shrug-tastic or shrug-trocious?
"No matter how may times Identity Thief switches tracks, nothing works — it fails as a star vehicle, a recession-era satire, a WTF white-collar-grunt revenge tale, a "Midnight Run"–style buddy flick, a gross-out laughfest and a bathetic tale of broken souls. No amount of stolen guises can fix it." Time Out New York David Fear
At least the title confesses its kleptomania. Most titles can't be as honest about their content as Top Gun: IMAX (Rotten Tomatoes – Metacritic).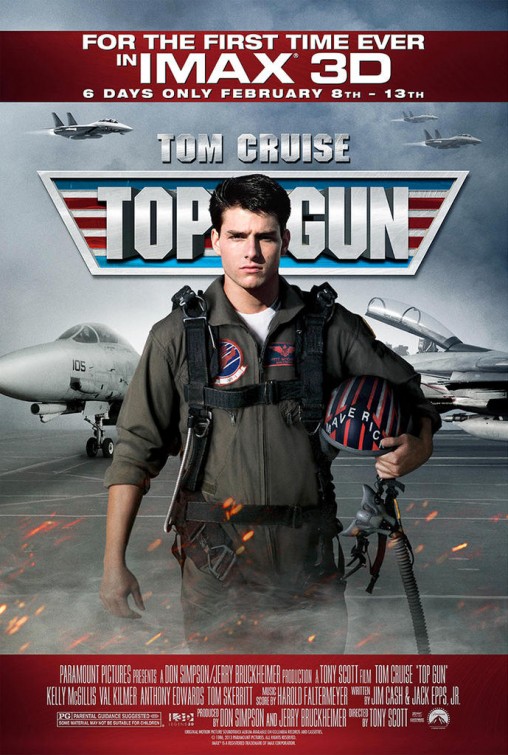 "There are elements that hold up – especially Cruise's blinding charisma. The aerial scenes are still thrilling, and perfectly suited to a giant screen. Everything else? Well, that depends on how nostalgic you're feeling." Elizabeth Weitzman New York Daily News
I feel the need. The need for a thing I used to like.
"Basically perfect, even it is perfect at one of the worst sorts of things a movie can attempt." Tim Brayton Antagony & Ecstasy
Being Top Fun?
"Every time I see it, I just want to smash Tom Cruise's smug, arrogant face into the cockpit windshield." Rob Vaux Flipside Movie Emporium
"Thrilling but far too rah-rah." Rich Cline Shadows on the Wall
Better than blah blah.
"Everything wrong with 80s movies in one film." Ken Hanke Mountain Xpress (Asheville, NC)