Actively Paranormal Cross
on
October 19, 2012
at
3:05 pm
Crosses are 'actively paranormal' as divine symbols and/or vampire repellents, which isn't true for surnames, as in Alex Cross (Rotten Tomatoes – Metacritic).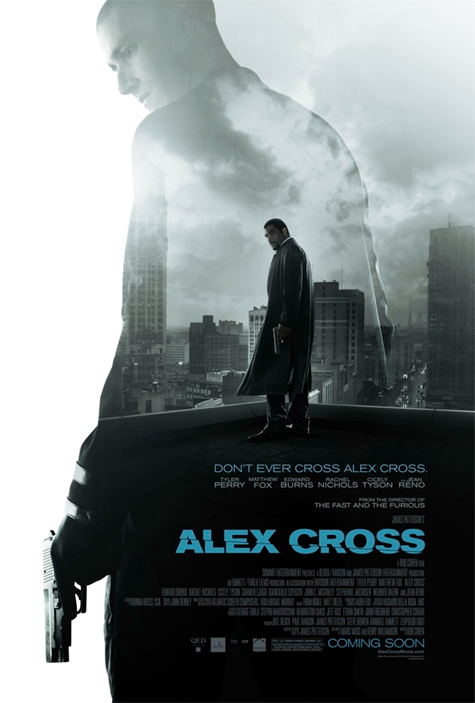 "The 6'5″ Perry's most believable moment is when his character has to reach something from a high shelf. That feels real." Nell Minow Beliefnet
Do they give awards for Best Height?
"If I hadn't had to stay awake, I would have slept though the whole thing. At home." Wesley Morris Boston Globe
Translation: It's best seen with your eyes closed.
"It's a courageous but misguided move on Perry's part; he has none of Freeman's soulful, nuanced subtlety, and watching him display the gamut of emotions called for in Marc Moss and Kerry Williamson's script is like watching the Hulk attempt Swan Lake." Austin Chronicle Marc Savlov
"A movie that is almost as insane as its villain."Matt Singer ScreenCrush
Somewhere, the plans of a mad genius have come to fruition!
"Alex Cross is more boring than your average weeknight procedural, except much longer, dumber and more violent." The Playlist Drew Taylor
A thriller that gives you everything you'd expect while doing everything wrong is like ghosts haunting an abandoned building. If there's no kooks to spook, what's all this Paranormal Activity 4 (Rotten Tomatoes – Metacritic)?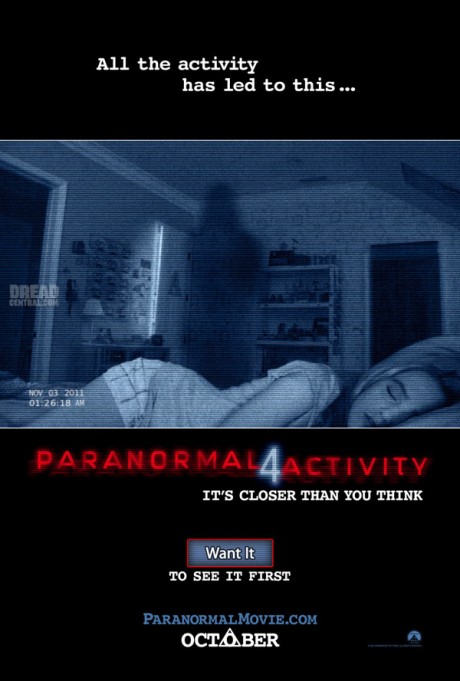 "By part four, Schulman and Joost know what we're expecting so they have a little fun with fakeouts, and throw in some iconography from other classic horror movies." Fred Topel CraveOnline
It's paranormal hacktivity.
"This entry in the series is the first time I've felt like they played it safe, and that's a shame." Drew McWeeny HitFix
"This once-innovative series rolls on without much regard for either plot or character development." Justin Lowe Hollywood Reporter
So it's all about the dialogue?
"Aside from the usual self-slamming doors and flying bodies, there are enough creepy kids and hiding knives to distract from a plot that's increasingly mobile yet running on the spot." Matthew Leyland Total Film
Speedy but stationary, animated yet still, or fast but frozen?
"Forgettable but well-executed, Paranormal Activity 4 gives you exactly what you'd expect and nothing more." Anthony O'Connor FILMINK (Australia)