Beautiful Lady Answers Artist "Outrage? Shame? Nothing."
on
December 2, 2011
at
6:21 pm
Is this roundup title the beautiful lady's cultural critique on Art's inability to provoke genuine intellectual engagement?  Or is it a succinct response to a question about the emotional journey post-one-night-stand?  With A) and B) being roughly equal, perhaps we should ask The Artist (Rotten Tomatoes – Metacritic).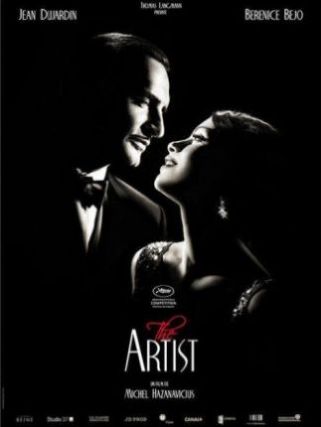 "A fascinating experiment is about to happen, and who doesn't want to be part of a little fun? That rarest of birds – a b&w silent film – is set to swoop into multiplexes. Trust us, it won't bite." Time Out New York Joshua Rothkopf
Silent films should bite, they don't have a bark.
"It's a picture that romances its audience into watching in a new way – by, paradoxically, asking us to watch in an old way. The Artist is perhaps the most modern movie imaginable right now." Movieline Stephanie Zacharek
By looking back we see forward.  Also known as the Mad Men effect.
"A brazen stunt that pays off. Writer-director Michel Hazanavicius, simultaneously channeling "Singin' in the Rain" and "A Star is Born," tells a story about 1920s Hollywood made in the style of that era." Miami Herald Rene Rodriguez
"It's a beautifully shot, beautifully acted piece of fluff." The A.V. Club Tasha Robinson
In word warfare, fluff is the wrong kind of soft. Most people aren't particular about degrees of wooly, but there's a difference between not caring and not hearing the distinction; just ask a woman if there's a difference between being called the girl or The Lady (Rotten Tomatoes – Metacritic).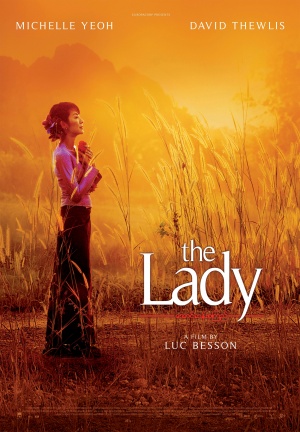 "There's something immobile at the center of The Lady, a kind of Botoxed biopic with an unlikely director – Luc Besson – manning the syringe." Movieline Michelle Orange
Mild facial-paralysis scares nerves stiff.
"This handsomely mounted picture is, at nearly 2 1/2 hours, far too long and indigestible for a film whose protagonist spends most of her screen time under house arrest." Variety Justin Chang
The Lady lives like a Brady.
"Besson responded to something in the story that prompted him to step outside his comfort zone, but exactly what that was is unclear in this well-intentioned but pedestrian retelling of a stirring true story." The Hollywood Reporter David Rooney
"We have a fumbling and fawning – if sincere – tribute to the living legend and a director who has never seemed more out of his element." Los Angeles Times Betsy Sharkey
Apparently, The Fifth Element was Besson's element.  Before La Femme Nikita became The Professional she was The Messenger on The Big Blue Subway Transporter. Wicked word whirlwinds warp whispered worries, but word warfare offers Answers To Nothing (Rotten Tomatoes – Metacritic).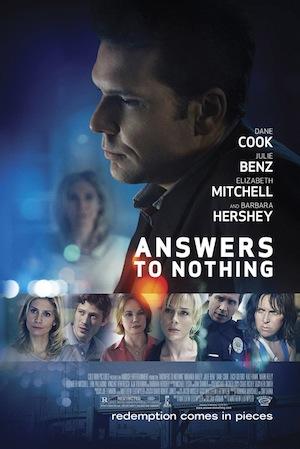 "Not one single character strikes you as being anything but a mouthpiece for writer-director Matthew Leutwyler's simplistic views on socio-emotional problems (racial self-hatred! post-rehab guilt!) or an excuse for self-satisfied, back-patting acting exercises. The title is an understatement." Time Out New York David Fear
"The result is a diligent brand of gloom. When it isn't being diligently gloomy, it's being obvious. When it isn't being obvious, it's being sneaky, and when it isn't being sneaky, it's marching toward a climax of B-movie violence, stupidity and nuttiness that summarily bumps off the movie's least annoying character." San Francisco Chronicle Amy Biancolli
Gloomy Spoiler Alert: Only the nice people die.  Typical.
"A Short Cuts" full of self-pitying sociopaths, Answers to Nothing follows its characters toward a succession of increasingly queasy conclusions it tries to pass off as heartfelt and human." Movieline Alison Willmore
"Stitching together a quilt of stories involving disparate Angelenos in the mode of "Magnolia" and "Short Cuts" and myriad other crisscrossers, this somber drama is well crafted and watchable but lacks the distinctive story content, style and standout performances to become more than a serviceable reboot of familiar ideas." Variety Dennis Harvey
Sadly, serviceable reboots are in short supply, instead we get sequels soaked in Shame (Rotten Tomatoes – Metacritic) selectively switched with statements for the second sensationalist sex story starting Saturday, Sleeping Beauty (Rotten Tomatoes – Metacritic).
This is a test.  It won't be scored.  Good luck.
Option A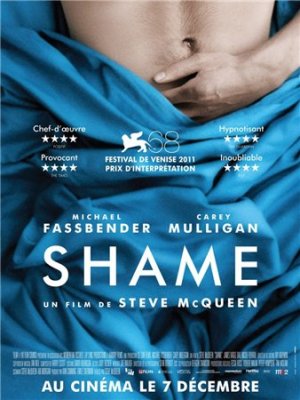 Option B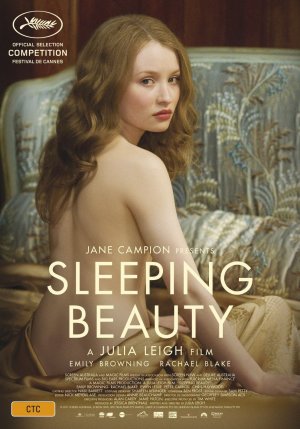 "This is a great act of filmmaking and acting. I don't believe I would be able to see it twice." Chicago Sun-Times Roger Ebert
You may need to read this next set of reviews twice because the above review was for either A) Shame (exertions of a sex addict) or B) a twist on the Sleeping Beauty myth where she's a prostitute instead of a princess.
"I found it gorgeous, opaque and disturbing in roughly equal portions, but it was a riveting experience all the way through." Salon.com Andrew O'Hehir
"I'm not, finally, sure what Leigh is saying – but she is a filmmaker with a voice." New York Post Kyle Smith
"It's first and foremost a visual and sonic symphony, and a Dante-esque journey through a New York nightworld where words are mostly useless or worse." Andrew O'Hehir Salon.com
Q4: A/B?
"Movies like Sleeping Beauty are as sensual as cottage cheese, not to mention passé." New York Observer Rex Reed
"It's neither glamorous nor erotic and director Steve McQueen has taken an unflinching and non-judgmental view of sexual addiction in Shame." ReelViews James Berardinelli
The goal of the test is to reflect on learning, but we shouldn't take them too seriously.  Those obsessed with their rank should relax to avoid unnecessary Outrage (Rotten Tomatoes – Metacritic).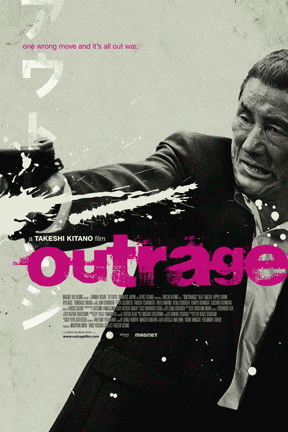 "His (Takeshi) sense of style is very much in evidence here, and so is his sense of humor." Wall Street Journal Joe Morgenstern
"Outrage is compelling to watch until it becomes exhausting." The A.V. Club Keith Phipps
Beware: This film compels you watch until your eyes pass out.
"An exercise in aloofness for Takeshi Kitano, but a feature created with an amazing command of mood and chilling acts of revenge. He's one hilarious, shrewd performer, but perhaps he's at his best with a gun in his hand." Brian Orndorf BrianOrndorf.com
"Like one of its yakuza bigs, Outrage commands respect but no affection." Village Voice Nick Pinkerton