Big Loose Thing Trespasses In The Garden Of Invention
on
October 14, 2011
at
9:26 pm
If trespassing in the Garden Of Invention results in an immediate rush of creativity (ala knowledge in Eden's Garden), the first task on the trespasser's list should be giving itself a proper name.  Unless it wants complete and total anonymity, in which case, stick with The Thing (Rotten Tomatoes – Metacritic).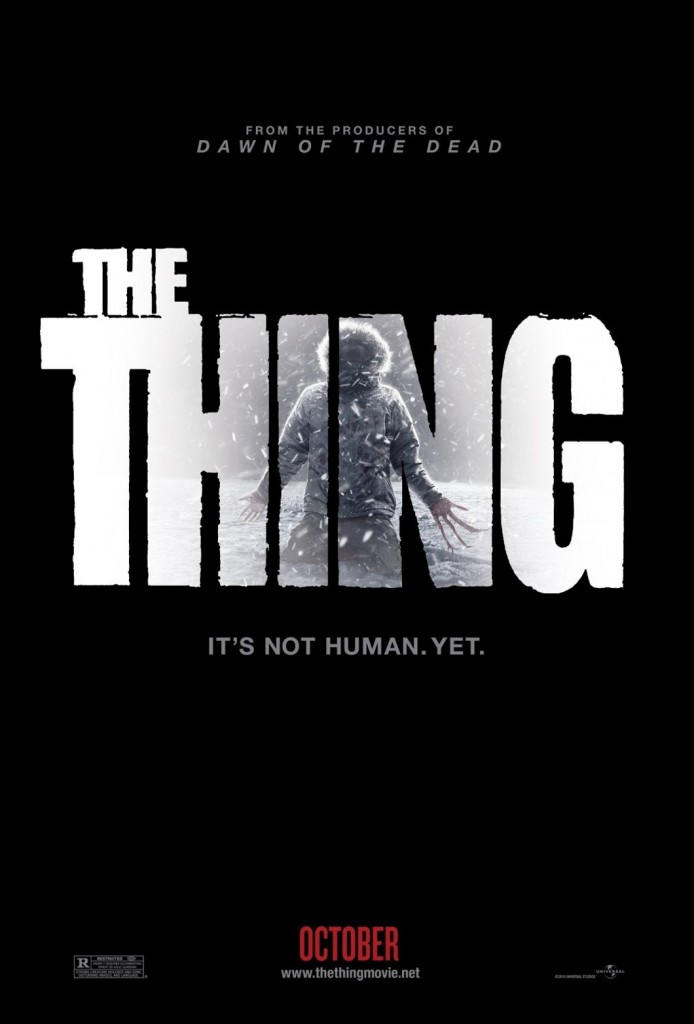 "Here's the thing about the new The Thing. It isn't as satisfying as the old "The Thing." And it's nowhere near as enthralling as the vintage "Thing," which inspired every other "Thing" to follow." Washington Post Sean OConnell
His thing says more things about things than anything else.  I bet you a thing.
"Heijningen's The Thing is tightly paced, has enough imaginative horror to satisfy even the most jaded gorehound, and never strays too far from its source, so why do you come away from it feeling like it was the runner-up in a daylight nightmare festival?" Austin Chronicle Marc Savlov
"One gut-busting death after another, terror giving way to tedium. Your call." Rolling Stone Peter Travers
Gut-bustingly funny or just guts busting onto the floor?  Both seem equally plausible.
"This latest version of The Thing raises one immediate question: Why?" Kurt Loder MTV
The first person to wonder 'why not?' was a Father Of Invention (Rotten Tomatoes – Metacritic).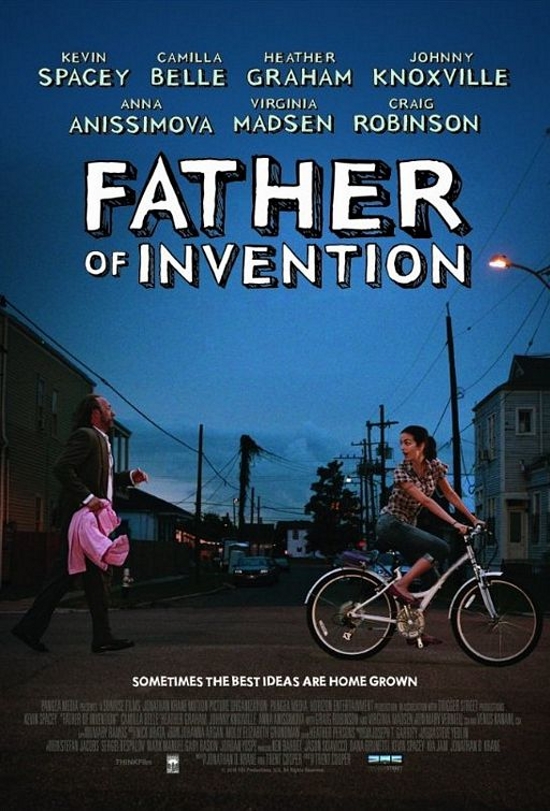 "The film promises a nasty little satire for a while but finally goes soft and self-pitying." Anthony Venutolo Newark Star-Ledger
After things go soft and self-pitying, sometimes a father is invented.
"Colorless exposition and a lack of imagination or wit stall Father of Invention at the starting gate." Variety Ronnie Scheib
"An effort drawn to mediocrity, ignoring wonderful comedic opportunities to make yet another relationship story between a humiliated father and his distrustful daughter." Brian Orndorf BrianOrndorf.com
It may not be good, but at least it's not a thing.  I mean remake.  No sequels, franchises, and/or (un)intentional duplicates this weekend, but there's a second chance to crash dance parties where teenagers get fancy free.  Oh, and Footloose (Rotten Tomatoes – Metacritic).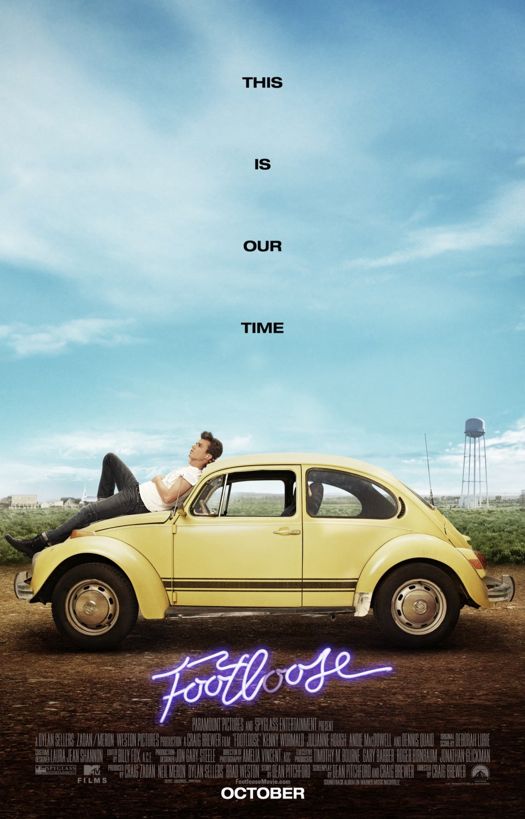 "As remakes go, Footloose is fine, serving up slightly fresher batches of cheese and corn. But why? Why?" Philadelphia Inquirer Steven Rea
Why do reviewers keep asking that question?  The answer is always $$$!
"This guilty-pleasure update has an angsty adolescent energy that's as infectious as anything in Contagion." Matt Stevens E! Online
"Solidly entertaining and, dare I say, toe tapping fun!" Michael A. Smith MediaMikes
I dare you to say "dough slapping nun."
"This remake does something less organically fun. It makes kids nostalgic for something they never experienced." Boston Globe Wesley Morris
That shouldn't be possible, but as long as we're taking a trip down ephemeral memory (ephemory?) lane, let's stop to visit the Fireflies In The Garden (Rotten Tomatoes – Metacritic).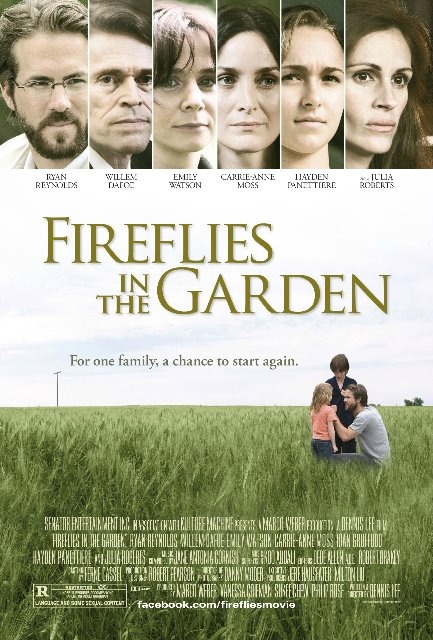 "It's a tragedy, in all of the wrong ways." David Fear Time Out New York
A tragedy in all the right ways makes you cry, so does that mean this movie will make me laugh?
"Has all the personality and forward momentum of a cardboard box." Matt Pais RedEye
"Despite an A-list roster, the performances are universally one-note, a fact largely attributable to a script overflowing with blunt dialogue and heavy-handed symbolism." Nick Schager Village Voice
Throw in a few estranged families, sibling rivals, and tempestuous relationships and it could be big for bad drama.  Mark your calendar for The Big Year (Rotten Tomatoes – Metacritic).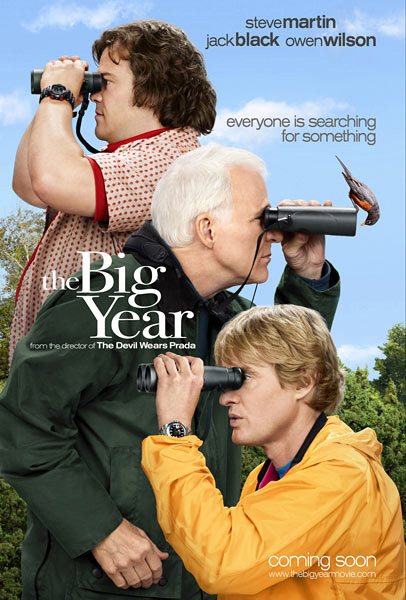 "There is some harmless pleasure to be found when feathers aren't ruffled, when the fowl is not foul." Betsy Sharkey Los Angeles Times
A little birdie told me to duck chicken analogies, but I say – game on.
"All of these featherheads – both the avian and human kind – are lovable. Even better, they're funny, in a comedy that doesn't have to swoop to conquer." Peter Howell Toronto Star
"Drained of its stars' onetime giddy spirit, this is an Olive Garden farce for audiences who don't hunger for authentic wit." Bill Weber Slant Magazine
We can do that now?  Substitute a brand name for an adjective?  If so, too many of these reviews are McDonalds, instead of Starbucks. I hope your weekend is TGI Fudruckers and you wake up feeling like Disney instead of Enron.
"What's next? A movie about people watching TV?" Victoria Alexander FilmsInReview.com
We could sneak into someone's house and watch them watching TV, but that would be a creepy kind of Trespass (Rotten Tomatoes – Metacritic).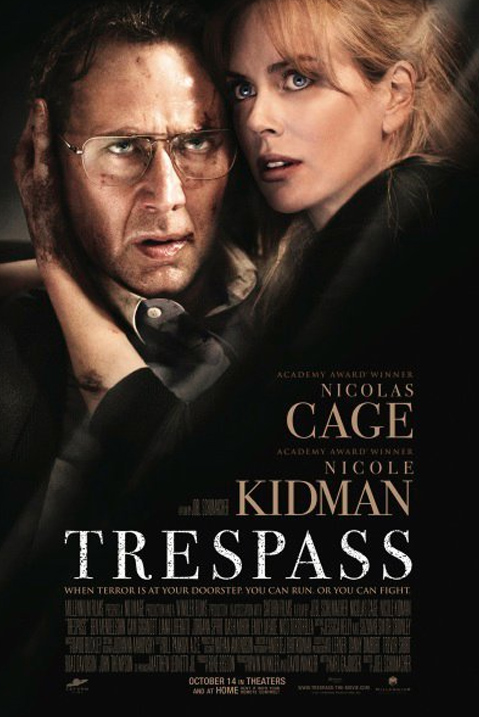 "So why? Why would stars of the magnitude of Mr. Cage and Ms. Kidman sign on to a project whose screenplay is so inept that the movie, even if profitable, will stand as a career-impeding setback? Can't they read?" The New York Times Stephen Holden
Why are critics so befuddled this weekend?  Who/what/when/where are facts, why isn't why?
"A home invasion thriller that may set a record for the number of times the characters point loaded pistols at one another's heads. First we're afraid somebody will get shot. Then we're afraid nobody will be." Chicago Sun-Times Roger Ebert
"Trespass is assembly-line product through and through – unabashedly mediocre and instantly forgettable. A Joel Schumacher joint, in other words." Time Out New York Keith Uhlich
If Batman & Robin Trespass on The Phantom of the Opera Falling Down in a Phone Booth, he'd make a Flawless Client or some Bad Company.  Batman Forever would be looking for A Time To Kill St. Elmo's Fire, especially if he joined the Flatliners after Dying Young on the way to Tigerland.  How many of Joel's 8MM's were forgettable?
"The way [Nicolas Cage] chews into the hysterically overwrought dialogue qualifies as a guilty pleasure in its own right." Geoff Berkshire Metromix.com
If the only joy is Nick Cage saying stupid shit, I say he's said stupider shit someplace else.
"Look, I don't want to be mean, but you've got people in this movie who can't move their upper lips. It's bizarre." Gary Thompson Philadelphia Daily News