Brave Vampire Seeks World Of Love
on
June 22, 2012
at
8:18 pm
The major problem with vampire love is where they look. Personal ads are fine, but modern nosferatu prowl schoolyards. When the romantic age difference is between a high school senior and a senior citizen, it's creepy. However, when you extend the relationship gap from barely legal to legally dead (i.e. for century-old vampires), some call it 'romantic' or 'passionate.' To combat the amazing success of vampire PR, let's build a time-machine for Abraham Lincoln: Vampire Hunter (Rotten Tomatoes – Metacritic).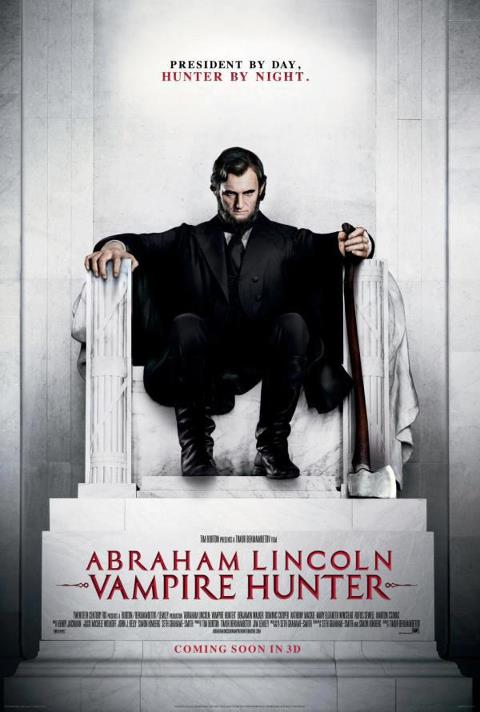 "There's no getting around the fact that this is a straight-faced drama that feels like it should be a satirical comedy/adventure. And as Lincoln himself observed, a movie divided against itself cannot stand." Chris Hewitt (St. Paul) St. Paul Pioneer Press
Yes, but Lincoln also said "Am I not destroying my enemies when I make friends of them?" Which raises the question, do we want Axe-wielding Abe to 'hug it out' with the undead?
"Arrive two hours late for Bekmambetov's overcooked noise generator and you'll have a fantastic night." Neil Smith Total Film
Note: the movie is 1 hour 45 minutes long, so being two hours late means arriving in time for the next showing.
"Where does it end? Franklin D. Roosevelt: Phone Sex Operator? Rosa Parks: Breakdance Champion? It's much more fun to come up with these idiotic concepts than to watch them." Matt Pais RedEye
"A strange mash-up that doesn't entirely work but offers enough entertainment value that it never feels like a complete waste of time either." Edward Douglas ComingSoon.net
Good use of time
Questionable use of time      X
Complete waste of time
"The problem with movies based on a single joke is that a single joke is rarely funny enough to sustain the running time of a feature-length film. And with "Abraham Lincoln: Vampire Hunter," the whole joke is in the title." Barbara VanDenburgh Arizona Republic
Instead of a joke, what if the title explains the plot?  If so, it has something in common with Seeking A Friend For The End Of The World (Rotten Tomatoes – Metacritic).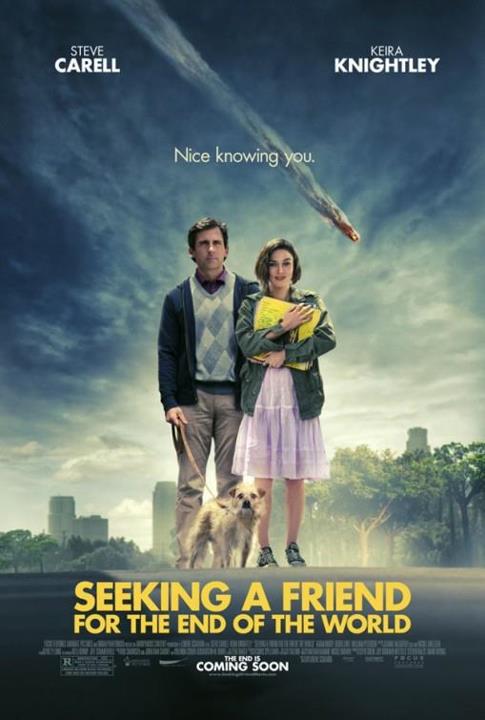 "When Seeking took hold of me, completely and without warning, I was digging for tissues. It's a lovely surprise for the official start of summer." Mary F. Pols TIME Magazine
As a movie critic critic, I call BS on "the official start of summer" happening after the summer solstice.
"Mistaking friendship for true love represents an unfortunate, ultimately empty miscalculation, at the end of the world or early enough to choose more wisely." Matt Pais RedEye
True love usually evolves into friendship. If the world is ending, why not skip a few steps?
"In our summertime-movie world of aliens and superheroes who look all too familiar, Dodge and Penny look all the rarer in their precious humanity." Lisa Schwarzbaum Entertainment Weekly
"Predictable, contrived, sappy and, ultimately, against all odds, remarkably fulfilling." Marc Mohan Oregonian
Bad, bad, bad, and remarkably good?
"So clueless that its predictable 'Seize the day! Follow your bliss!' messages inadvertently make a case for its own irrelevance." Geoff Berkshire HitFix
If you discover you are irrelevant, try to be Brave (Rotten Tomatoes – Metacritic).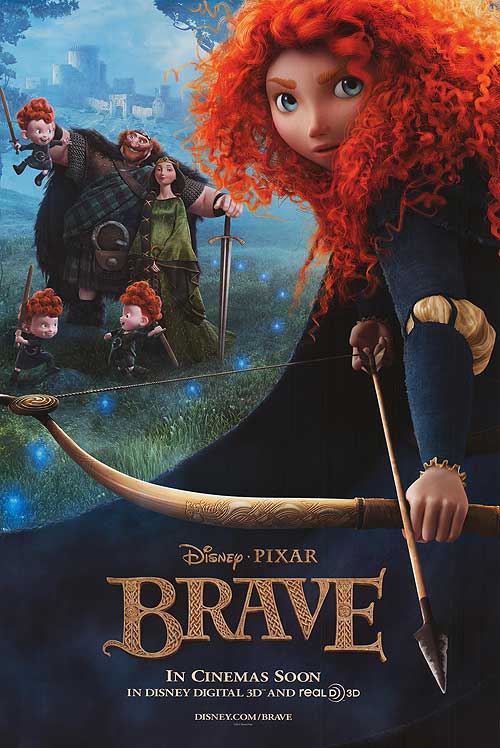 "It's a lushly colorful and appealing tale, never quite sublime but always entertaining and often delightful." Moira MacDonald Seattle Times
Unfair Question: Given the Scottish characters, landscape, and history, does the reviewer's name indicate bias?
"Just misses living up to its name." St. Louis Post-Dispatch Joe Williams
Kind-of courageous, pretty plucky, but not exactly nervy. In a word, Brave-ish?
"This doesn't quite hit the grand heights of recent Pixar creations and overdoes its Scottishness, but it's beautifully crafted and packed with humour and heart." Julian Wood FILMINK (Australia)
"We would expect this kind of overstuffed joyride from Dreamworks Animation or the folks at Fox or even Disney itself. But it's terribly ordinary for Pixar, and ordinary is no longer enough." Ty Burr Boston Globe
Translation: Ordinary is good enough for Fox, Dreamworks, or Disney, but not Pixar, whose version of 'ordinary' is better than everyone elses. Setting a standard for quality that is impossible to maintain, shall henceforth be known as the Pixar effect.
"Although Pixar purists may not approve, Brave is a wonderful family movie and still a great example of what Pixar does best – smart dialogue and amazing animation with lots of heart." Clarissa Meffan MovieFIX
And if your heart takes you to Scotland, consider a detour To Rome With Love (Rotten Tomatoes – Metacritic).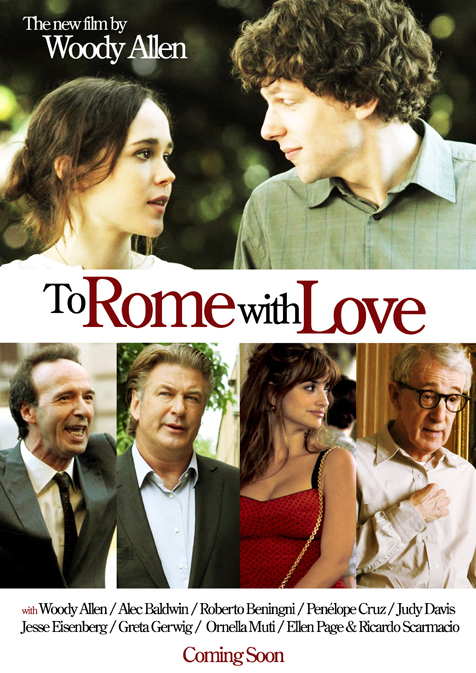 "It plays less like a movie Woody Allen truly needed to make and more like one he took on so he could get a little work in while vacationing in Rome." Robert Levin amNewYork
A better title would have been To Rome With Woody.
"'With age comes exhaustion,' according to a rueful line late in the film, and it serves as a fitting diagnosis for Woody Allen's latest fallen souffle set in a European cultural capital." Bill Weber Slant Magazine
To answer a quote with a quote: "Age is not a particularly interesting subject. Anyone can get old. All you have to do is live long enough." Don Marquis
"For better or worse, Woody Allen turns out a movie every year. Last year's "Midnight in Paris" was better than better; that is to say, sublime. To Rome With Love is worse than worse, as inert as its predecessor was inspired." Wall Street Journal Joe Morgenstern
"He's still the same curmudgeon obsessed with mortality, and he doesn't really have any zingers this time, but it works and it never hurts hurt the film. Only now he wears his pants too high. Pull your pants down, Woody." Fred Topel Crave Online