Creature Haven Safe To Die
on
February 14, 2013
at
9:01 pm
Whether the titular sanctuary for genetic monstrosities is going out-of-business or welcoming the soon-to-be-departed, let's hope it's A Good Day To Die Hard (Rotten Tomatoes – Metacritic).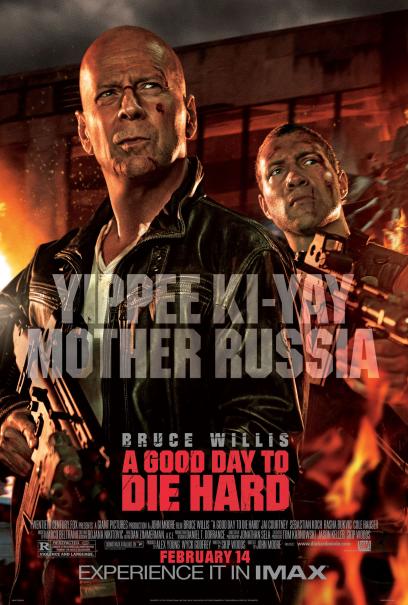 "Few fans of the series would disagree that this sclerotic fifth installment should probably be the last." Dana Stevens Slate
Because true fans always know when to let go.
"For all its mayhem, for all the smashing windows and kabooming fireballs, the grenade launchers and giant helicopters, A Good Day to Die Hard not only fails to top its predecessors, it also forgets the basic Die Hard rules." Philadelphia Inquirer Steven Rea
Rule #1: Don't die.
"Die Hard 5 does at least feature the best villain in the franchise: director John Moore." Kristian Harloff Schmoes Know
"All concerned should be dropped from the 30th floor of a high rise." Ed Whitfield The Ooh Tray
A feat that should only be attempted by people who literally die hard. Like zombies.
"The title A Good Day to Die Hard is not just a name, it's a proclamation that this series is now ready for the graveyard." Kofi Outlaw ScreenRant
McClane and Co. should either Rest In Pieces or try to find a Safe Haven (Rotten Tomatoes – Metacritic).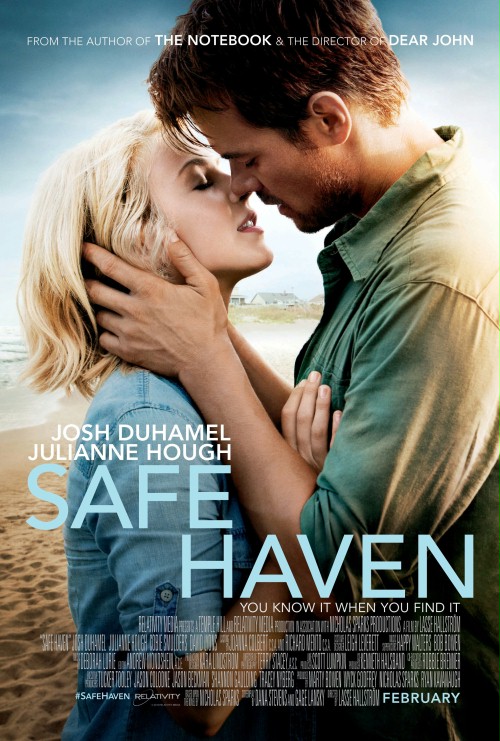 "I hate Safe Haven. It's a terrible thing to do to your Valentine." Rolling Stone Peter Travers
Or, it's how to say "I love you" to someone you hate.
"This sloppy sentimental journey is long on beauty shots, short on depth and seriously intent on tugging your heartstrings. Indeed, it demands you reach for those tissues. Sob." Los Angeles Times Betsy Sharkey
A forced sob makes the film an S.O.B.?
"If it can be said movies have personalities, I give you three words to sum up the basic core identity of Safe Haven: Bat. Bleep. Crazy." Chicago Sun-Times Richard Roeper
"Are you ready for a legendary love story to warm the cockles of your heart on Valentine's Day and redefine what love means in the 21st Century? Would you settle for Safe Haven?" Willie Waffle WaffleMovies.com
Is one question sarcastic?
"A movie that passably ambles along in generic-melodrama mode before finally insulting audience intelligence one time too many." Boston Globe Tom Russo
Fool me once, shame on me. Fool me twice, wait, what'd I do the first time? Anyhow, the point is to hell with Nick Sparks and his Beautiful Creatures (Rotten Tomatoes – Metacritic).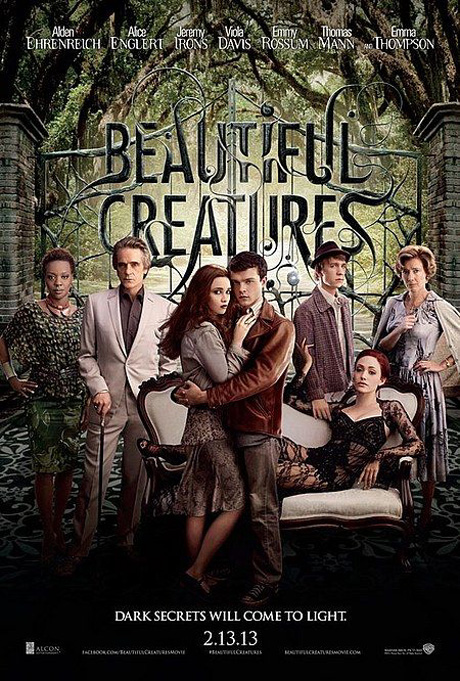 "If only we could hope that Beautiful Creatures would stick to a single film or a maximum of one sequel, before its modest charms wear out." Peter Howell Toronto Star
Just got here and people already want it to leave.
"[C]learly hoping to ride on Twilight's supernatural star-crossed sex-free teenage-romance coattails… Apparently, fantasies for young girls that teach them to hate their own humanity are officially a thing now." MaryAnn Johanson Flick Filosopher
Just in time for Valentine's Day, ride the self-loathing romantically-sexless coattails! They're a thing now.
"In the end, "Beautiful Creatures" is lacking in the one element it most needs: magic." Tom Long Detroit News
"I kind of dug "Beautiful Creatures," even if I, like most of you, am ready to drive a stake into the entire "My boyfriend/girlfriend is a vampire/werewolf/alien/zombie/Sasquatch" genre." Ty Burr Boston Globe
Sasquatch/werewolf relations are bestiality, vampire/zombie affection is necrophilia, and alien-to-human coupling is bestiality where humans are the beasts.
"What promised to be a teen screwball comedy with a supernatural twist soon descends into special-effects overkill and camp acting from the overqualified supporting cast." The Globe and Mail (Toronto) Liam Lacey