Dark Hobbit Hype Keeps Playing
on
December 8, 2012
at
1:13 pm
Welcome to roundup #500. Or thereabouts. This isn't perfect math, this is English major math. Like many historical truisms, the facts don't matter as much as what is validated by time. Just because Abe was honest doesn't mean he always told the truth. Maybe Washington didn't have anything against cherry trees and FDR had more to fear than fear itself. For the last one, we could have asked him if we paid a visit to Hyde Park On Hudson (Rotten Tomatoes – Metacritic).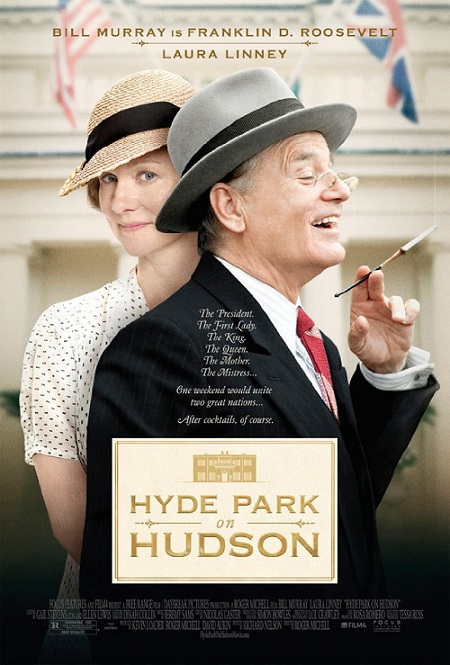 "I quite enjoyed "Hyde Park on Hudson" while I was watching it, but ultimately it feels like a minor picture on purpose, as if it had been deliberately designed to be everybody's second- or third-choice holiday film." Andrew O'Hehir Salon.com
Aiming for second place can be a good idea if you're competing against your boss. Or the President.
"A movie in desperate search of a point, despite a good concept and colorful cast." Laremy Legel Film.com
History, Herstory, and Ourstory don't often have points, only conclusions drawn by the audience.
"Everything… concerning the royals — portrayed with grace, aplomb, and resolute humanity by the wonderful Samuel West and the goddesslike Olivia Colman — is fantastic. It's very much the sequel to The King's Speech…" MaryAnn Johanson Flick Filosopher
"As a patchwork of historical fact and anecdotal evidence, it is at least very colourful." Stella Papamichael Digital Spy
Since this is an American film, it's only colorful.
"Hyde Park On Hudson once again finds "Meatballs" star Bill Murray leading a populist, crowd-pleasing slobs-vs.-snobs comedy, but this time, his role as Roosevelt reflects his status as a silver-haired heavyweight thespian." The A.V. Club Nathan Rabin
There is a cruel accuracy to describing an artist by their most notable misstep. Consider: Ben Affleck (Daredevil), George Clooney (Batman and Robin), or Peter Jackson (Meet The Feebles) who brings you The Hobbit: An Unexpected Journey (Rotten Tomatoes – Metacritic).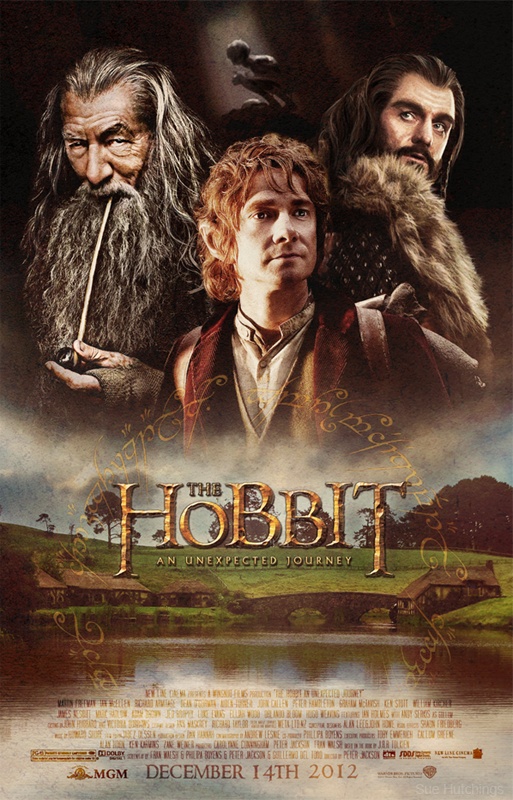 "If you're willing to just go with it, An Unexpected Journey is a competent ride, but as a whole it lacks purpose, giving the impression of a television program in its later seasons still chugging along while full aware that it has peaked. Needless to say, "Hobbit" fans will find plenty to soak in; others may get the feeling of being bludgeoned by deja vu." indieWIRE Eric Kohn
Which intimidating dwarf wields the mace of déjà vu? It sounds intimidating.
"For now, 'The Hobbit: An Unexpected Journey' is a good start, but with the expectations resting on the film, is good going to be good enough?" Drew McWeeny HitFix
"Bilbo Baggins' quest for adventure and Warner Bros' quest for cash will take him through three films. But your quest for epic, truly entertaining filmmaking will be more successful if you just stay home." Boxoffice Magazine James Rocchi
If you want LOTR: grab your rings of onion, cloak of snuggie, and enjoy adventures in couch sitting!
"An Unexpected Journey may as well be The Phantom Menace and God help us all if the next two movies aren't better than this one." Edward Douglas ComingSoon.net
Since this is fantasy, which God(s) are we talking about?
"The movie lacks majesty. Grand in parts, the movie is too often grandiose or grandiloquent; and the running time is indefensible." Time Richard Corliss
If you had a grandfather clock, you could set it to chime at Zero Dark Thirty (Rotten Tomatoes – Metacritic).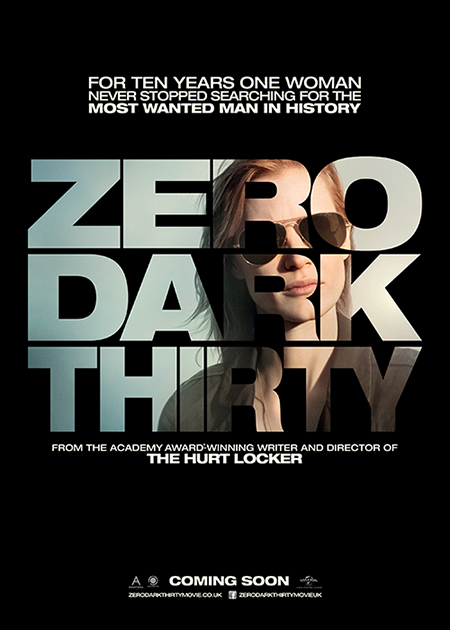 "Once in a long while, a fresh-from-the-headlines movie – like "All the President's Men" or "United 93" – fuses journalism, procedural high drama, and the oxygenated atmosphere of a thriller into a new version of history written with lightning. Zero Dark Thirty, Kathryn Bigelow's meticulous and electrifying re-creation of the hunt for Osama bin Laden, is that kind of movie." Entertainment Weekly Owen Gleiberman
The most important steps between fresh-from-the-headlines and history writ by lightning are those heading to the theater.
"This is movie journalism that snaps and stings, that purifies a decade's clamor and clutter into narrative clarity, with a salutary kick." Richard Corliss TIME Magazine
Rarely used, the 'salutary kick' often results in head trauma and a court martial.
"Telling a nearly three-hour story with an ending everyone knows, Bigelow and Boal have managed to craft one of the most intense and intellectually challenging films of the year." Katey Rich Guardian [UK]
You know how it ends, it gets there slowly, and yet, it is engaging. With high praise like that, this film truly deserves kick salute!
"Bigelow's commitment to a dispassionate, stripped-down approach results in a film whose impact sneaks up on you, leaving you blindsided by its visceral final reels." Tim Grierson Screen International
Just like the SEALs snuck up on Bin Laden.
"This look at world's biggest manhunt may be the best manhunt movie ever made." Jordan Hoffman ScreenCrush
When humans hunt humans, everybody is Playing For Keeps (Rotten Tomatoes – Metacritic).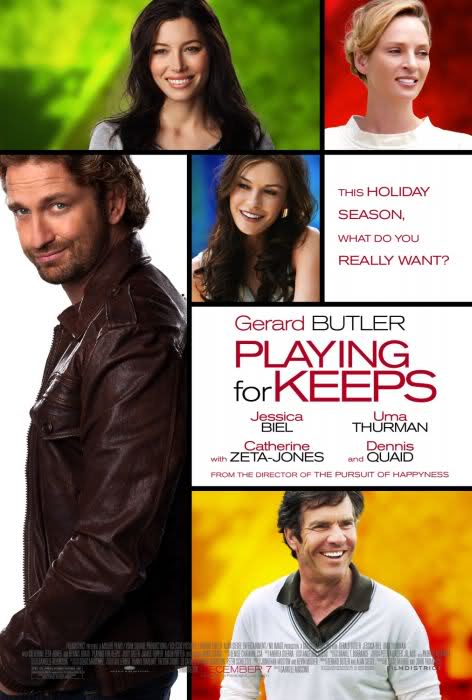 "Simply put, it's a mess." Arizona Republic Bill Goodykoontz
Said less simply…
"Playing For Keeps unfolds like a metaphorical deconstruction of his charms: a meandering, formulaic look at a former sports star confronted by an uncertain future as he continues to exploit the superficial things the world still seems to want from him." Todd Gilchrist Celebuzz
Wait, there's a formula for metaphorical deconstruction?
"Like undercooked leftovers, it makes you wish they had spent a little more time getting some heat into it." Daniel M. Kimmel Sci-Fi Movie Page
"Playing For Keeps isn't that bad; Muccino simply doesn't know how to fix the script or manage his actors, and the whole thing just sort of sputters out." Norman Wilner NOW Toronto 
It's not bad, just the opposite of good.
"A modestly affecting reconciliation drama wrapped in a so-so sports movie by way of a misogynistic romantic comedy, Playing for Keeps can't stop tripping all over itself." Variety Justin Chang