Day With Friends Benefits American Life
on
July 22, 2011
at
10:47 am
What a wholesome little message buried in this week's mash-up of movie titles.  However, all people benefit from friendship, not just Americans.  Though if our democracy worried less about imaginary ceilings and focused on electing a super friend to represent our country, we might call the winner Captain America (Rotten Tomatoes – Metacritic).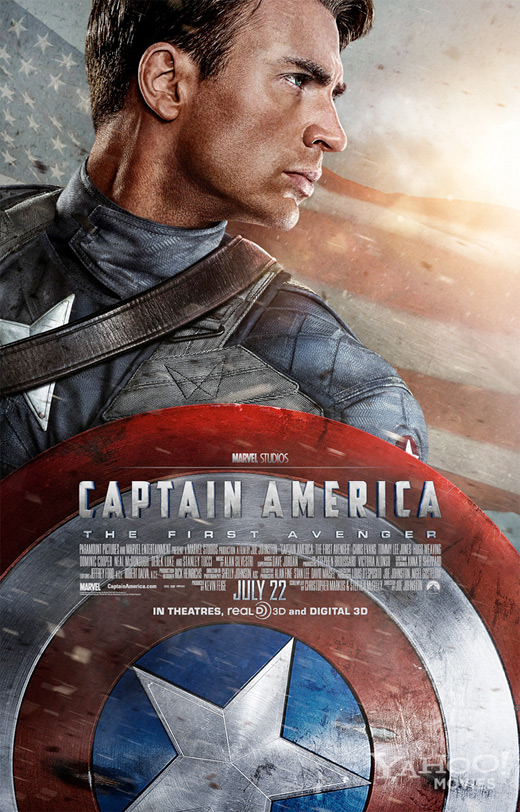 "Iron Man finally has another Marvel comrade worth sharing a movie with. Captain America: The First Avenger succeeds where Thor didn't and Hulk hasn't, twice. Director Joe Johnston keeps things relatively simple and pleasantly stupid." Steve Persall St. Petersburg Times
So, Thor and Hulk could have succeeded by being more simple and stupid?  Those words practically define the characters.
"Of course it's loaded with CGI. It goes without saying it's preposterous. But it has the texture and takes the care to be a full-blown film." Roger Ebert Chicago Sun-Times
In the context of a superhero action movie, 'full-blown' sounds even more explosive.

"…the right kind of patriotic (the kind that doesn't demean other cultures) and the right shade of nostalgia…" Walter Chaw Film Freak Central
"The homogenized, bland hero belongs in a Barbie Dream House, not a war. He's a cipher at the center of big-budget action that is cartoony, 3-D but never engaging." Caryn James James on screen
In the world of doll dating, Barbie should consider dumping Ken for Cap.

"Unambiguously embraces its hero's old-fashioned sensibilities, and invites us to embrace them as well." Thomas Leupp Hollywood.com
You can practically hug the nostalgia.  Those cozy feelings of yesteryear honed by time's softening influence make those memories into friends, perhaps even Friends With Benefits (Rotten Tomatoes – Metacritic).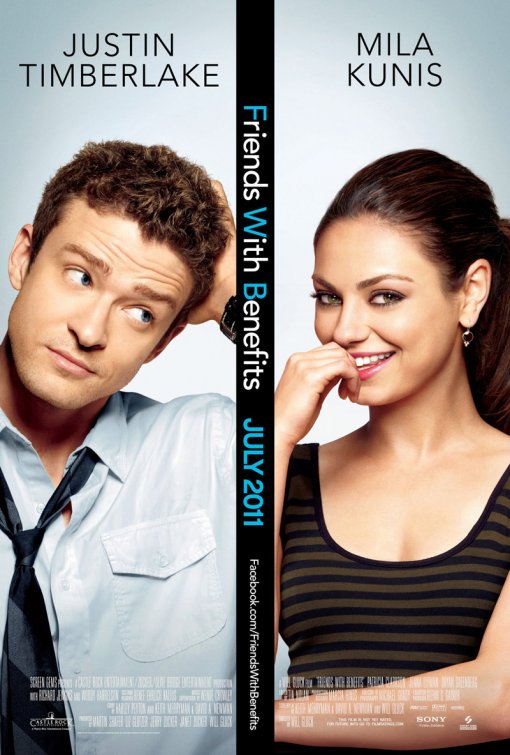 ""Friends With Benefits" follows rom-com formulas as if directed on autopilot, but that's not to say it isn't fun." Roger Ebert Chicago Sun-Times
Romance is one of those areas where I wouldn't trust the autopilot.  Real romance is full of ups and downs, but a straight route eventually hits a mountain.
"…puts a witty, self-reflexive exclamation point on this summer's triumvirate of surprisingly successful comedies." Jason McKiernan Filmcritic.com
Your summer triumvirate includes Bridesmaids, Horrible Bosses, and Friends With Benefits.  If they all came out the same week, my roundup title would have argued: Friendly Bosses Benefit Horrible Maids.

"In the world of the contemporary Hollywood romantic comedy, it is in fact not possible for two straight BFFs of the opposite sex to sleep together and not fall in love." Andrew Schenker Slant Magazine
"Whenever the film gets away from Timberlake and Kunis' flirty banter, it feels like an unfortunate distraction." Scott Tobias AV Club
If everything (including the sex) distracts from the talking, a more appropriate title might have been "Friends With Banter."
"The movie is pleasant overall and occasionally comes up with a big laugh. When the movie's over, though, it evaporates from memory, just like a one-night stand that didn't go nearly as well as you'd hoped." Miami Herald Rene Rodriguez
That is the daily risk of living, whether it's a day in the life or a Life In A Day (Rotten Tomatoes – Metacritic).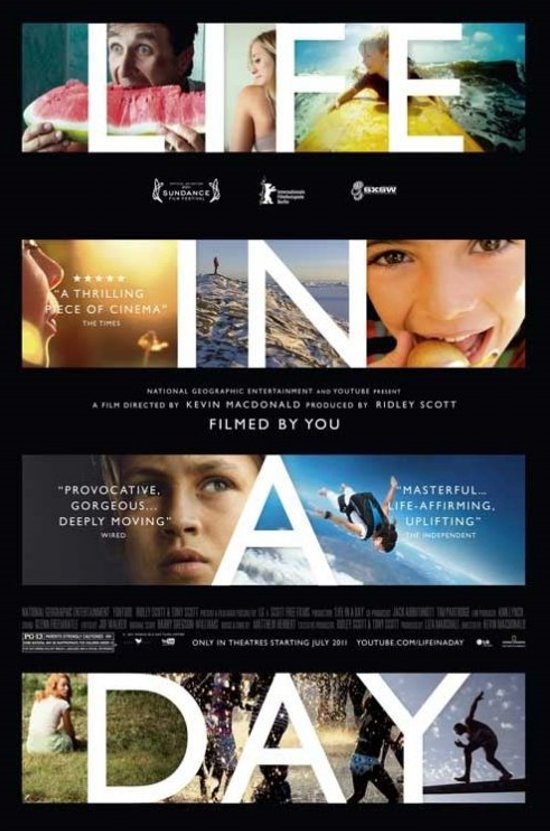 "This amazing compilation of videos all shot the same day around the globe is one for the ages." Kirk Honeycutt Hollywood Reporter
The ages will remember this day (July 24th 2010), not for the events, but for the recording – Marshall McLuhan would have loved that.

"A bold project that has succeeded beyond the wildest expectations. User-generated cinema has arrived. What's next?" Matt Bochenski Little White Lies
I've got it.  Audience-generated cinema!  We watch ourselves watching ourselves.  No wait, that was already invented.  It's called a mirror.
"Live it. Love it. Make it. And now watch it." Graham Young Birmingham Mail
"[A] celebration of digital empowerment in the age of camcorders, cellphones, webcams – from first hullabaloo to final hurrah." Nigel Andrews Financial Times
Hip-hip huzzah!
"Most of us don't lead extraordinary lives, and Life in a Day successfully shows that." Ben Lee Digital Spy