Finding 10 Stolen Evil Arbitrage Master Liberals
on
September 14, 2012
at
6:41 pm
There are so many Hollywood stars and big ideas on display this weekend, you'd think it was the summer movie season. But it's not. This is the gray area, between awards season pomp and summer circumstance. Ghosts of Hollywood's past return to the screens, early award season darlings begin their parade towards the golden statues, and big name stars (under contractual obligation) appear in films without PR budgets. There's good and bad aplenty, so it's a heads-up round-up. The best review versus the worst. If I can't find suitable reviews, perhaps I should try Finding Nemo 3D (Rotten Tomatoes – Metacritic).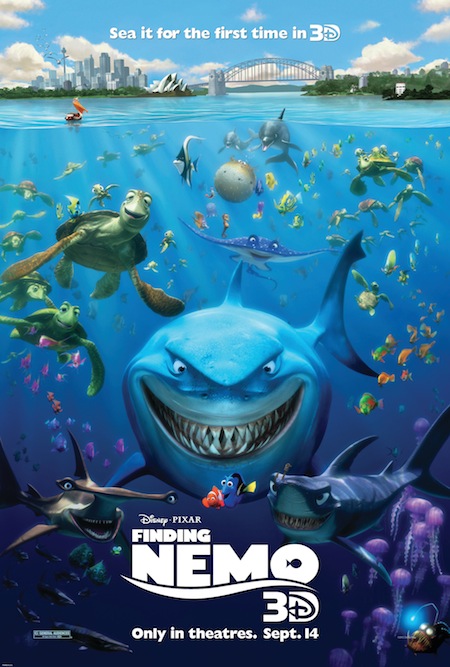 "Finding Nemo and its Pixar predecessors tap into the shared gene among the kids and adults that delights in imagination-engaging, eye-tickling and wit-filled storytelling. You connect to these sea creatures as you rarely do with humans in big-screen adventures. The result: a true sunken treasure." Mark Caro Chicago Tribune
Most sunken treasure doesn't suffocate when it stops being sunken.
"The Pixar films peaked with A Bug's Life, and the original "Toy Story" is hard to beat. While Monsters, Inc. outperformed all of them at the box office and in video sales, it just didn't have the overwhelming punch of story and characters from these earlier Pixar movies. "Finding Nemo" has even less…It's not really worth a full price admission, and you won't miss anything if you wait for the DVD release." Kevin Carr Film Threat
According to the hater, paying the full price admission (and the 50% price bump for 3D), means both your time and money are being Stolen (Rotten Tomatoes – Metacritic).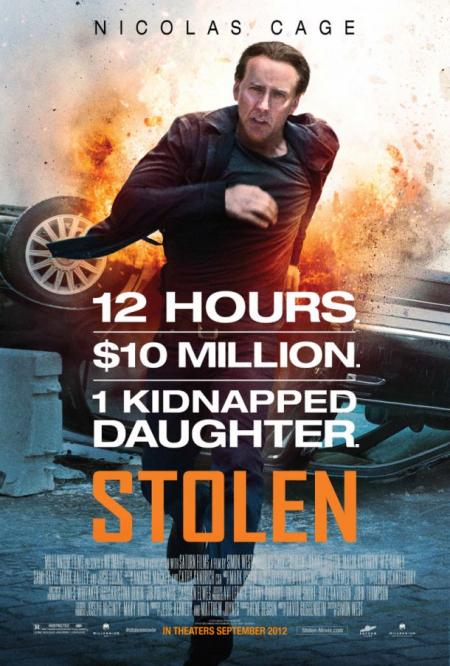 "Cage is uncharacteristically muted. He seems to have given up on making art long ago; these days, all he wants to do is entertain, and with Stolen, he succeeds, albeit only on the guilty-pleasure level." Nathan Rabin AV Club
"For all the heists, chases and shoot-outs, it's a sluggish picture. Characters feel the need to stop the action to explain themselves. Thoroughly." Roger Moore McClatchy-Tribune News Service
For a thorough explanation of how to explain, consider a degree in the Liberal Arts (Rotten Tomatoes – Metacritic).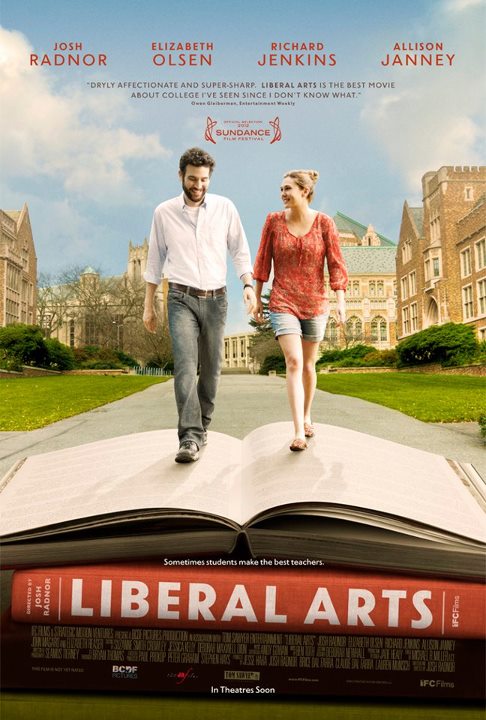 "Liberal Arts calls to mind more the spirit of an alumni magazine, so bathed in nostalgia for academia that you expect autumn leaves to flutter down to the theater floor." Mary F. Pols TIME Magazine
"Liberal Arts comes to us produced by Josh Radnor. Written by Josh Radnor. Starring Josh Radnor. Josh Radnor is much like Woody Allen, except for the talent." Kyle Smith New York Post
Talent without ego is wasted, ego without motivation is misplaced, but talent plus ego often makes The Master (Rotten Tomatoes – Metacritic).
"As Hoffman's Master strives to impress w/eloquent language, fine suits and psychic parlor tricks, serving as cerebral misdirection, so does Anderson, similarly pulling elaborate wool over our eyes. Quoting Ms. Stein: There is no there there." Kimberly Gadette Doddle
"The themes may be contentious, but the handling is perfect. If there were ever a movie to cause the lame to walk and the blind to see, The Master may just be it." Xan Brooks The Guardian
At last, a miracle movie. Water becomes wine thanks to special effects and the dead return to life ready for Resident Evil: Retribution (Rotten Tomatoes – Metacritic).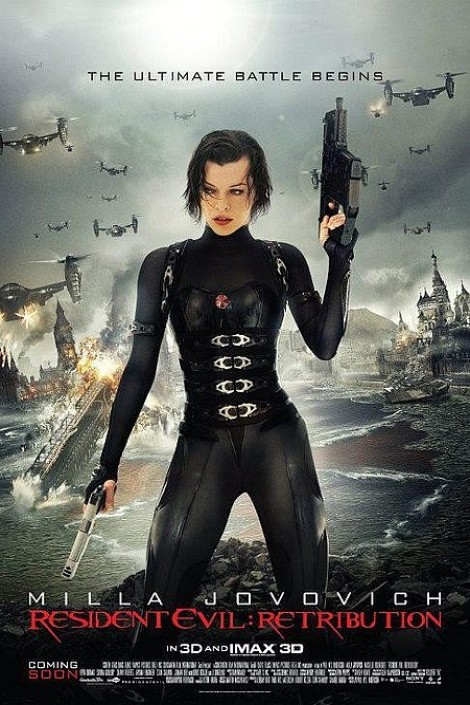 "The horror sequel equivalent of a "clip show" episode of Friends." Scott Weinberg FEARnet
With a quartet of films, perhaps they can afford to rehash the best bits. After all, aren't zombies the personification of recycling?
"We do not expect quality from Resident Evil any longer. We expect our brains to be expunged of common sense and pumped full of endorphins wearing fetish costumes." William Bibbiani CraveOnline
A film with the power to remove all common sense from your brain and replace it with pain-killing peptides in dominatrix gear sounds more interesting than another undead apocalypse movie. Unless you'd prefer to profit from inequality, a.k.a. Arbitrage (Rotten Tomatoes – Metacritic).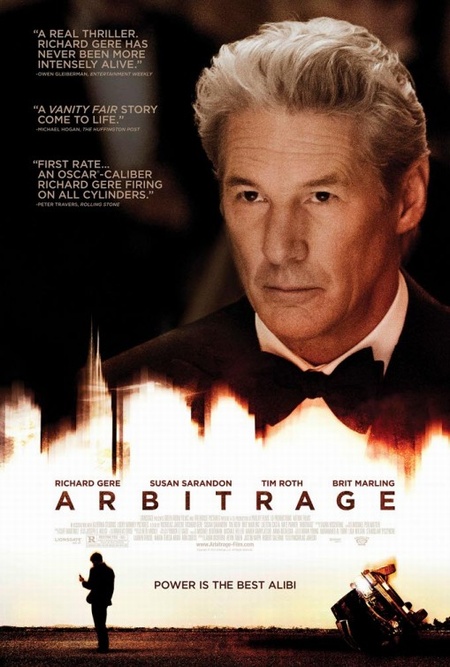 "Unfolding in somber tones and among hard surfaces, Arbitrage has the slickness of new bank notes and the confidence of expensive tailoring." Jeannette Catsoulis NPR
Slick as paper money and self-confident as clothing. After the neurological fetishists, this metaphor train has gone off the rails.
"The movie wants to be an instant Sidney Lumet classic along the lines of "Serpico" or "Prince of the City," but it doesn't have the roots. It's new money." Ty Burr Boston Globe
Translation: It's not a classic because it isn't old enough. Ergo, if something doesn't have value, just wait 10 Years (Rotten Tomatoes – Metacritic).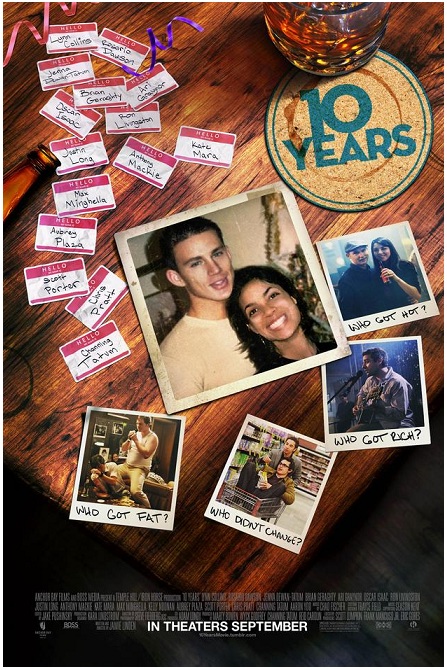 "Less fun than a funeral." John Anderson Variety
There is no 'I' in 'team' but there is 'fun' in a 'funeral.'
"10 Years is an uncommonly magnanimous project, kind not only to its stumbling characters but also to audiences tired of films pruned of unruly emotions." Melissa Anderson Village Voice