For A Good Lawless Adventure Call The Tall Possessed Doctor
on
August 31, 2012
at
6:28 pm
This roundup title serves as a fine prescription for your Labor Day weekend, assuming you know any tall possessed doctors and you have an instinct to be Lawless (Rotten Tomatoes – Metacritic).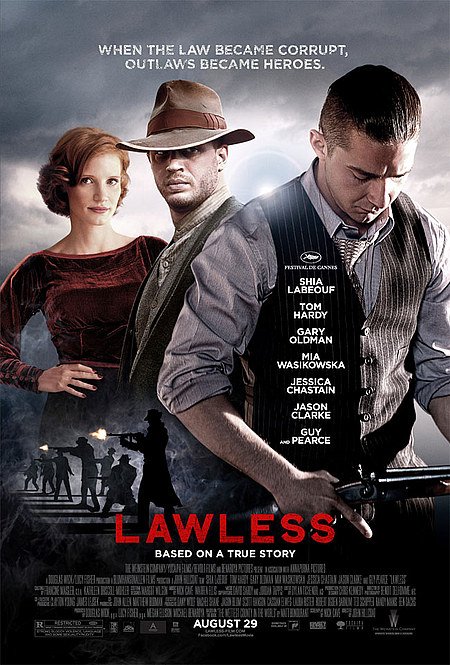 "Much of the action may be nearly as grim as in director John Hillcoat's previous feature, "The Road" – "Lawless" is very bloody – but the scenery and production design are a whole lot nicer." Mark Feeney Boston Globe
Yay! It's prettier than the apocalypse!
"Lawless uses it's extreme bloody violence as a character to propel this riveting and emotional story forward. Hardy and Pearce deliver incredibly engaging performances!" Kevin McCarthy NerdTears.com
Proclamations are better with exclamation points!
"Kind of like Lawless, a movie about bootleggers more violently authentic than previous takes on the subject, from "Thunder Road" to the first half of "The Last American Hero." What Lawless has over those moonshine melodramas is a striking sense of period and setting." Tampa Bay Times Steve Persall
"A story of entrepreneurship, of family, of fighting for one's rights – the right to make white lightning, and money. It's as American as apple pie." Philadelphia Inquirer Steven Rea
Prohibition: America makes a great mistake then becomes the hero correcting it.
"Lawless is a beautiful film that's violent as hell, striking in a way only unfiltered Americana could be." Matt Patches Hollywood.com
And if you prefer non-violent filtered Americana, consider joining The Oogieloves in The Big Balloon Adventure (Rotten Tomatoes – Metacritic).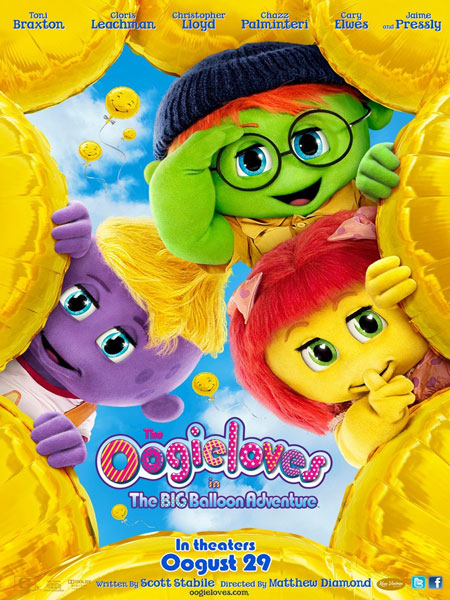 "If today's youngsters grow up thinking of Christopher Lloyd as the old guy with the bongos from The Oogieloves in the Big Balloon Adventure, at least they'll be thinking of Christopher Lloyd at all." Village Voice Sherilyn Connelly
Today's dark cloud with an anorexically thin silver lining: It's better to remember Lloyd as the bongo guy than never knowing Reverend Jim or Doc Brown.
"For the sake of the children, The Oogieloves in the Big Balloon Adventure should be allowed to quietly float away." Los Angeles Times Mark Olsen
"I kept hearing someone mutter, 'The horror…The horror,' as the nearly 90 minutes dragged on for what seemed like an eternity, and then realized those words were coming from me." Jim Judy Screen It!
Someone went crazy. Someone was me.
"Hallie's dad said it was Rocky Horror for toddlers whatever that is. Me and Hallie are 7 and we thought it was for babies." The New York Times A.O. Scott
When it comes to baby entertainment, Elmo should be on speed dial next to a label that reads For A Good Time Call… (Rotten Tomatoes – Metacritic).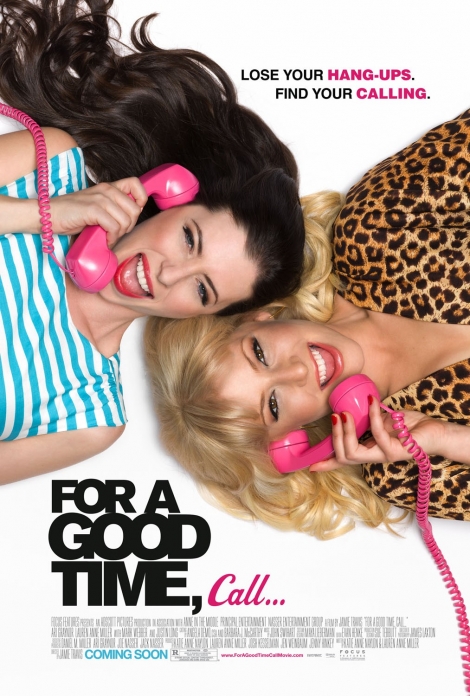 "Lauren and Katie aren't defined by their attitudes toward men; they're defined by being fu–ing funny and awesome."  Village Voice Chris Packham
Half-assed censorship efforts are –cking stupid.
"In a rare instance of truth in advertising, the movie actually is a good time." Rolling Stone Peter Travers
"The jokes should write themselves; in this case, they don't. This material may be obvious but it can still be funny. But it's not. End of story." Marshall Fine Hollywood & Fine
People who don't write humor say jokes write themselves. They don't. End of sentence.
"It's Ari Graynor's movie – she's like Kate Hudson possessed by the spirit of Bette Midler. And all the better off for it." Owen Gleiberman Entertainment Weekly
Since Bette Midler isn't dead, she can't target other celebrities for The Possession (Rotten Tomatoes – Metacritic).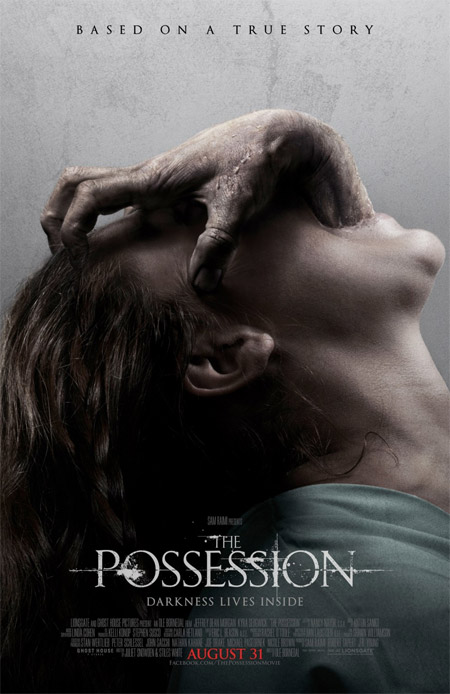 "A ho-hum exorcism chiller that tries to spice up a formulaic screenplay by converting a predominantly Catholic-fixated horror subgenre to Judaism." Variety Geoff Berkshire
Exorcisms. They're not just for Christians anymore.
"The Possession offers a steady stream of chuckles and a few big laughs. Unfortunately, it isn't a comedy …" Nathan Rabin AV Club
Unless it's trying to kick-start a new genre: The Scaromedy.
"Predictable, derivative, incoherent, dunderheaded and criminally unscary, this is proof the time has come to exorcise possession movies."  Rob Daniel Sky Movies
After we meta-exorcise possession movies, let's bludgeon fighting movies, hook-up with chick flicks, and kill the parents of superhero movies.
"Bornedal's fondness for punctuating abrupt cuts to black with a solitary piano-key note is so pathological that it soon turns risible."  Village Voice Nick Schager
A director with a pathological instinct to repeat one horror trope ad infinitum should be referred to The Good Doctor (Rotten Tomatoes – Metacritic).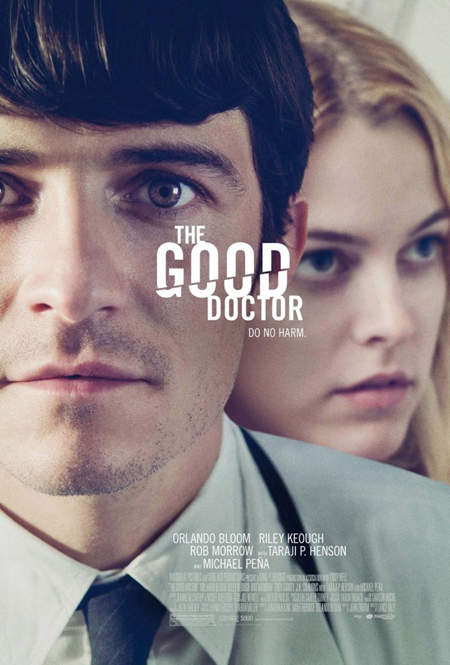 "The film is anchored and greatly bolstered by Bloom, who delivers a performance of quietly escalating madness."  Nick Schager Village Voice
If people quietly escalate into madness can they also loudly descend into reason?
"Had Patricia Highsmith's Tom Ripley accidentally weaseled his way onto the set of E.R., it might have played out something like Lance Daly's medical-drama-cum-upward-mobility-thriller about a hospital's new resident (and resident sociopath)." Time Out New York David Fear
A.K.A. The Talented Mr. Legolas
"Ultimately, even after momentarily falling apart in a fit of paranoia, Martin remains a cipher in a movie that never fulfills its potential as melodrama. If The Good Doctor isn't a bad movie, it tells only half the story." Stephen Holden The New York TImes
"Don't allow this doctor to treat you." Frederic and Mary Ann Brussat Spirituality and Practice
You might be better off seeking medical advice from The Tall Man (Rotten Tomatoes – Metacritic).
"In easily her best performance – and sadly, one few will see, given the film's modest release strategy – Jessica Biel stars as a single mother in Cold Rock, Washington." The A.V. Club Scott Tobias
Characters are rarely described via location, though it still works (e.g. Bruce Willis plays a cop in a tall building, airport, and taxi cab).
"Child abductions plague a rural Washington State town, but the more pressing affliction in Pascal Laugier's film is the absence of chills, logic and coherence." Nick Schager Boxoffice Magazine
Are the missing chills and coherence part of the mystery?
"I like to imagine the pitch meeting for "The Tall Man" as something like this: 'It will be like 'Twin Peaks,' only absolutely terrible on every level.'" Jordan Hoffman Film.com
Pitches that wild should advance a runner.
"The road to hell is paved with good intentions, and in a few months it will also be paved with unwatched DVD copies of The Tall Man." DrewTaylorThe Playlist