Forever Kid Diary Totals 360 Days
on
August 3, 2012
at
3:09 pm
Does the blog title refer to a near-year coming-of-age story for someone who won't grow up OR a teen vampire diary? The former is predictable and the latter is Total Recall (Rotten Tomatoes – Metacritic).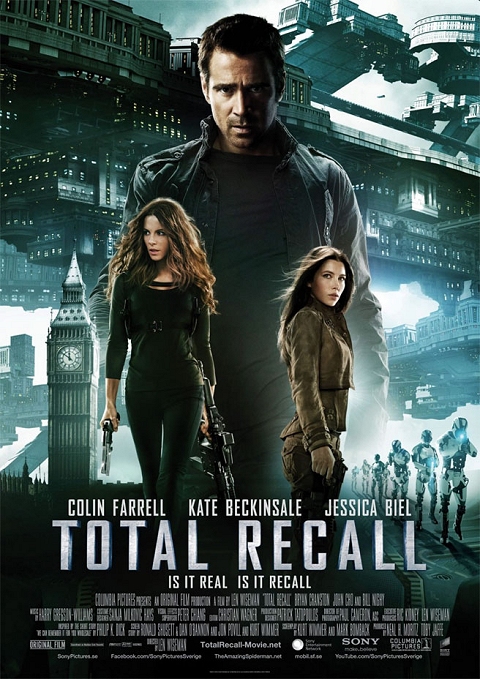 "The two films have the same underlying bone structure, sure, but this new Total Recall is made of more serious, more humorless stuff. It looks simultaneously lavish and interchangeable in its explosions and shoot-em-ups with a dozen other recent action movies, and in its sci-fi stylings with a dozen others in the genre." Movieline Allison Willmore
You might say, it totally recalls other movies. But if you said that, you'd be a hack.
"A pastiche of almost too many movies to count as a remake of just one, Total Recall is mindless, middling fare that fails to utilize – much less expand – the provocative concepts at the core of its iconic 1990 predecessor." The Playlist Todd Gilchrist
Prepare yourself Governator-haters. Arnold's version was smarter.
"The remake has no grace notes, or grace, no nuance, no humanity, no character quirks, no surprises in the dialogue and no humor." Wall Street Journal Joe Morgenstern
"Strip away the video-game visual effects, the endless chases and zero gravity shootouts, and Total Recall comes down to this: What is reality?" Philadelphia Inquirer Steven Rea
Q: What is reality.
A: This.
"There's something sadly poetic about a movie dealing with disappearing memories that vanishes from your mind while you watch it." New York Daily News Joe Neumaier
Speaking of sad poetic memories, somebody should tell the happy couple that it won't be Celeste and Jesse Forever (Rotten Tomatoes – Metacritic).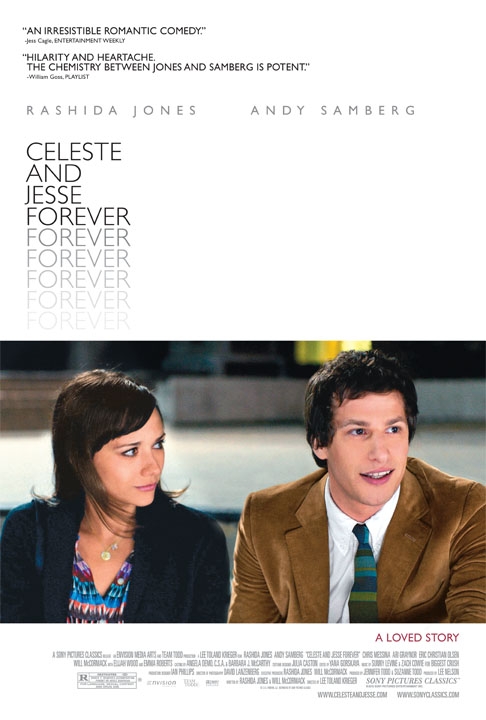 "The whole thing is a step above studio romantic comedies, but that's not saying much." indieWIRE Eric Kohn
It's probably preferable to predictably preachy pap?
"Celeste & Jesse Forever earns points for bucking formula, but its fusion of snark and sincerity has a calculated slickness that rings increasingly hollow." Variety Justin Chang
"What really lifts Celeste and Jesse Forever above the rom-com herd, besides breakout star performances from Jones and Samberg, is the movie's willingness to replace clichés with painful truths. It's irresistible." Rolling Stone Peter Travers
Painful truth: Nothing is irresistible.
"This movie will not find an audience. It's got likable stars, a reliable commercial genre and a decent supporting cast, but nobody will turn out to see it, even if it was a labor of love." Boxoffice Magazine Ray Greene
See? It's resistible.
"I will say that it's been a while since a romantic comedy mustered this much charm by looking this much like life." Entertainment Weekly Owen Gleiberman
At last, a movie that makes this scuzzy thing called 'life' seem charming, which could make you forget that we're stuck going round and round in a permanent 360 (Rotten Tomatoes – Metacritic).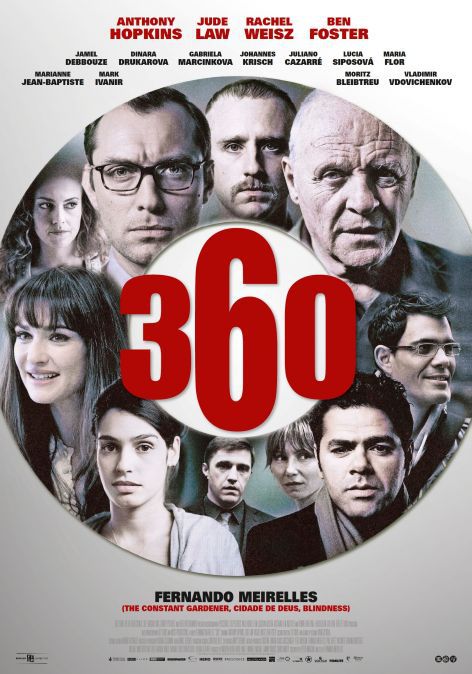 "Fittingly for its occasional ring imagery, 360 is hollow in the middle." The A.V. Club Alison Willmore
Being hollow sounds bad, but without it there wouldn't be donuts, bagels, hula-hoops, or Olympic ring graphics that look like funny glasses.
"It's easy to hate movies that are abundantly terrible or immoral or stupid, but I almost feel like a jerk telling you that Fernando Meirelles' globetrotting drama 360 is a mistake from beginning to end." Salon.com Andrew O'Hehir
Hating a movie shouldn't make you feel bad, unless it's likable without you liking it.
"360 represents the number of times you'll turn to the person next to you and say 'oh, you've got to be kidding me!'" Jordan Hoffman ScreenCrush
"I hope Peter Morgan doesn't give up writing, and I do hope Meirelles gives up trying to be Alejandro González Iñárritu." Glenn Kenny MSN Movies
If you don't know those names, that review boils down to: Somebody you've never heard of should stop acting like somebody else you've never heard of.
"The big thing about Fernando Meirelles' 360 is that you never forget you're watching a movie. That's not a compliment." Liz Braun Jam! Movies
If you'd rather bury your head in a book, consider reading Diary Of A Wimpy Kid: Dog Days (Rotten Tomatoes – Metacritic).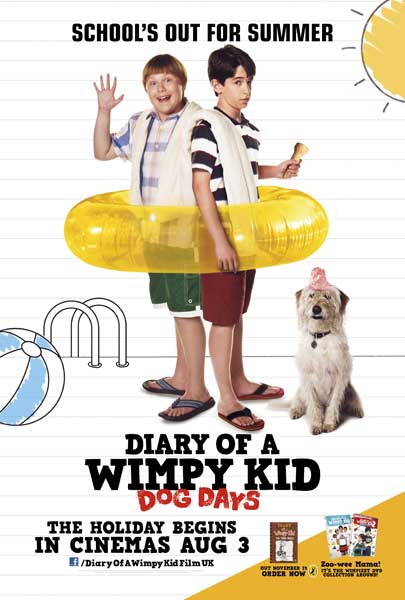 "Diary of a Wimpy Kid: Dog Days is probably the most inoffensive kid's film you're likely to see this summer. And that's a good thing." Austin Chronicle Marc Savlov
When discussing the offensiveness of kid's movies, are we talking about the tastes of the parents or the kids?
"Either they're getting better as they go along, or they're wearing me down." Bill Goodykoontz Arizona Republic
"For grumpy parents desperate for a few hours of peace, what's not to like?" This is London
Parents looking for quiet hours will be disappointed, since the movie lasts 93 minutes.
"What happened to madness? What happened to rebellion? Oh, what's the bloody point? Nobody's listening. " Donald Clarke Irish Times
Madness went sane, rebellion got a job, and there's no bloody point because people would rather watch a movie than read about it.
"The film is more a patched-together collection of anecdotes than a coherent story, and some of Greg's tribulations, like fear over a high dive and an amusement-park ride, don't seem age-appropriate for a boy who has just finished seventh grade." The New York Times Neil Genzlinger