House Number 50
on
September 30, 2011
at
9:39 pm
What a drab title.  There isn't much point to developing a round-about roundup segue when my title is as bromidic as the first movie title is numeric.  Whether you care, know the word 'bromidic,' or even wish I'd just hurry up, the odds are always 50/50 (Rotten Tomatoes – Metacritic).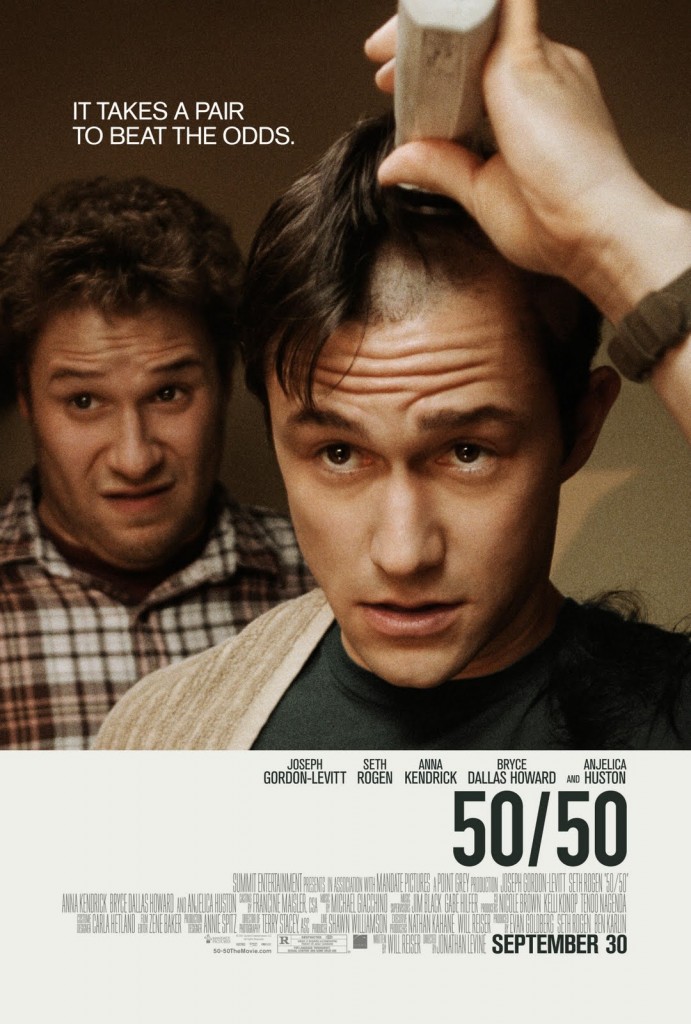 "Mostly it's just terribly funny and sad and beautifully acted and terrifically feel-good for being, you know, a cancer comedy." Kimberley Jones Austin Chronicle
Winner, and sole participant, in the category of "Feel Good Cancer Comedy."
"Chances are about 90/10 that you'll enjoy 50/50." Tom Long Detroit News
Don't take chances; trust the odds 100/0.
"A wonderful, cathartic pleasure. " Eric D. Snider EricDSnider.com
"A movie handled with this kind of care is a rare gift. Refusing to hide from pain or bow to it, 50/50 makes its own rules. It'll get to you." Rolling Stone Peter Travers
Does it hurt to get got?
"Even hardened cynics will embrace the cliché – yep, you will laugh, you will cry." The Globe and Mail (Toronto) Rick Groen
If we had to score 50/50 on the laugh/cry scale, I'd give it a 42.  I dunno, What's Your Number (Rotten Tomatoes – Metacritic)?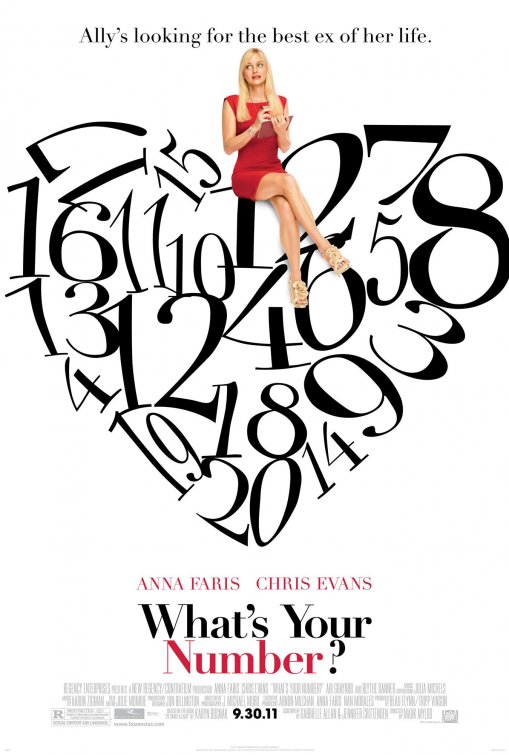 ""What's Your Number?" doesn't know when to quit. Once it subsides into squishy wedding pornography, it is all but unendurable." Stephen Holden New York Times
There's been wedding porn, gun porn, torture porn, food porn, and porn porn – there's more, but I'm tired of list porn.
"It does induce a few giggles like cheap champagne." St. Louis Post-Dispatch Joe Williams
"I am worried any movie playing in an adjoining theater might get herpes." Willie Waffle WaffleMovies.com
Do not see this movie in 3-STD!
"Ranks higher in crudity than in the number of laughs generated." Claudia Puig USA Today
For every giggle from the gut, you're guaranteed twice as much smut.
"Watching Faris's reactions to the bizarre material that makes up this film is like witnessing someone with a weird sense of humor make a string of jokes that no one's even catching." Slant Magazine Miriam Bale
The film's appeal is watching someone funny react to bad jokes?  Tough sell.  Like a bank trying to convince the recently-unemployed that they can afford their Dream House (Rotten Tomatoes – Metacritic).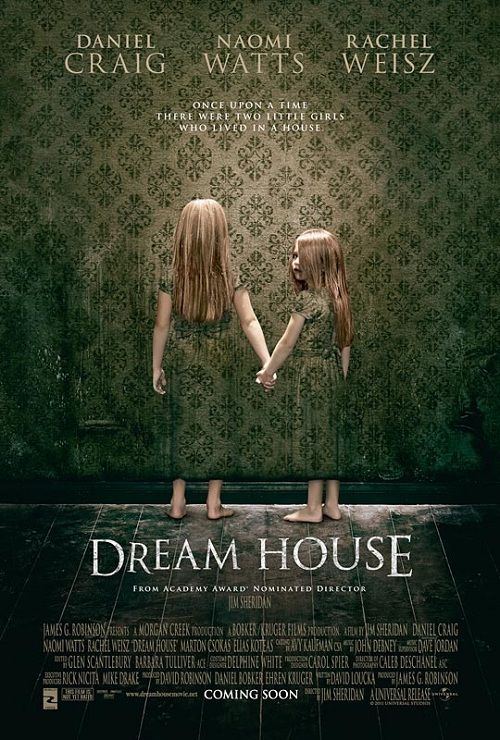 "Despite the talent involved, this is more a snooze than a dream." David Rooney Hollywood Reporter
This Dream House is a one-way ticket to the coma castle.
"Seems actively designed to ward off any bad vibes. If this story was told around a campfire, s'mores would be thrown." Andrew Wright The Stranger (Seattle, WA)
"The premise and the execution hold a lot of promise, but the film's climactic reveal will be incredibly obvious to anyone paying even the slightest amount of attention." Alonso Duralde The Wrap
The film's promise – expect the expected!
"Dream House is a psychological thriller with a real mystery at its core: What the heck happened here?" Liz Braun Jam! Movies
This film isn't even scary enough to warrant a 'What the hell.'
"So misbegotten and awkward that one has to assume there was some serious after-the-fact tampering by a committee of lunatics." Luke Y. Thompson E! Online