Indiana Jones And The Cold Bachelorette Words
on
September 8, 2012
at
8:23 am
Indy has faced some perilous adventures (e.g. Nazis, God magic, impromptu heart removal), but if asked to confront the icy barbs of an angry newlywed, our fedora-wearing hero might run away and join The Raiders Of The Lost Ark (Rotten Tomatoes – Metacritic).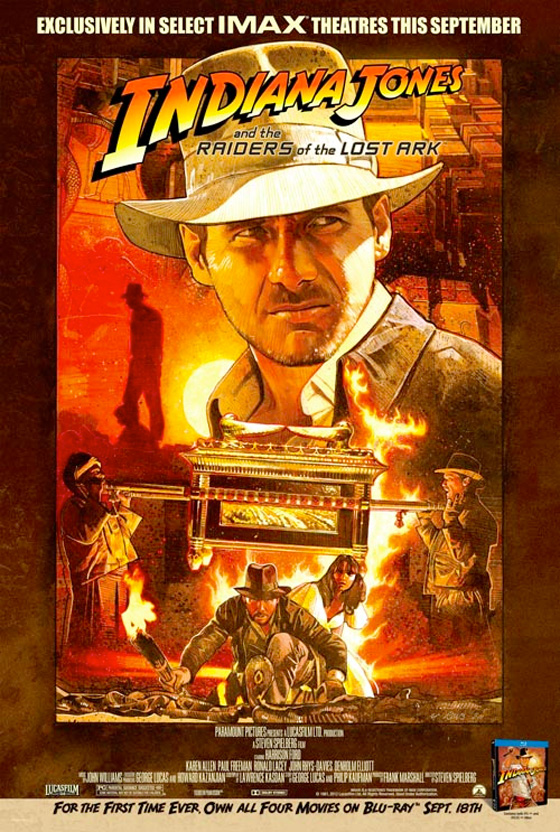 "You'd have to be a heathen to argue with the fact that Raiders of the Lost Ark stands as the best action-adventure movie ever made." Christopher Null Filmcritic.com
Since crappy movies don't get rereleased in IMAX to correspond with their Blu-Ray releases, let's concede the floor to the heathens.
"My big complaint: Take Indiana Jones out of the story, and nothing changes. The Nazis still find the Ark, still open it, still die." Jeffrey Westhoff Northwest Herald (Crystal Lake, IL)
When Burke said "All that is necessary for the triumph of evil is that good men do nothing," he didn't realize that Indy can beat evil by doing nothing.
"The thrills are fully consumed while you're seeing this movie, and it's totally over when it's over. It's a workout. You feel as if you'd been to the desert digs: at the end your mind is blank, yet you're parched, you're puffing hard — you want relief." Pauline Kael New Yorker
"It is the classic film [by] Lucas, Spielberg…back before they were replaced by automatons put here by aliens." Widgett Walls Needcoffee.com
If Spielberg and Lucas are actually alien robots, their evitable biopic will be awesome.
"Travels fast and straight down a linear plot, and the ceaseless rush quickly becomes monotonous." Chicago Reader Dave Kehr
Which do you prefer, the monotony of Indy or The Cold Light Of Day (Rotten Tomatoes – Metacritic)?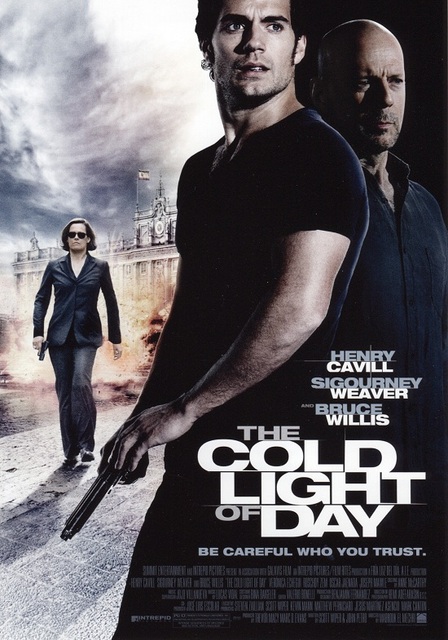 "Brought to you by the Madrid Film Tax Credit Production Office and the Society for the Promotion of Henry Cavill as the Next Big Thing!" MaryAnn Johanson Flick Filosopher
Cavill is the new Superman. Willis is John McClane and Weaver is Ripley. With so many icons crowding the screen it's a wonder nothing happens.
"A pedestrian spy thriller that casts itself in the mould of The Bourne Identity but falls pitifully short on every count." Liverpool Echo
Cavill is The Bourne Replica.
"'I'm getting sick of this!' says Sigourney during one of Cold Light's many shoot-outs. Those tempted to give it the benefit of the doubt will swiftly reach the same conclusion." Total Film Neil Smith
"If there's anything positive to glean from Cold Light, it would have to be its use as an educational tool, teaching young film students how not to make a mid-budget action movie." Brian Orndorf  Blu-ray.com
It fails to entertain, but succeeds in teaching others how to entertain.
"The one thing that's consistently fun to watch here is Weaver, whose prominent if surely rent-inspired role as a ruthless Terminator in pantsuits generates plenty of accidentally funny stuff." Tim Robey Daily Telegraph
A pantsuit Terminator sounds like a bodyguard for a Bachelorette (Rotten Tomatoes – Metacritic).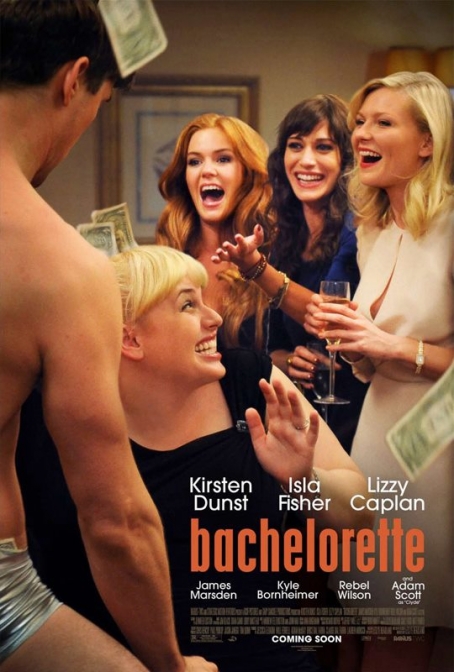 "Headland works hard to reconcile the wild and the tame; if she never quite gets the balance right, ya gotta admire her bold juxtaposition of overdose-resuscitation gags with lessons on self-loathing and bulimia." Amy Biancolli San Francisco Chronicle
Ya gotta be bold to juxtapose bulimia and overdose resuscitation.
"The characters in Bachelorette are most human when they're behaving badly. They break the spell when they turn into women we can merely relate to." NPR Stephanie Zacharek
Translation: The fiction is more real when it's fake.
"Bachelorette would be better off as a soulless farce, not the noxious semi-melodrama it eventually becomes. It's a movie that doesn't know whether to hug its characters or push them off a bridge." Brian Orndorf Blu-ray.com
"Bitchy histrionics curdle faster than a spoiled soy latte in this distinctly unlikable comedy about a trio of coked-up gal pals who barely muster the strength to celebrate their happier friend's wedding." Time Out New York Joshua Rothkopf
If they can't muster the joy to celebrate their friend's happiness, perhaps they can still fake The Words (Rotten Tomatoes – Metacritic).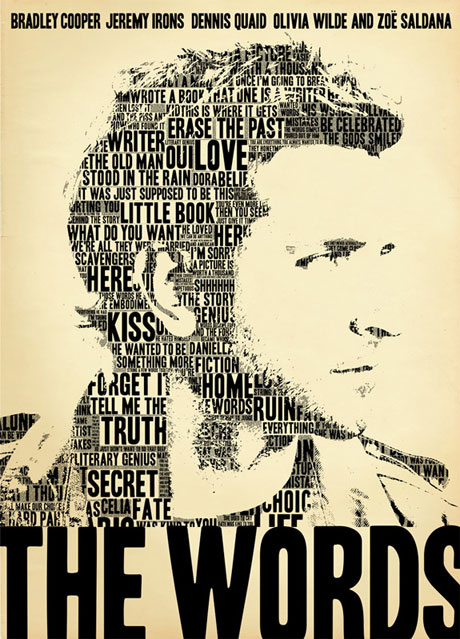 "Riveting, illuminating, and communicative…for about 45 minutes." Brian Orndorf Blu-ray.com
Would the audience be better off if the rest was previews?
"It would have been more fun if I'd brought something to throw at the screen." Dana Stevens Slate
You can always throw what the title suggests.
"The Words is a movie for people who buy their novels at Starbucks, made by people who write their novels at Starbucks."  Ray Greene Boxoffice Magazine
"Sometimes, less is more. "The Words" is one of those times." Dustin Putman DustinPutman.com
Sometimes more is more and less is less. This movie needs both, more or less.
"Positively reeks of mediocrity…. Go read a good book instead." Frank Swietek One Guy's Opinion