Irish Jane Battles Dead Martian Hoods
on
March 11, 2011
at
5:48 pm
Like a Chinese buffet that serves spaghetti and tacos, this week caters to every taste. You can choose from Victorian period pieces and mobster movies as well as alien invasions, animated kids movies, and medieval thrillers.  There's even a modern update of Red Riding Hood (Rotten Tomatoes – Metacritic).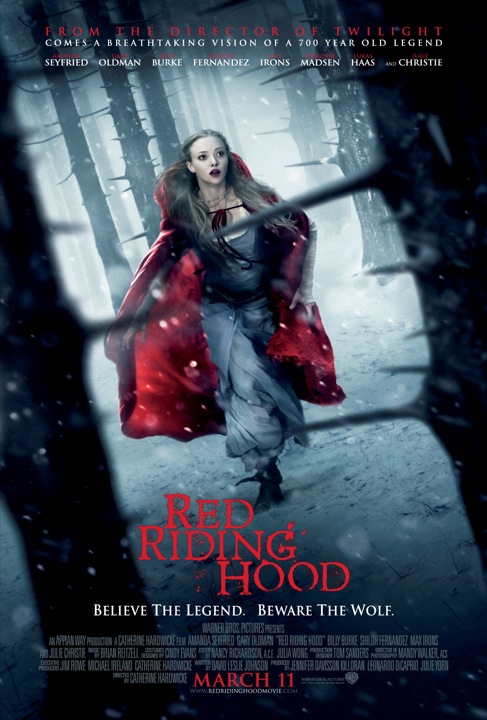 "A timid new take on the old fairy tale, and it's pretty grim." St. Petersburg Times Steve Persall
In earlier versions of Little Red Riding Hood, the wolf kills the grandmother and prepares her meat as a snack for the little girl, who unknowingly, well, you know.  That's grim (but not Grimm).  How timid is this tale today?
"If, by chance, you've missed "Twilight" and its sequels, don't worry. Shiny, moody, moon-faced and dumb, "Red Riding Hood" pretty much replicates the experience entirely." Bill Goodykoontz Arizona Republic
"Adapting a fairy tale would seem to offer plenty of room for creative freedom, and maybe that's what went wrong here." Geoff Berkshire Metromix.com
Does that critic hate freedom?   What's next, demoralizing motherhood?  Perhaps, Mars Needs Moms (Rotten Tomatoes – Metacritic).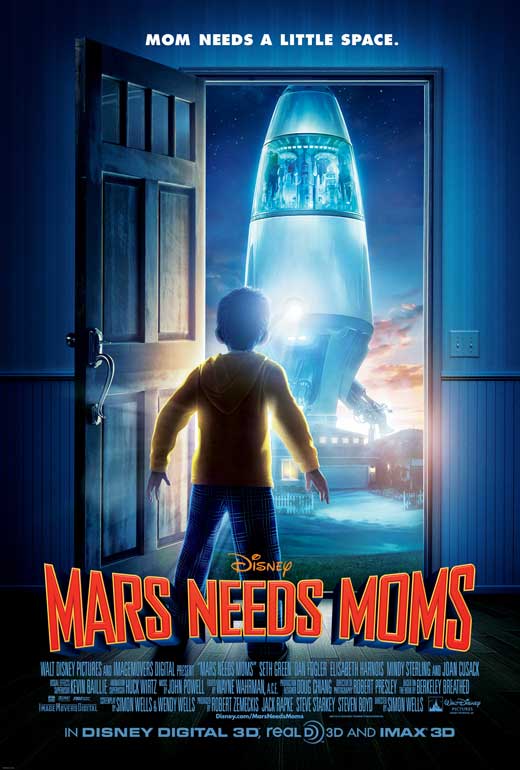 "Based on a children's book by cartoonist Berkeley Breathed (known for his "Bloom County" comic strip), "Mars Needs Moms" is a tone-deaf animated disaster." Cole Smithey ColeSmithey.com
Being deaf doesn't sound good, even if your mom is always yelling at you.
"On the whole, I'd rather be on Pluto, which isn't even a planet." Chicago Tribune Michael Phillips
"Feels like an amalgamation of other animated films' styles and storylines, assembled by a marketing department bent on hitting a demographic sweet spot rather than artists following their muse." Christopher Lloyd Sarasota Herald-Tribune
Even desperate artists should avoid following their muse into an alien invasion war zone, like in Battle Los Angeles (Rotten Tomatoes – Metacritic)?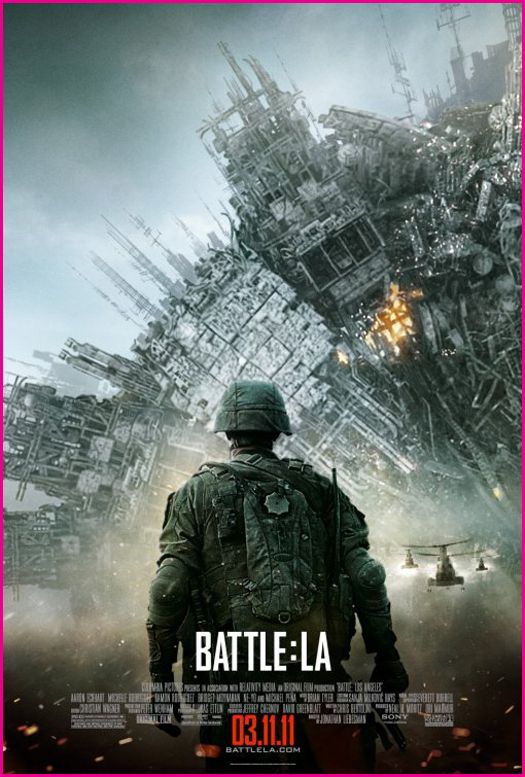 "A solid popcorn movie, with plenty of action, explosions and low-key mayhem unlikely to scar even the most fragile of psyches." Connie Ogle Miami Herald
To prove its failure as a thriller, the critic dares parents to take their youngest children to this movie.
"A tiresome fireworks display starring a cast of cardboard cutouts, quick to make a visceral fuss but frustratingly negligent when it comes to providing a reason to care." Brian Orndorf Sci-Fi Movie Page
"The aliens have more engaging dialogue than the humans. The aliens are mute." Harvey S. Karten Compuserve
The joke is understood.  The joke is amusing.
"The film constantly blows thick smoke up our asses and calls it charity." Ed Gonzalez Slant Magazine
Too much smoke where the sun don't shine might cause a painfully Black Death (Rotten Tomatoes – Metacritic).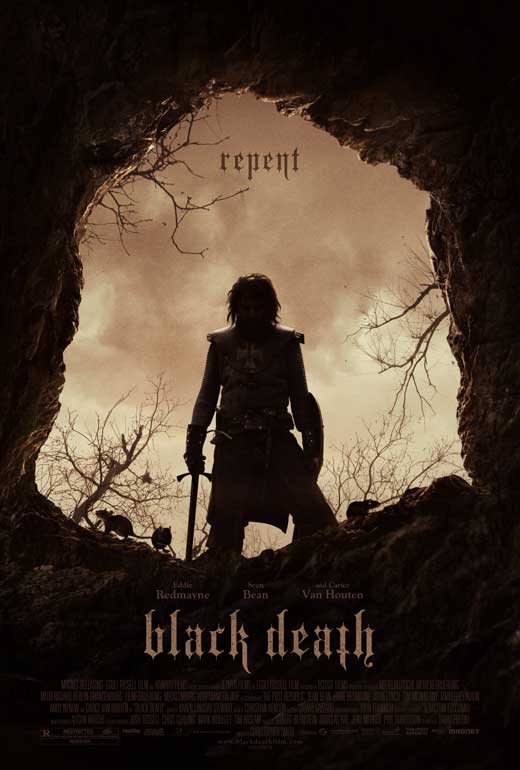 "When your bubonic-plague movie manages to avoid the specter of Monty Python's Flying Circus ("Bring out'cha dead!"), it's definitely doing something right." Joshua Rothkopf Time Out New York
Should our culture's most memorable film about the bubonic-plague be a comedy?
"I'd bet good money that Black Death is still finding new fans five or ten years from now." Scott Weinberg FEARnet
"Brutal, austere, and ultimately an effective educational tool, the picture is an unflinching, haunting dissection of fundamentalism, translating the rigors of faith into a grotesque poetry of pain and suffering." Brian Orndorf BrianOrndorf.com
Brutal unflinching pain and suffering are also common emotions in mobster films.  However, instead of mental torture, it's just torture.  Rather than affection, most mobsters would prefer to Kill The Irishmen (Rotten Tomatoes – Metacritic).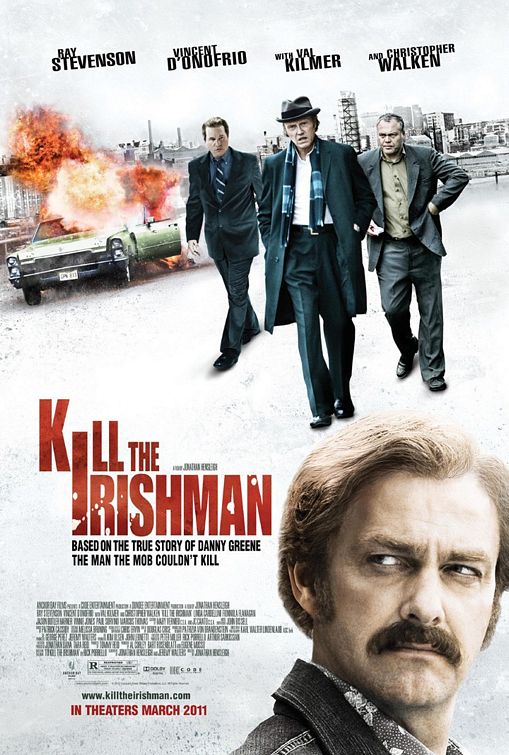 "True-life crime drama about the rise and fall of '70s Cleveland mobster kingpin Danny Greene proves there's life in one of cinema's most venerable genres." Doris Toumarkine Film Journal International
The mafia may be dead, but the mobster movie genre is immortal.
"If Stevenson's performance were equal to his mammoth physique, the movie might have a shot, but even his broad shoulders aren't up to carrying this much dead weight." Time Out New York Sam Adams
"Yes, we've seen all this stuff before, but we've never seen this version of this stuff before." James Rocchi MSN Movies
You may have seen our last movie before, because there have been over 20 cinematic incarnations of Jane Eyre (Rotten Tomatoes – Metacritic).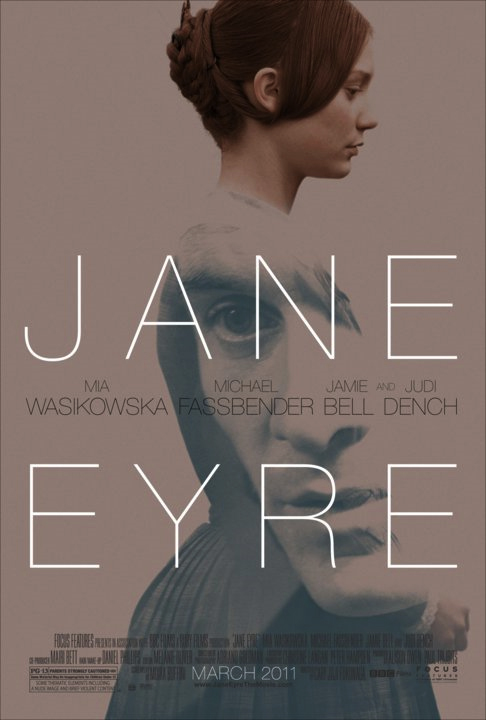 "Will we remember this Jane Eyre any more fondly than the last feature or the inevitable next miniseries? Does it even matter? Bronte's novel will surely outlast them all." Geoff Berkshire Metromix.com
Got it, remakes don't become source material.
"The film builds to a shattering climax that works precisely because all involved fully embrace the melodrama. Be sure to bring Kleenex." Time Out New York Keith Uhlich
"Cary Joji Fukunaga's romantic thriller Jane Eyre is to19th-century literature what Black Swan is to ballet: a thoroughly cinematic, occasionally exhilarating reimagining of a repertoire standard." John P. McCarthy Boxoffice Magazine