Lincoln Skyfall Called Comedy
on
November 9, 2012
at
11:37 pm
If American comedy features its greatest Presidents falling from the sky, perhaps we don't deserve leaders like Lincoln (Rotten Tomatoes – Metacritic).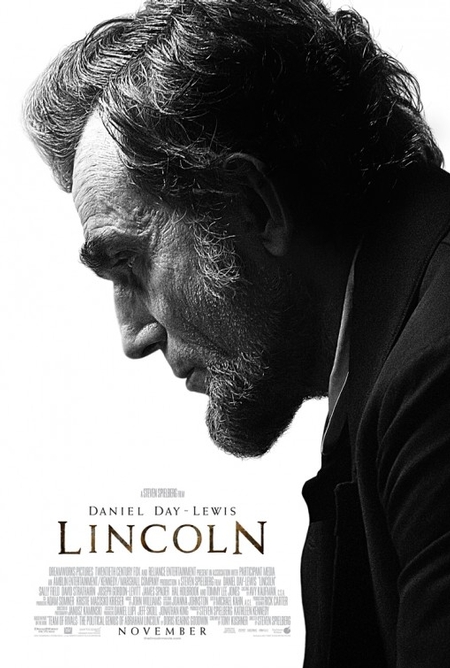 "The phenomenal Daniel Day-Lewis plays Lincoln with immersive, indelible power in Spielberg's brilliant, brawling epic." Peter Travers Rolling Stone
Phenomenal, brilliant, brawling, immersive, and indelible. At some point, the term 'epic' should refer to the number of compliments packed into one sentence.
"Without question, the greatest film ever made about the American legislative process." Stephen Silver EntertainmentTell
If we have questions, do we have to follow Robert's rules of parliamentary procedure?
"It's pretty incredible that Steven Spielberg got the real Abraham Lincoln to play himself." Matt Pais RedEye
"The motivating force of Lincoln belongs to its leading man, whose screen presence is a wonder to behold even when he says nothing." Eric Kohn indieWIRE
"Better to remain silent and be thought a fool than speak out and remove all doubt." Abraham Lincoln
"This is Day-Lewis' movie, and he does with the meditative inner stillness of his character a wonderful thing – he finds a type of heroism that runs counter to all of the usual showy movie signifiers of such a quality." Movieline Alison Willmore
And if you prefer the showy type of heroism, Bond returns in Skyfall (Rotten Tomatoes – Metacritic).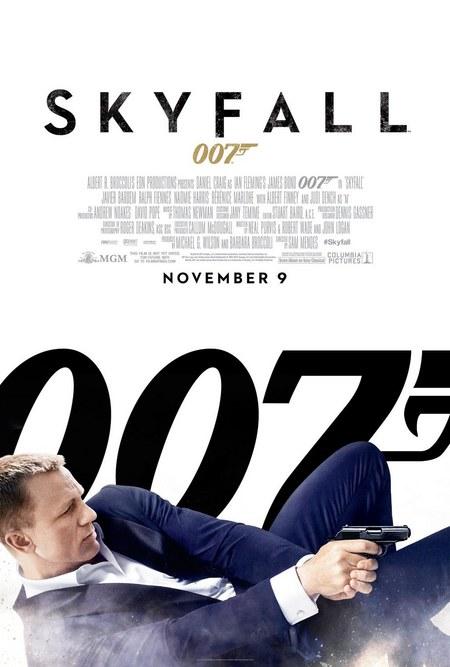 "Bond. James Bond is back." Matthew Razak Examiner.com
News. Good news.
"This is Bond like you've never seen him and a dynamite Daniel Craig, never better in the role, nails Bond's ferocity and feeling. Skyfall is smashing, just smashing." Peter Travers Rolling Stone
"With spectacular action sequences, a rock-solid star and a ration of cheese that's good English cheddar, "Skyfall" is a gift from above." Joe Williams St. Louis Post-Dispatch
It's cheese from God?
"So what do contemporary cinema audiences really want from 007? Is it The Bond Identity or The Dark Bond Rises?" Brian Henry Martin UTV
"Skyfall can take its place alongside From Russia with Love, Goldfinger, and On Her Majesty's Secret Service as the best Bond can offer." James Berardinelli eelViews
Sorry Roger Moore, Timothy Dalton, and Pierce Brosnan, Bond can do better.
"Skyfall is as satisfying as a great martini." Mark Sells The Reel Deal
Teenagers and tee-totalers beware, this film has the seductive power of a classic cocktail. Have too many and Nature Calls (Rotten Tomatoes – Metacritic).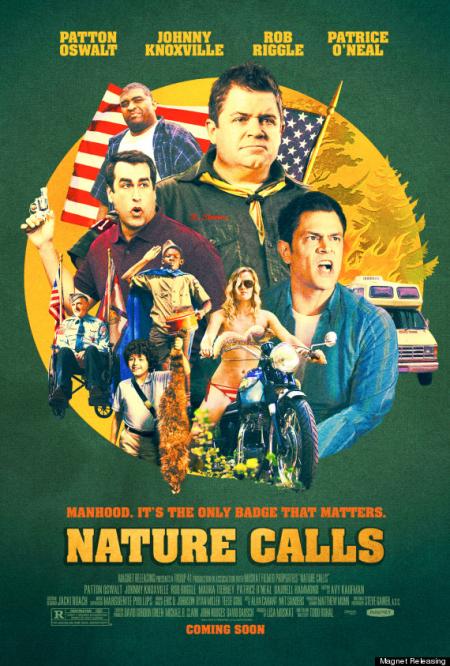 "Any true emotions are snuffed out by over-the-top shock humor that, though constantly ratcheted up, is only done so to conceal the film's tonal inconsistencies and unease when it comes to big questions." Kate Erbland Film School Rejects
Nothing to say and struggling to say it.
"After a lot of wandering around, we realize we've really just been walking in circles the whole time." Elizabeth Weitzman New York Daily News
If the film walks around long enough, the title becomes accurate.
"A low-watt, low-wit comedy." Kyle Smith New York Post
"There's nothing wrong with slack misanthropy, but as piss-takes go, Nature Calls offers a pretty thin stream." Eric Hynes Time Out New York
When piss jokes fail = Golden Sours.
"Writer-director Todd Rohal fills muddled scenes with manic amounts of jokes that all manage to land with a thud." Slant Magazine Thomas Hachard
Landing jokes without thuds or duds is tough when writing The Comedy (Rotten Tomatoes – Metacritic).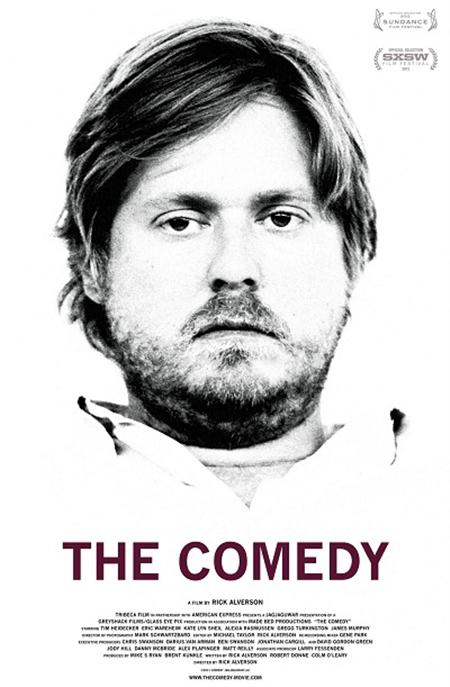 "For a catalog of aggressively stupid, socially deviant male behavior, Rick Alverson's cheekily titled The Comedy is not without a certain subversive intelligence." Variety Justin Chang
Subversive intelligence – a.k.a. undercover understanding, covert cleverness, IQ on the QT, or ninja wit.
"Its audience may be self-selective in the extreme, but few films have better articulated the limits of irony as a force field against the world." Scott Tobias AV Club
"a challenging film that may ultimately be bulls***, [but] deserves tremendous respect for its clarity of vision." Jordan Hoffman IFC.com
Bulls*** Challenge: Other than 'eye' or 'hit' name another option for the censor stars.
"An unconventional, unapologetic comedy that's unbelievably entertaining." Chase Whale We Got This Covered