Marley Thinks Like A Lucky Chimpanzee
on
April 20, 2012
at
2:08 pm
What makes a chimpanzee lucky? Lucky in the jungle means always finding food. Lucky for humans means winning the lotto. What if the chimp had the latter luck? He's guaranteed the winning numbers, but can't figure out how to buy a ticket. Since, you know, monkey. Without more to go on, perhaps we should ask Marley (Rotten Tomatoes – Metacritic).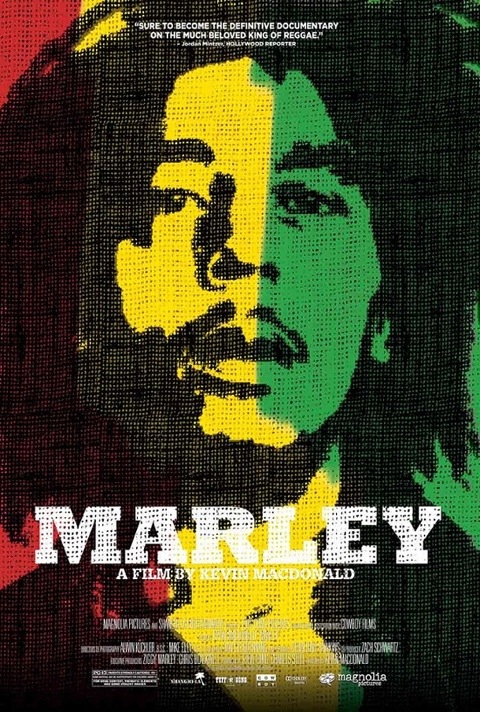 "Marley is sure to become the definitive documentary on the much beloved king of reggae." The Hollywood Reporter Jordan Mintzer
In terms of historical figure bragging rights, how many have a 'definitive documentary?'
"Marley was directed by the gifted Kevin Macdonald (The Last King of Scotland), who shows off his chops not by doing anything dazzling – the film is documentary prose, not poetry – but by treating Marley as a man of depth and nuance, of inner light and shadow." Entertainment Weekly Owen Gleiberman
"Inspiring though Marley is, however, it tends to deploy his music purely as an illustration of his life. Not once, as far as I could tell, do we watch a song being played straight through from beginning to end." The New Yorker Anthony Lane
That's okay. Unless it's a concert film, movies about musicians shouldn't be music videos.
"The scale of his charisma is shocking. No documentary I've seen – about Ali, Morrison, Kennedy, Lennon, or any of the other great charismatics – even approaches a subject at this freakish level." Antonia Quirke Financial Times
For any artist, to be mentioned in that company means you're The Lucky One (Rotten Tomatoes – Metacritic).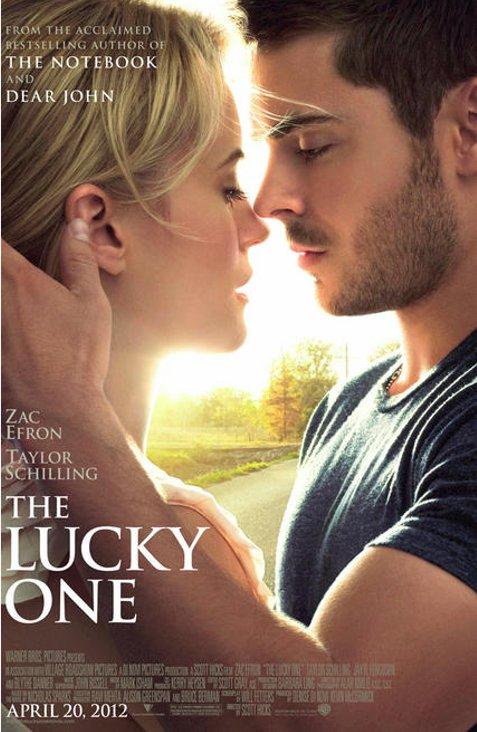 "The seventh and latest Sparks project to hit the screen, and the sixth one likely to elicit the response "Well, it's no 'Notebook.'" Michael Phillips Chicago Tribune
If Nick Sparks peaked with The Notebook, he won't have documentaries made about him, let alone a 'definitive' documentary. A contemporary rival, like J.K. Rowling, might earn that honor, despite people pre-judging her newest project as "Well, it's no Harry Potter."
"Seeing [Schilling] and Efron fumble at each other is like watching a stick of butter and a bag of flour not turn into a cake." Wesley Morris Boston Globe
"Like its performers, The Lucky One isn't bad, so much as achingly banal, the sort of instantly consumable and forgettable factory-produced love story that leaves you with no impression whatsoever." David Fear Time Out New York
Wait. Do you remember which movie we're talking about?
"As a person who removes a woman's clothing in the half light of a Southern afternoon, Efron acquits himself reasonably well." Time Mary Pols
This movie marks Efron's continuing efforts to shake his wholesome teen image and Think Like A Man (Rotten Tomatoes – Metacritic).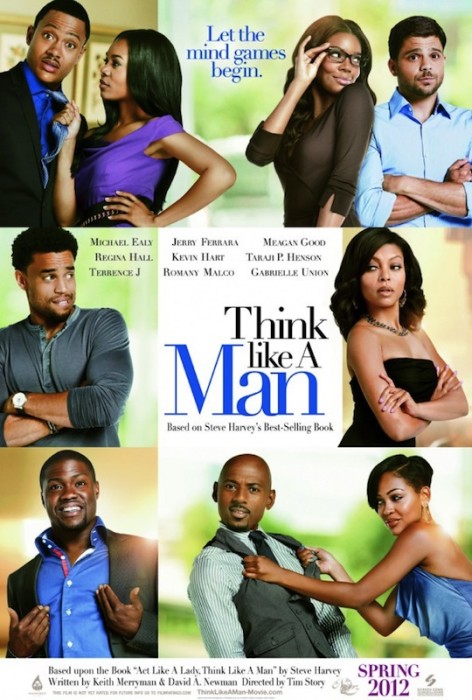 "You've seen "Think Like a Man" before. In fact, you've seen it dozens of times."Barbara VanDenburgh Arizona Republic
I have? You sure? Or, are you Thinking Like A Psychic?
"One of the more unpromising comedies of the year has turned out … pretty funny." Michael Phillips Chicago Tribune
Dramatic pauses in writing…work?

"An insanely overlong infomercial for the book." The A.V. Club Nathan Rabin
"These actors all deserve better than being forced to spout dubious relationship advice from an egomaniac." Josh Bell Las Vegas Weekly
Egomaniacs think the world's revolves around them, which means most people are ego-sane. If you believe that, the same could be said of a Chimpanzee (Rotten Tomatoes – Metacritic).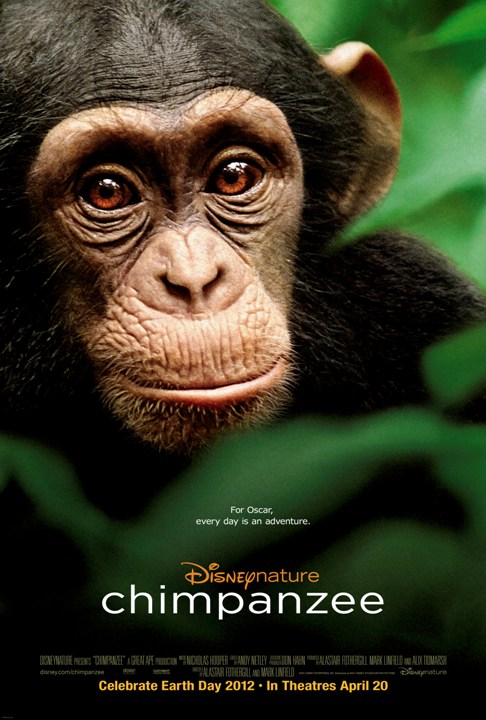 "To experience "Chimpanzee," the latest piece of gorgeously shot pablum from Disneynature, is to endure an orgy of cuteness pasted over some of the most asinine narration ever to ruin a wildlife movie." Jeannette Catsoulis New York Times
Before a chatty audience can ruin your movie, Disney beats them to it.
"It isn't easy to insult the intelligence of preschoolers, but Chimpanzee's insistence on turning the two gangs into the Sharks and the Jets does the job long before Allen lapses into his Home Improvement grunting." The A.V. Club Scott Tobias
"Visually stunning, almost impossibly intimate results. Unfortunately, this footage is welded to a creakily executed story and narrated by a schticky, frequently bellowing Tim Allen." Variety Andrew Barker