May: Amazing Maleficent Godzilla Neighbors Past X-Men
on
June 29, 2014
at
8:44 am
Godzilla, like all 10-story-tall atomic-fire-breathing lizards, is already amazing. It's more troubling for his neighboring mutants if he's also Maleficent (Rotten Tomatoes – Metacritic).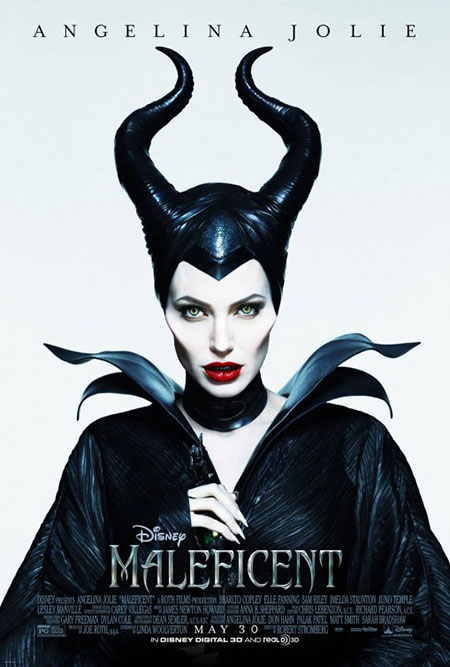 "We may have all wanted to know the story behind those famed horns, but the mystery was far preferable to having Maleficent de-fanged and de-clawed in the process." Slant Magazine R. Kurt Osenlund
Is the movie a de-saster?
"Jolie's Maleficent is magnificent." Philadelphia InquirerSteven Rea
"If this tiresome yarn is the 'true' story of one of Disney's most popular villains then, please, give us colourful lies and happy ignorance." Empire Olly Richards
A.K.A. – the denial defense.
"Maleficent feels spit-balled into more directions than barely 90 minutes of story time can adequately cover. It's once upon a time, happily ever after and a lot of undeveloped drama in between." Tampa Bay TimesSteve Persall
Once upon a time, yadda yadda yadda, happily ever after. The same plot might apply to X-Men: Days Of Future Past (Rotten Tomatoes – Metacritic).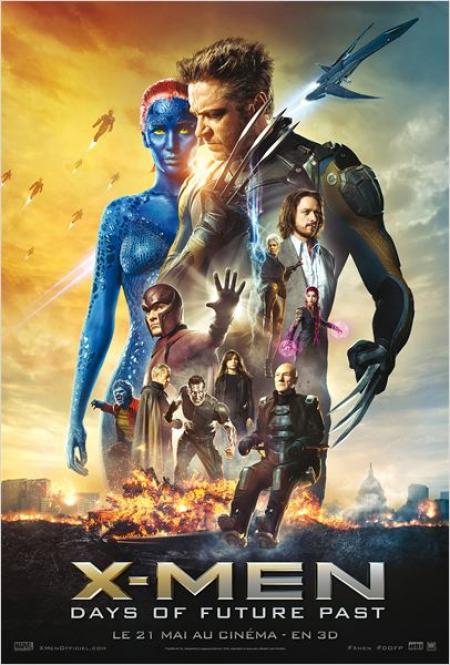 "Step up, cynics, and see the summer 2014 blockbuster that gets damn near everything right." Rolling Stone Peter Travers
Okay haters, the queue for this digital soapbox begins here. First up?
"How do you screw up a movie starring James McAvoy, Hugh Jackman, Michael Fassbender, Nicholas Hoult and Peter Dinklage, to name a few? I'll give you a hint — the script!" Jeanne Kaplan Kaplan vs. Kaplan
Does phrasing criticism as a quiz clarify your critique? I'll give you a hint – Nope!
"A double whammy for those suffering both superhero and time-travel fatigue." Matt Pais RedEye
"It's like discovering your box of Milk Duds is really chocolate-covered vitamins." Amy Nicholson L.A. Weekly
Wait, Milk Dud's aren't vitamins?
"X-Files, Xbox and X-Men – this brave new world suffers from a surfeit of X's. For those of you who think that X indicates buried treasure this latest instalment is probably best avoided." Neil Norman Daily Express
As long as you're eXchanging free association for film reviewing, why not focus on the comiX? Some spin-offs sound like groups (e.g. X-Corps), or verbs (e.g. X-Force or X-Factor), while others are linguistically-offensive (e.g. X-treme X-Men)! X-teams can be Uncanny or Astonishing, All-New or Ultimate, they can even be named after Generation X or eXtemporized through syntaX infiXing, as with eXiles and eXcalibur. For non-comic-readers, the eXcessive options can be eXhausting.
"Captures the true essence of what has made and will make the X-Men's uncanny popularity survive and thrive in days of future and past." Michael Dequina TheMovieReport.com
As long as we're using movie titles as descriptors, get ready for neighbors bickering like Neighbors (Rotten Tomatoes – Metacritic).
"Neighbors is funny for all 96 of its minutes, not counting the credits, and it contains the single best sight gag of the year so far. (We're talking laugh-out-loud funny and then laugh again later, just thinking about it.)" San Francisco ChronicleMick LaSalle
We need a word for the laugh that keeps on tickling, like snicker shake, giggle quiver, or a snortquake.
"Nicholas Stoller's hilarious Neighbors splashes into summer with the satisfying swish-plop-hooray of a winning beer pong serve." Village Voice Amy Nicholson
"The promo materials implore viewers to vote either #TeamFrat or #TeamFamily on Twitter, though the audience is way more likely to be split between #TeamPecEfron and #TeamByrneBoobsplosion." Slant Magazine Eric Henderson
#spoilerwarning #gross #hashtagoverload
"It's gross, all right, but rarely funny – unless jokes about alcohol-laced breast milk is your thing." Christian Science Monitor Peter Rainer
Even if it was, few would admit it. Sorta like being saved by a superhero and responding with "But I'm an Amazing Spider-Man 2 (Rotten Tomatoes – Metacritic)."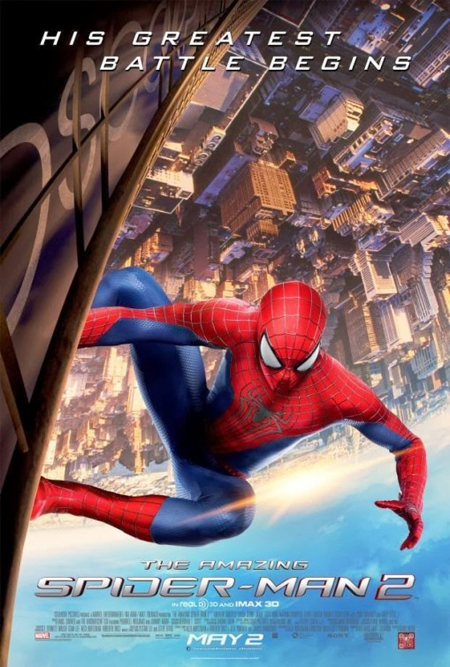 "Bloated and often boring and has absolutely no reason to exist, but that it also hits its marks. No fanboy will pass it up. No studio head will lose his or her job." New York Magazine (Vulture) David Edelstein
Of all the people Spider-Man needed to save, studio executives jobs was (nowhere near) the top of the list.
"Ever get the feeling you're being jerked around?" Kelly Vance East Bay Express
"About the best thing one can say about this fiasco is that Webb has taken only two films to reach the same exhausted, exhausting endpoint that Raimi required three to achieve. It's progress, of a sort." Christopher Orr The Atlantic
Rather than better-longer, the franchise is worse-sooner. Yay, progress?
"What corporate accounting looks like in cinematic form." Tim Brayton Antagony & Ecstasy
Think outside the web, energize your villains & synergize your marketing, and rather than The Elephant In The Room, you should Check The Corner For Godzilla (Rotten Tomatoes – Metacritic).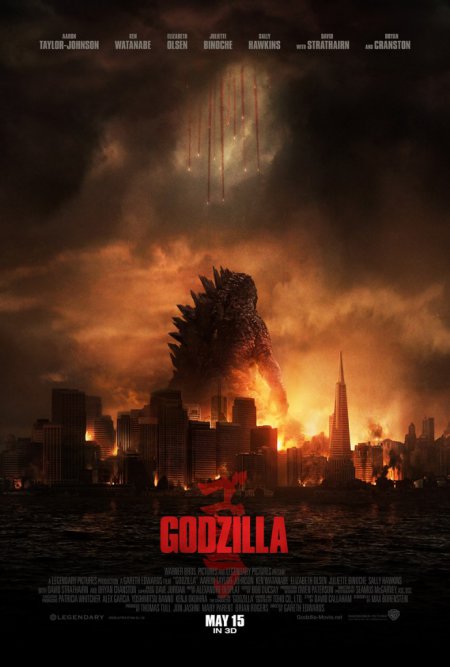 "Edwards' Godzilla dawdles toward its Doomsday climax; the movie could win a prize for Least Stuff Happening in the First Two-Thirds of an Action Film… It's a concept lacking a magnetic story, a package without a product." TimeRichard Corliss
There's a lot of frustrated sexual imagery in this review – dawdling climax, lack of magnetism, & unimpressive package. Should we assume the king of monsters don't schwing?
"This is what you get, San Francisco, with all your douchey, flashy, dot-com money: You get stomped on by Godzilla." Christy Lemire ChristyLemire.com
I hope hating on San Francisco doesn't count as an appeal to middle america.
"Monster movie provides the right kick." Robert Denerstein Movie Habit
"It cracks me up to hear people complaining about the dramatic depth of the human characters. THIS IS A GODZILLA MOVIE…AND IT RULES!!!" Bob Grimm Reno News and Review