Momma's Street Number Unknowingly Vanishes
on
February 18, 2011
at
11:26 am
While disappearing neighborhood identification is unsettling, it's not as serious as the late winter movie dry spell.  Sadly, the drought continues this week and its end remains Unknown (Rotten Tomatoes – Metacritic).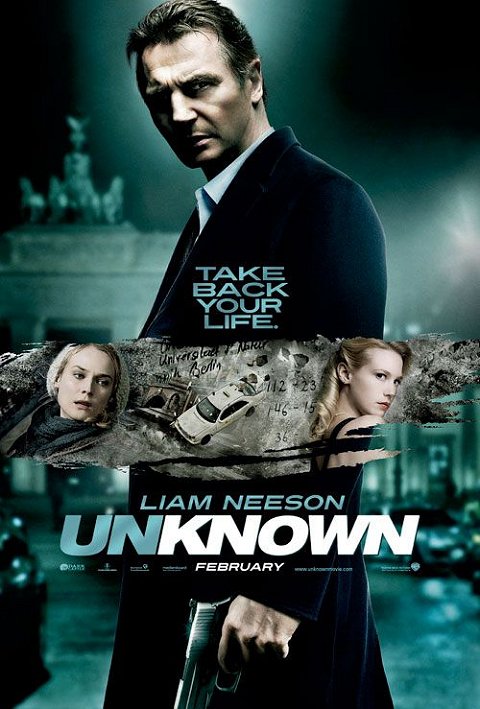 "Implausible, over-the-top, ridiculous and for the most part, fun is a much better description for this "smart suspense" flick." JimmyO iamROGUE
The tone, logic, and use of 'orphan quotes' makes that review the cinematic equivalent of "she's got a great personality."
Q: Is it good?
A: Well, it's fun.

"Unknown is finely tuned pulp filmmaking, a dumb movie with a smart veneer, which is nothing to sneeze at." St. Petersburg Times Steve Persall
Q: Is it smart?
A:Well, it's fun.
"That's eventually what Unknown is – violent, impersonal and comforting." Movieline Elvis Mitchell

"I saw "Unknown" with an entourage whose average age was about 70. They loved it, although one of them kept calling it "The Bond Ultimatum." Which sounds about right." Wesley Morris Boston Globe
The Bond Ultimatum: Starring Bourne, James Bourne.

"John Wayne wore cowboy drag, Mel Gibson's mullet was his tip-off, but the most recognizable action hero signature these days is Liam Neeson's nose." Steve Persall vSt. Petersburg Times
Despite calling out John Wayne's masculinity, associating mullets with psychos, and praising Neeson's nose, the next inductee into this dubious hall of acclaim should look at his fellow action icons and say to himself "I Am Number Four (Rotten Tomatoes – Metacritic)."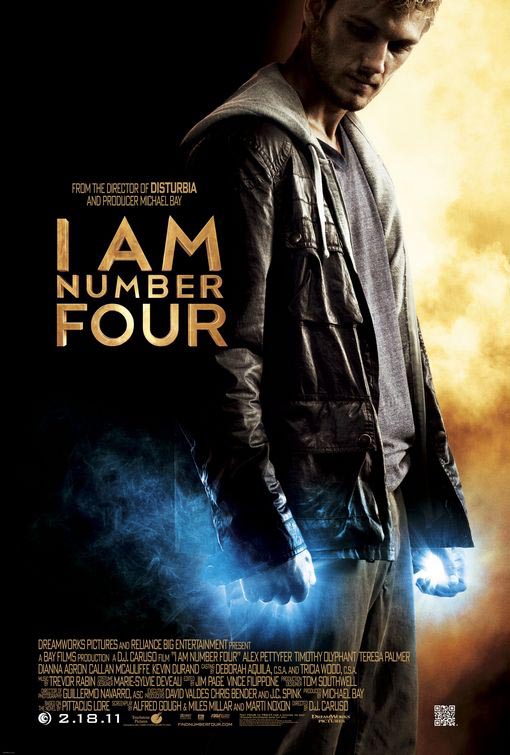 "What we have here is a witless attempt to merge the "Twilight" formula with the Michael Bay formula." Roger Ebert Chicago Sun-Times
How witless was the attempt?  Did they end up with vampires versus robots or Twiformers: Revenge Of The Emo?
"Like its chaste, chemistry-free central couple, Number Four is all buildup and no release." Josh Bell Las Vegas Weekly
While the comment works as a metaphor for unsatisfied desires, why not commit to the alliteration and call the couple's chronic chastity a case of canceled coitus?

"A flashy, lunkheaded sci-fi extravaganza sure to appeal to teenagers who like their interplanetary warfare bloodless, their high-school soaps squeaky-clean and their numbers countable on one hand." Variety Justin Chang
What about those of us who are comfortable counting on two hands (and, if necessary, feet)?
"Is I Am Number Four going to revolutionize Young Adult fantasy filmmaking? Let's not FOURce the issue." Jordan Hoffman UGO
Let's hope that was the worst of the wordplay.  If not, FOURgetaboutit.
""I Am Number Four" has more than a whiff of number two about it…" Michael Phillips Chicago Tribune
And if you catch a whiff of poo-smell, pray it disappears like a Vanishing on 7th Street (Rotten Tomatoes – Metacritic).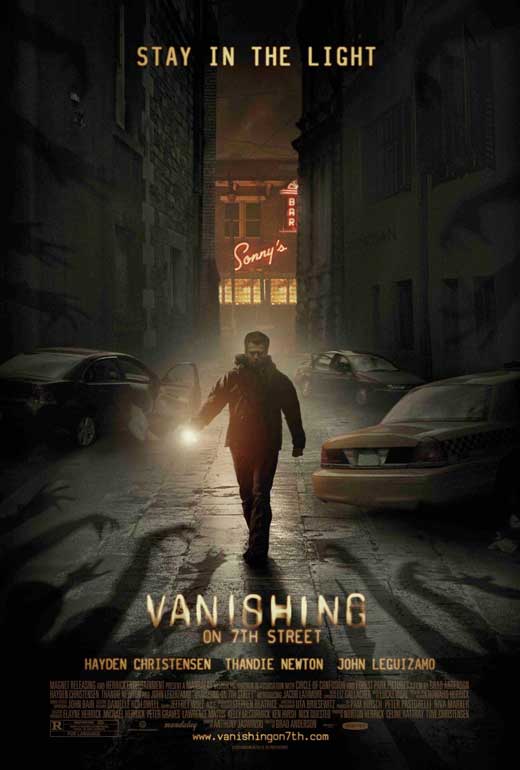 "Wonderfully shot in deep, bleak shadows, set to an aggressively moody musical score, and quick enough to get through the apocalypse in less than 90 minutes." Scott Weinberg FEARnet
Hop in the express line for the apocalypse – Fifteen sins or less.
"The movie begins to feel like a grad-school thesis masquerading as entertainment. So what's the metaphor? It's way too vague to tell." Joshua Rothkopf Time Out New York
The film's metaphor is as vague as a bad metaphor.
"Anderson has made a zombie movie without the zombies." Entertainment Weekly Owen Gleiberman
Our final film is a comedy without laughs: Big Mommas: Like Father, Like Son (Rotten Tomatoes – Metacritic).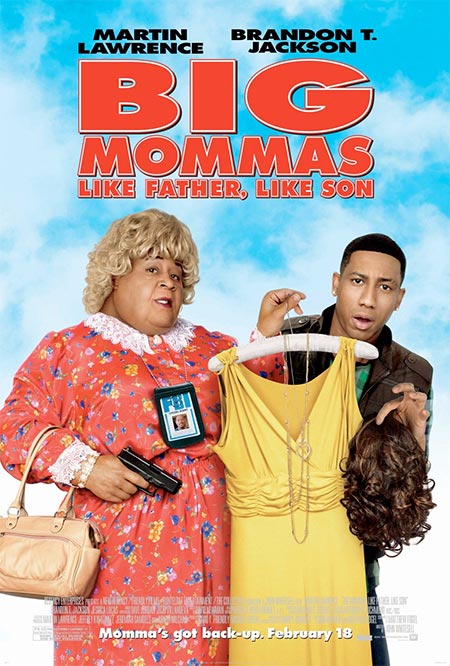 "Among this film's many misdemeanours is pinching the plot of Some Like It Hot." Peter Bradshaw Guardian [UK]
The movie about cross-dressing crime stoppers is committing crimes of its own?
"Whoever demanded a third instalment of Lawrence's mirthless mash-up of weak gags and cross-dressing horrors should be imprisoned and forced to watch it on repeat until they repent. Avoid." Anna Smith Empire Magazine

A film that commits crimes becomes its own punishment.  That zen notion is likely to be more interesting than the movie.
"The movie is at least 20 minutes too long. Actually, it's 107 minutes too long." Roz Laws Birmingham Post