Old Flames, 18 Good Detectives, And The Mystery Of The Shark Orgy
on
September 3, 2011
at
2:39 am
If summer movies were a party, this weekend's releases are the dirty and inexplicable trash left over.  Like crushed keg cups and half-finished bottles of beer spread across your lawn and home, these movies will be covered hastily with promises of a long shower afterwards.  Maybe the only bottles at your preferred party are used for spinning, or maybe your ideal shindig would be better described as A Good Old Fashioned Orgy (Rotten Tomatoes – Metacritic).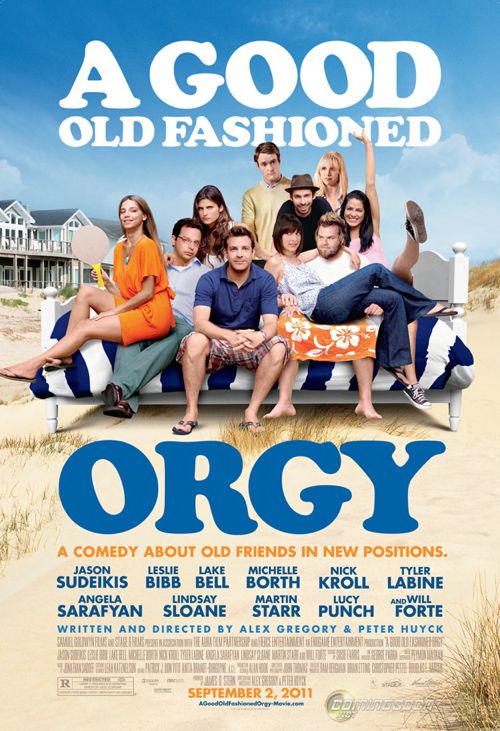 "Chlamydia, gonorrhea and Jason Sudeikis are three reasons to stay well clear of "A Good Old Fashioned Orgy," but they're not the only ones." Kyle Smith New York Post
Add to that list, paying to see a movie that carries a risk of infection.
"So a tip of the hat to A Good Old Fashioned Orgy, a frequently very funny movie about planning and executing exactly what the title describes." Time Mary Pols
So long as the movie's only offering a tip of the hat.
"There's funny and then there's funny, and "A Good Old-Fashioned Orgy" is neither." Michael Phillips Chicago Tribune
"By the time the sex actually starts, any sense of tension or anticipation is gone. It's the rare orgy that feels like an anticlimax." San Francisco Chronicle Peter Hartlaub
How is that possible?  Does it still count as an orgy?  If it's a puzzle to be solved, it should be on deck after Detective Dee And The Mystery Of The Phantom Flame (Rotten Tomatoes – Metacritic).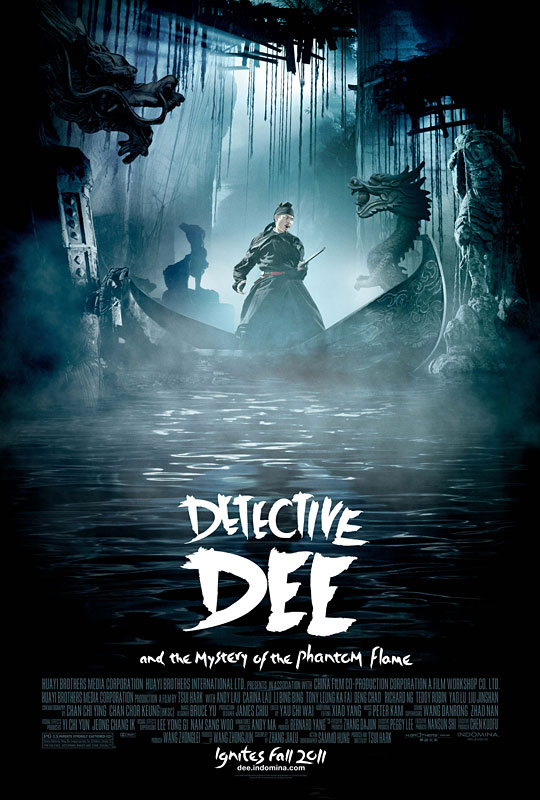 "The pulp-fictional hero is inhabited by the charismatic Andy Lau who, together with Chinese stars Bingbing Li, Ms. Lau and Tony Leung Ka-fai, makes Detective Dee the most purely entertaining film of our vanishing summer." Wall Street Journal John Anderson
As one of the most predictable features of late summer, your best movie option won't play at your local multiplex.
"It's the kind of ambitious, loopy spectacle that begs to be seen on the big screen if at all possible." Stephanie Zacharek Movieline
"Hark's new film is a consummately bizarre crowd-pleaser that throws everything at the viewer from makeshift plastic surgery by acupuncture to death by spontaneous combustion." Slant Magazine Simon Abrams
Nothing pleases crowds more than exploding people and accidental needle disfigurement – not even the fictional exploits of Apollo 18 (Rotten Tomatoes – Metacritic).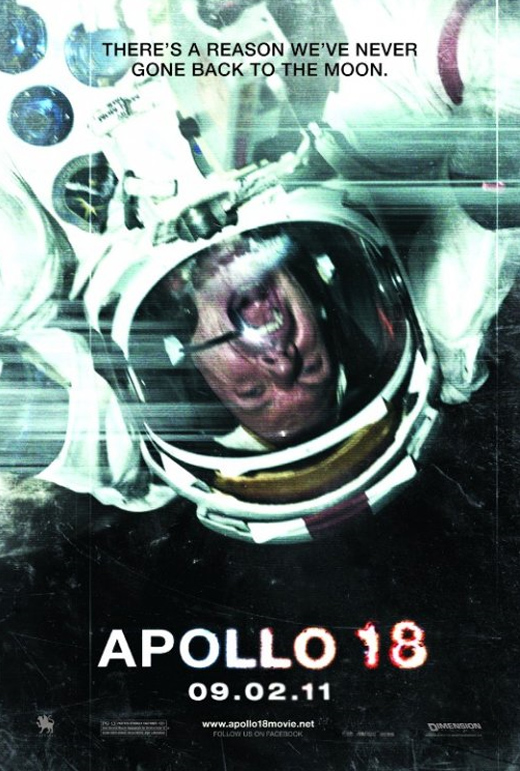 "All Apollo 18 has to offer is endless radio crackle and visual incoherence. And what's out there, tormenting the astronauts? The answer is dumber than a box of moon rocks." Time Out New York Ben Kenigsberg
A better answer: caged sentient lunar boulders!
"Apollo 18 is a drab horror that tries to plant fears about untrustworthy authority (Nixon, NASA, etc) that are as stale as a freeze-dried peas." Boxoffice Magazine Sara Maria Vizcarrondo
"In space no one can hear you yawn." Devin Faraci Badass Digest
Can anyone hear me ask for a refund?
"'Apollo 18′ stands as one of the worst examples yet of a very, very limited subgenre. It doesn't matter if this footage was found or manufactured, because the only good thing that could be done with it involves a match and an accelerant." Drew McWeeny HitFix
Burning a copy could help save you during a Shark Night (Rotten Tomatoes – Metacritic).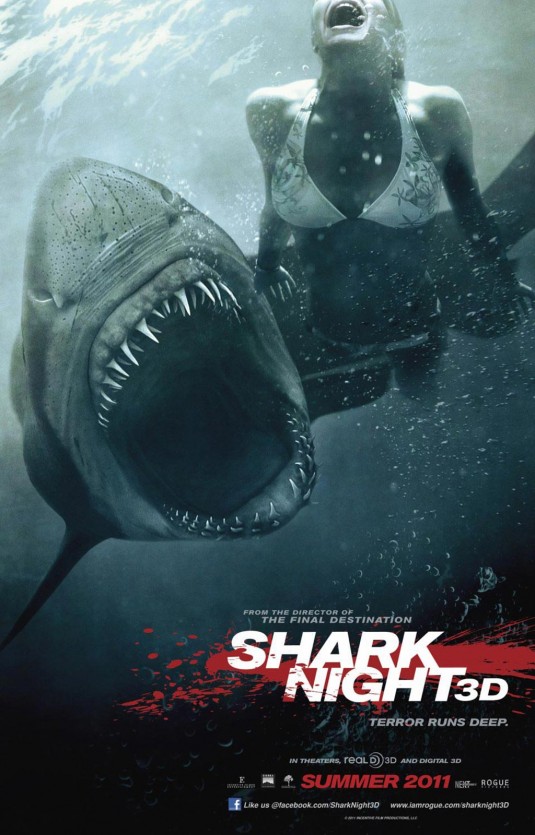 "Call it junk if you like, but at least Shark Night is junk that delivers on its promises. Well, most of them, anyway." Scott Weinberg FEARnet
Which one is missing?  The shark or the dark?
"Sharks have it bad enough as endangered, misunderstood predators with a terrible public relations image without seeing their serial-killing stardom drowned out by hammy acting and torture-porn villainy." Robert Abele Los Angeles Times
"a full-fledged, bottom-of-the-ninth strikeout, a trashy, stupid, joyless, and overlong thriller." Todd Gilchrist The Playlist