Phantom Vows Safe Journey
on
February 10, 2012
at
7:33 pm
Thanks phantom.  Most ghosts wouldn't be concerned with traffic safety in the afterlife, undaunted by invisibility and incorporeality.  This weekend's movies would benefit from such kindness.  Instead it's a coin flip parade of amazingly average sequels, prequels, and adaptations beginning with a Journey 2 The Mysterious Island (Rotten Tomatoes – Metacritic).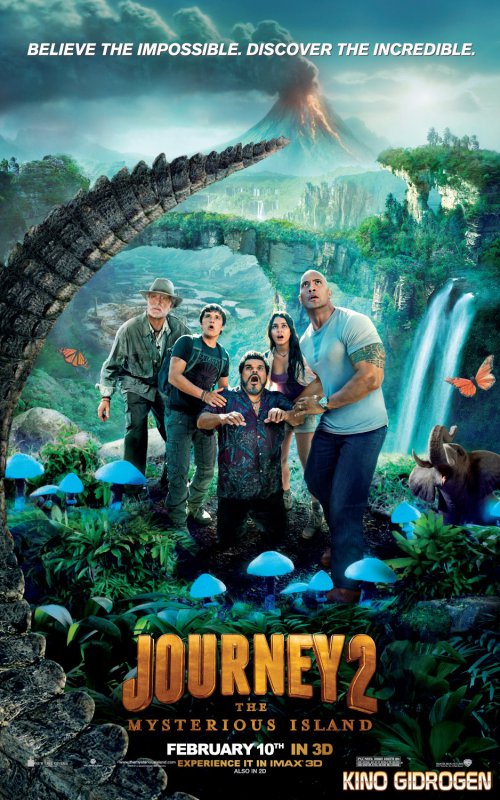 "With cheesy-looking effects including a ride on the backs of giant bees and dubious literary references, Journey 2: The Mysterious Island comes dangerously close to giving books, never mind 3-D, a bad name." New York Post Lou Lumenick
–
3-D already has a bad name.
–
"Screenwriters Brian and Mark Gunn still have trouble scripting action sequences or dialogue that rises above "Let's do this" level." Melissa Anderson Village Voice
"The movie flies by pleasantly, and is then instantly forgettable. Perhaps Jules Verne can explain the science of that." Lisa Schwarzbaum Entertainment Weekly
Assuming the memory loss was intentional, this movie can erase people's minds!
"This is a family movie, after all — but you'll have to sit through some abrasively broad, unfunny exchanges to get there. Dialogue, alas, is the kind of thing that can't be enhanced by the wearing of 3-D glasses." Movieline Alison Willmore
"The 3-D setpieces are the film's sole raison d'être, but Mysterious Island doles them out stingily, and its exotic setting registers as a poor man's Pandora." Nathan Rabin AV Club
Given Cameron's usual budget, every digital world is a poor man's Pandora.  The only person who can afford his big dreams is ol' George, who began his space opera (in cinematic continuity) with Star Wars Episode 1: The Phantom Menace (Rotten Tomatoes – Metacritic).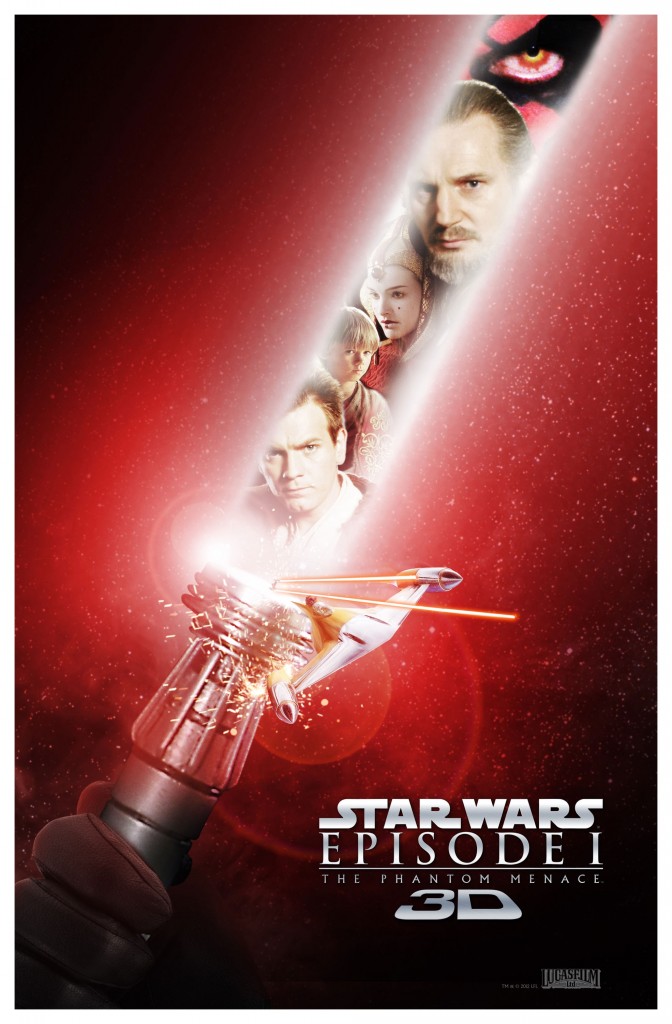 "The under-utilised 3D adds little to this prequel, which only serves as a sore reminder of the brilliance of the original films." Jarrod Walker FILMINK (Australia)
Episode One exists to make episodes 4-6 better?  So, it's an example of what not to do?
"George Lucas does it his way in the pallid Phantom Menace. Even cultists will wish he'd hired a director and some writers." SlateDavid Edelstein
"The special effects are some of the most dazzling and amazing ever seen on the big screen. In addition, the acting is excellent." Mac Verstandig  rec.arts.movies.reviews
Be honest with yourself, did you wonder if the last line was sarcastic? I read the acting praise and LOLed.  Actually I didn't.  I LOL.  I didn't Laugh Out Louded.
"The Empire strikes out." Washington Post Rita Kempley
"Let the killjoys squawk. Lucas has proved he has the Naboos to pull it off again. And again. And again." USA Today Susan Wloszczyna
Speaking as a life-long Star Wars fan, I can say with certainty that George Lucas is not the Energizer Bunny of grabbing life by the Naboos.  For geeks everywhere, that's The Vow (Rotten Tomatoes – Metacritic).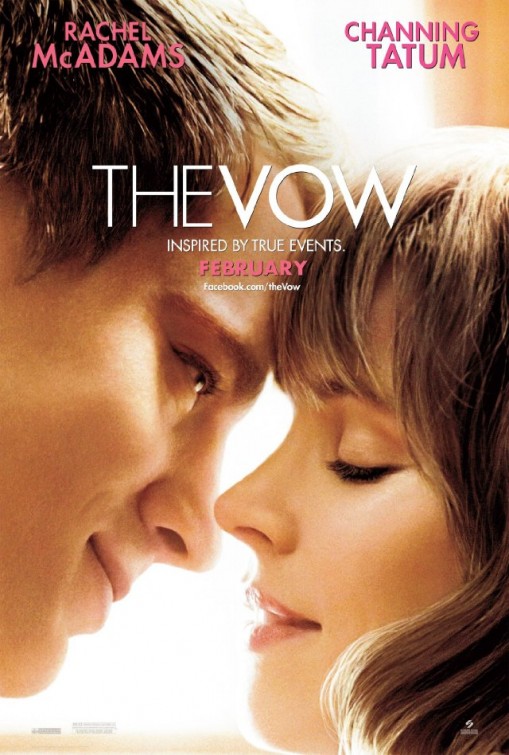 "The Vow proves that love can't conquer bad writing." Boxoffice Magazine James Rocchi
–
Love conquers most?
–
"While The Vow will give heart palpitations to fans of its charming co-stars Rachel McAdams and Channing Tatum, this amnesia-themed romance is the kind of featherweight fare that is enjoyed in the moment and forgotten soon after the end credits roll." The Globe and Mail (Toronto) Jennie Punter
–
Someone call Jules Verne's patent attorney; this movie copied his mind-wipe technology.
–
"A quietly moving romantic drama, The Vow overcomes the "romantic weepy" stigma placed on it with its well acted tale of love gained, love lost and the evolution of personality." Matthew Pejkovic Matt's Movie Reviews
"So it turns out that perhaps the most awesome thing ever to happen to sappy… romantic flicks is brain damage. It makes sense! These movies are already brain-dead 95 percent of time anyway…" MaryAnn Johanson Flick Filosopher
If brain damage is good for romance, don't tell the true believers.  Come Valentine's Day, they'll be looking for a Safe House (Rotten Tomatoes – Metacritic)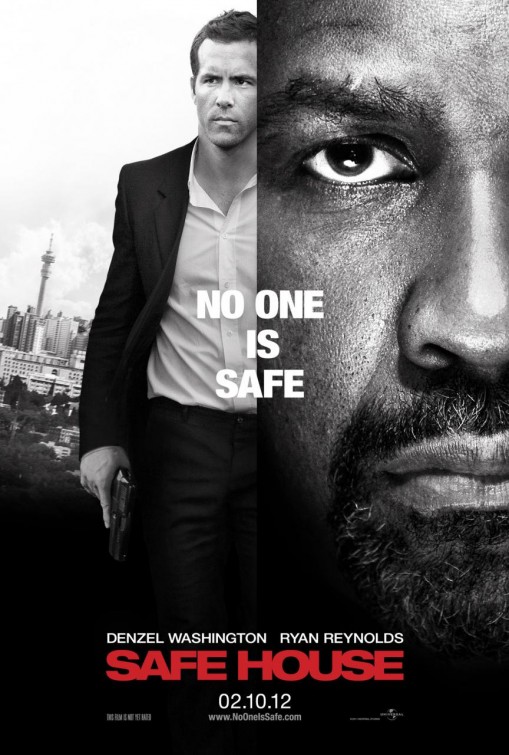 "Safe House may strike you as a brilliant movie, provided you've seen fewer than, say, 10 spy thrillers." New York Post Kyle Smith
It's amazing if you haven't seen the movies it copies.  If you have?
"Safe House does altogether too good a job establishing Washington as a seemingly unbeatable adversary: He brings so much gravity to his role that Reynolds seems hopelessly overmatched." The A.V. Club Nathan Rabin
"Crash. Kick. Stab. Punch. Talk (briefly). Smash. Chase. Screech. Shoot. Mumble. That's the wearying pattern of Safe House. Had "think" been an action verb, the movie might have risen above the knee-jerk excitement of the second-tier, "Bourne"-style spy thriller. But it never does." Charlotte Observer Lawrence Toppman
–
Think is an action verb.  I think.
–
"A "February" script with a "December" cast, this predictable thriller still manages to get the pulse to race once in a while." Joanna Langfield The Movie Minute