The Spider Knight Age
on
July 23, 2012
at
7:13 pm
Three franchises at various developmental stages fall under our macroscope this week, including a lumbering cash cow/mammoth, an excitable upstart/restart, and a grand finale (until the reboot). Together they would constitute a mini-milestone if they fell on the same weekend, but instead, this directionless hodgepodge is reminiscent of an Ice Age: Continental Drift (Rotten Tomatoes – Metacritic).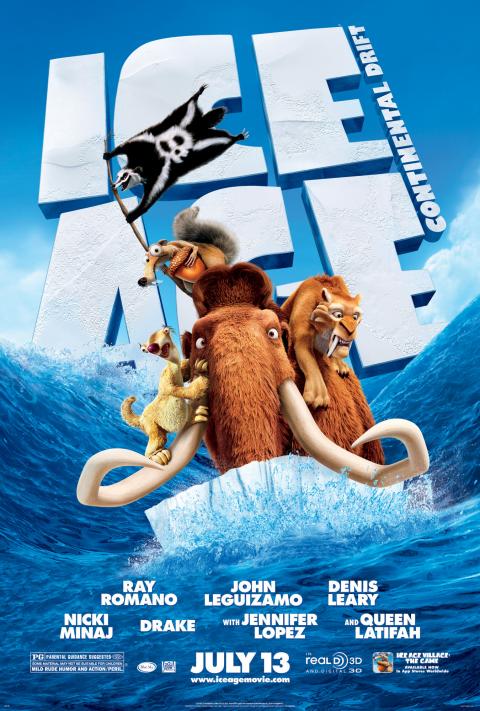 "Watching this film was a cheerless exercise for me. The characters are manic and idiotic, the dialogue is rat-a-tat chatter, the action is entirely at the service of the 3-D, and the movie depends on bright colors, lots of noise and a few songs in between the whiplash moments." Chicago Sun-Times Roger Ebert
Watching the movie was a 'cheerless exercise,' but isn't most exercise cheerless?
"If you are of an age to care enough about movies that you read movie reviews, you are not the film's target audience." Tim Brayton Antagony & Ecstasy
Uh oh.
"Something has surely gone wrong when there is not a single moment in Ice Age: Continental Drift that equals the four-minute "Simpsons" short that precedes it." New York Daily News Elizabeth Weitzman
"Weighed down with daft new characters and an overstretched story, the prehistoric saga is looking a bit old. On the other hand, it still has Scrat –which is all any movie really needs…" Total Film Paul Bradshaw
Another sign of something gone wrong: a mute rat cameo gets the only laughs.
"Another franchise lives on without nearly enough public clamoring for its retirement." Matt Pais  RedEye
Be careful what you wish for. Sometimes retiring a franchise frees it up to be rebooted, as evidenced by The Amazing Spider Man (Rotten Tomatoes – Metacritic).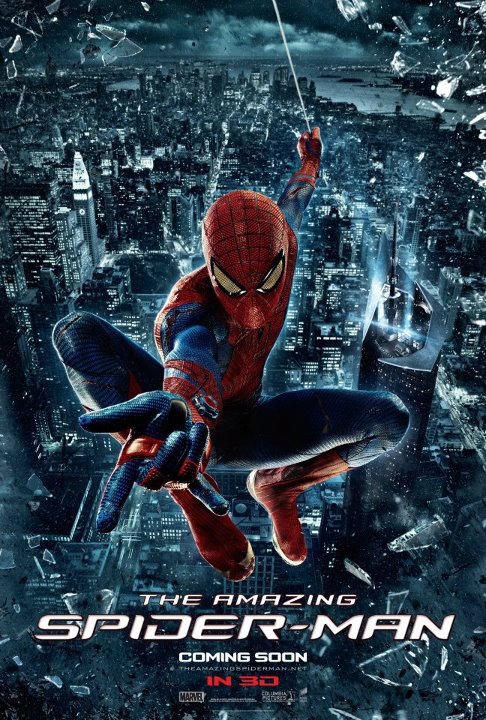 "Even though the new film comes up short compared to Raimi's work, it still hits the mark." Jeffrey M. Anderson San Francisco Examiner
Can a movie both hit and miss the mark if it aimed at the bulls-eye?
"No, you don't need it. You didn't ask for it. But here it is. You could do worse this summer. Way worse." Dave White Movies.com
Somebody asked for it. They got it. Here it is. It's not bad, just unwanted. 

"Garfield does a witty impersonation of a teenager, complete with bad posture, mood swings and random over-application of sarcasm." Margot Harrison Seven Days
"I've saved the best for last: The love interest played by that throaty redheaded (here blonde) darling Emma Stone, whose blue eyes radiate so much intelligence that any actor on whom she trains them in adoration becomes an instant movie star." New York Magazine (Vulture) David Edelstein
With hypno-eyes and a killer smile, Gwen Stacy could be the villain in the sequel.
"There's nothing inherently wrong with The Amazing Spider-Man, but in the immortal words of Yogi Berra, it's déjà vu all over again." Leonard Maltin Leonard Maltin's Picks
Yogi Berra also said "I always thought that record would stand until it was broken," which is likely to be the case in terms of money and critical acclaim for whatever Bat-franchise follows The Dark Knight Rises (Rotten Tomatoes – Metacritic).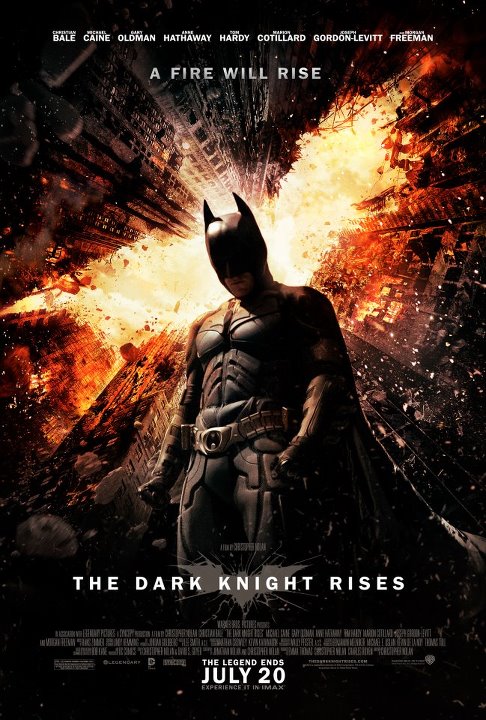 "Spoiler alert: "The Dark Knight Rises" will earn a billion dollars, be the subject of more master's theses than "Citizen Kane" and win the Academy Award for best picture." Joe Williams St. Louis Post-Dispatch
Hype Alert!
"The Dark Knight Rises isn't just a stunning piece of summer escapism, it's an urgent — and ultimately cool — plea for personal responsibility in a world where liberty lies in chains." Katherine Monk Vancouver Sun
Manifestos don't need to be written down to be heard.
"Dark Knight channeled the nervous energy of a larger cultural movement. Rises swaggers as though it is the larger movement. Whether or not that's a good thing depends on how highly you rank being a Batman fan among your life goals." Eric Henderson WCCO.com
"It will be hard for any future version of Batman, or any superhero movie for that matter, to fully escape the shadow cast by these three films. All that's left to do is stand and applaud." Mathew DeKinder St. Louis Post-Dispatch
Stand, applaud, then see it again so it can earn a billion dollars.
"The "Dark Knight Rises" title applies equally to both hero and villain in this story. This is like a chess game where all the pieces are black." Nell Minow Beliefnet