The Woolies – Top films of 2013
on
January 9, 2014
at
12:10 pm
Now that 2013 is past and 2014 is present, it's reflection time on the best and worst films of the previous year. A few considerations, I didn't see everything, there are several films I still want to see, and I divided the films into categories that gave the best stuff a chance to win. Sure, it sounds like a rigged game, but when I'm the only one voting, who cares? I'm not a believer in crowning 'the best of the year.'  The distance between the best and second best drama is shorter than the distance between best drama and best comedy. Hence, the categories shape the winners and there are a few 2013 films that deserve the only award I can give – a Woolie. Here are your ranked winners in their respective categories.
Best Drama – 12 Years A Slave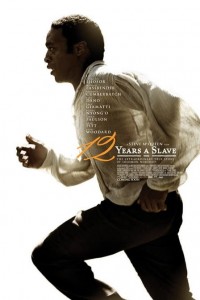 A great drama stirs something deep within my emotional core and prioritizes emotional highs and lows. With those criteria, nothing landed a more devastating emotional blow than 12 Years A Slave. Films about slavery tend to focus on the 'good whites' rather than the slaves, which distorts the atrocities with narrative misdirection. Made with a subtle hand, incredible acting, and a firm historical grounding, 12 Years A Slave is the most effective, powerful, and important drama of the year.
1 12 Years A Slave
2 Wolf Of Wall Street
3 Mud
4 Much Ado About Nothing
5 American Hustle
6 The Great Gatsby
Best Science Fiction – Gravity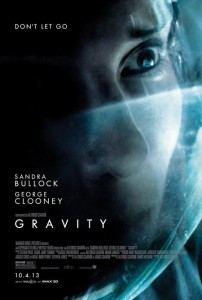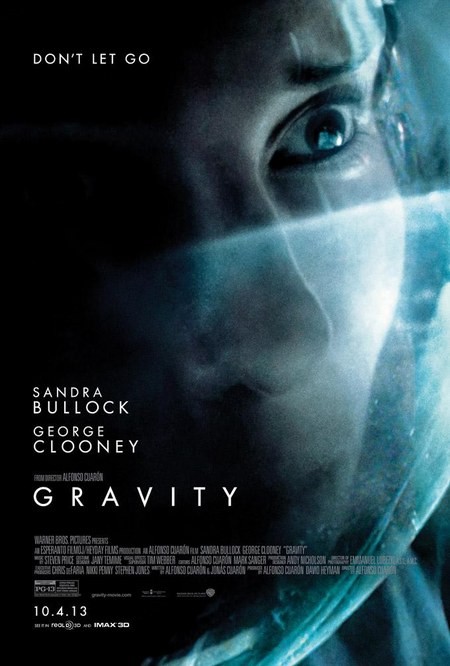 If you haven't seen it yet, I am sorry. It's nearly out of most theaters and we'll have to wait until Oscar season for a rerelease (hopefully in IMAX). If you did see it – wasn't it amazing? I've always loved space movies, but I've never been transported there as effectively as in Gravity. The film is the closest I may ever get to space, and what a ride it was. History will remember Gravity, for its near-perfect science, for its technical achievements, and for the powerful thrill and affirmation of humanity it provides.
1 Gravity
2 The World's End
3 Hunger Games: Catching Fire
4 Pacific Rim
5 Star Trek Into Darkness
6 Ender's Game
7 Oblivion
8 Elysium
Best Fantasy or Historical – Rush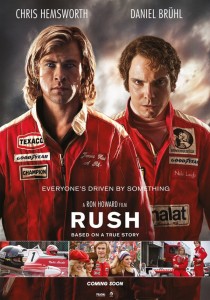 Consider a movie like Saving Mr. Banks. It's not funny enough to be a comedy, not dramatic enough to beat any dramas, but it can compete in a category for stories we tell about the past, regardless of whether the fantasy is imaginary or adjusted history. With that preamble in mind, the best of the fantasy/historical category is Rush. Competition between Formula 1 racers is a great slice of entertainment, with much of the truth in tact. Whereas, movies that are adaptations of literary works deserve the same attention. However, both of this year's entries were disappointing and over-stuffed (Hobbit: Desolation of Smaug & Oz The Great and Powerful). Bleh, moving on.
1 Rush
2 Saving Mr. Banks
Best Horror – The Conjuring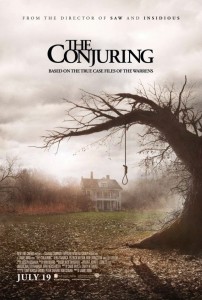 This wasn't a strong year for horrors and thrillers. World War Z is more horror than action and it's one of the most embarrassingly unrelated adaptations of all time. Evil Dead was a darker reboot, but not a better movie. A great horror film shocks you with images and ideas that haunt and the only film that meets the criteria is The Conjuring. There are some fantastic scares, but the chills were more lasting. I hope the inevitable sequels are too horrible that they erase the strength of this film.
1 Conjuring
2 World War Z
3 Evil Dead
4 John Dies At The End
Best Animated – no winner
I saw Monster's University and Despicable Me 2, but I'm convinced The Croods and Frozen were better, even though I didn't see them. So, I award no Woolie this year. Instead, I award two retroactive Woolies to Tangled and How To Train Your Dragon, which came out in 2010. Congrats!
Best Comedy – tie – The Wolf Of Wall Street and The Way Way Back
There may be no more difficult genre to nail down than a comedy. Comedy can be truth told sideways, or the pleasant shock of surprise pratfalls, or a dramatic tale with characters you love so much you laugh when they do. Two of this year's films caused uncontrollable smiling intermixed with laughter. The Way Way Back is the best version of the 'summer adventure' story I've seen, with a tight script and great supporting character/actors (Sam Rockwell, Steve Carrell, Alison Janney, Toni Collette). It is a classic that just needs some time to ripen. The same can be said of The Wolf of Wall Street, though it is a different kind of comedy. This is a wild film about excess, which can be both difficult to take and terrifically thrilling. As for acting? DiCaprio at the country club. If you've seen the movie, you know the scene. I don't think I laughed harder at any moment this year. Both of this year's winners were dramedies, and their success is largely due to their actors (DiCaprio, Rockwell), their earnest approach to comedy, and their brand of sideways truth.
1&2 The Way Way Back & The Wolf Of Wall Street
3 This Is The End
4 Warm Bodies
5 Anchorman 2
6 The Heat
7 Spring Breakers
Best Action – The World's End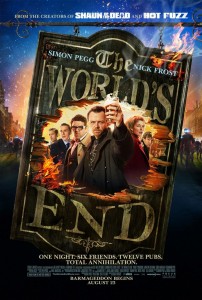 I tend to see a lot of action films. Not sure what that says about me, but I've seen enough this year to consider it the most competitive category. I don't mean to say there are a lot of great action films. There aren't. It was a weak year for action, but while I enjoyed the parade of sequels (Fast And Furious 6, Star Trek Into Darkness, Iron Man 3), none of them thrilled me. Only two action films provided true thrills this year. The first was Pacific Rim, which was ridiculous with just enough crazy to be entertaining. But one action movie was a joy to watch, especially with a beer. The World's End is a satisfying mix of comedy, science fiction, and action, with inventive fight choreography and a fantastic story. I walked out of the theater ready to take on the world and few action films can claim that distinction.
1 The World's End
2 Pacific Rim
3 Fast And Furious 6
4 Star Trek Into Darkness
5 Iron Man 3
6 Thor The Dark World
7 Man Of Steel
8 The Lone Ranger
Worst of 2013?
Where was G.I. Retaliation, Kick-Ass 2, or any of the other 100+ movies that came out this year? I briefly considered doing a worst list for each genre, but I can't evaluate the worst films the same as the best. They're different animals. I admit, given two bad movies, I often enjoy the worst one more. At the edge of 'so bad it's good' there is a point where the worst films wrap around towards the best. Whereas, a truly bad film fails to live up to its genre and frustrates as much as it disappoints. I felt that way about the following films: Oz the Great and Powerful, Hobbit: Desolation of Smaug, Kick Ass 2, The Wolverine, and Elysium. If you don't agree, awesome! I love talking about movies, especially when we disagree. Let me know in the comments where I was wrong.