True Fockers Travel Little
on
December 24, 2010
at
10:16 am
I'm travelling, fighting a cold, and working on a borrowed computer for this Christmas roundup.  And in the spirit of this non-hum-buggy holiday, I hope your family focuses on the happy and nobody fills your stocking with
True Grit
(
Rotten Tomatoes
–
Metacritic
).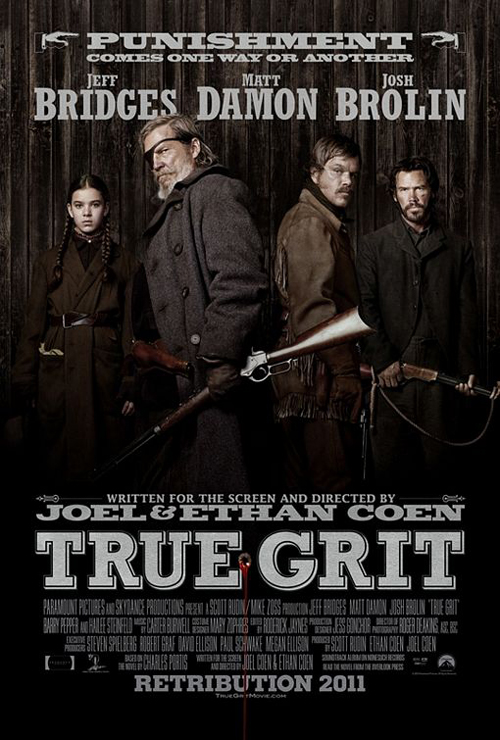 "No doubt many will favorably compare 'True Grit' to 'No Country for Old Men' (2007) and rightfully so…I see no reason why someone like Sarah Palin would not love this film." John Esther UR Chicago Magazine
Is it a compliment to say Republicans will love it?
"The Dude trumps the Duke in Grit-ier Remake." Charles Koplinski Illinois Times

Nice work dude.  Do you think another Oscar will help tie the room together?
"Seemingly simple and straightforward upon first glance, the handsome period Western blossoms considerably into a profound nostalgic experience." Jen Yamato Movies.com
"A rousing adventure that's also sneakily comic, with humor that rises from the sharply drawn characters and the dialogue they spout. And how wonderfully they spout!" Matt Soergel Florida Times-Union
Speaking of sprouting, this Christmas welcomes some Little Fockers (Rotten Tomatoes – Metacritic).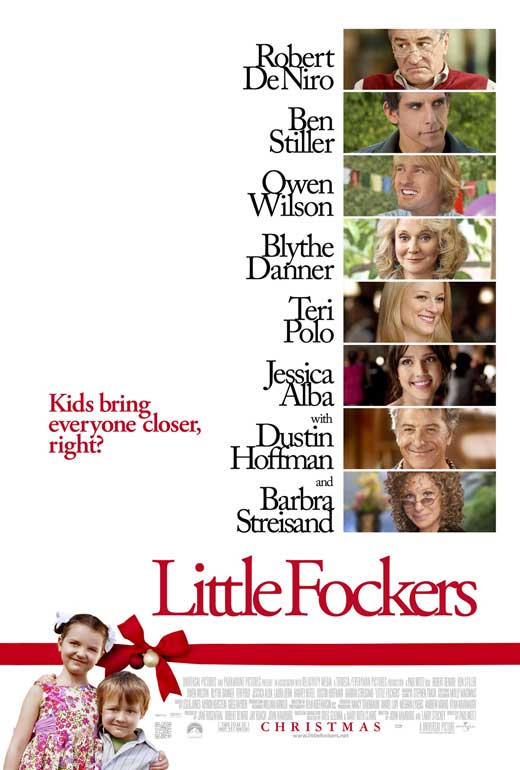 "Is it rude to retitle this "Beating a Dead Focker"?" James Verniere Boston Herald

If that's the road we're going down, why not "Die Mother Focker Die!"
"The direction and writing are phoned in, and probably the art direction and location catering too. The whole film is on some sort of conference call." Peter Bradshaw Guardian [UK]
"Tedious, asinine, jejune and so painfully unfunny that it will make your eyes and ears bleed." Avi Offer NYC Movie Guru

It sounds like this movie will Focking kill you.
"If no one kills themselves while watching 'Little Fockers' this weekend, it will be a Christmas miracle." Peter Hall Hollywood.com

Or make you want to kill yourself.  If you're facing the choice of seeing this movie and killing yourself, please pack a bag and follow a giant on Gulliver's Travels (Rotten Tomatoes – Metacritic).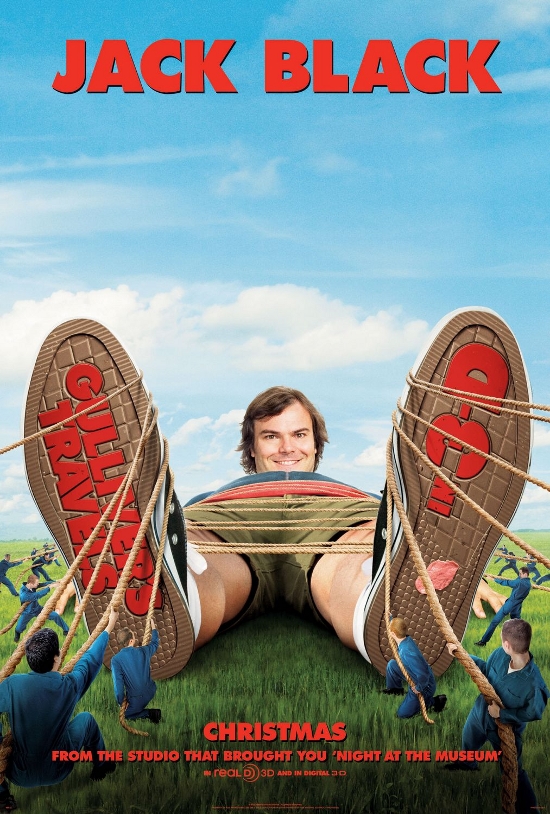 "Like a health warning on a packet of cigarettes, the words Jack Black on a movie poster have become synonymous with life-threatening unfunniness." David Edwards Daily Mirror [UK]
Someone should tell Jack Black he's got comedy cancer.
"Some films are phoned in. The staggeringly awful "Gulliver's Travels" was texted." Colin Covert Minneapolis Star Tribune
In the 'phone it in' metaphor, is a text worse than a conference call?
"Gulliver's Travels" is one of those movies that falls between complete disaster and loads of fun. Mild amusement is probably about right." Betsy Sharkey Los Angeles Times
"The verdict on Jack Black's mock-rock take on Gulliver's Travels? Not too Swift." Linda Barnard Toronto Star

Very punny.
"A murderously unfunny rethink of the groundbreaking literary satire." Steven Rea Philadelphia Inquirer