We Need To Talk About Contraband Lady Noise
on
January 13, 2012
at
4:55 pm
Do we have to?  It might be contraband for a reason.  In prison, things are off limits because they're too dangerous (i.e. guns/drugs) or too fun (i.e. drugs/sex).  Now that some prisons deny convicts the right to masturbate, we're left to wonder if the contraband lady noise is Joyful Noise (Rotten Tomatoes – Metacritic).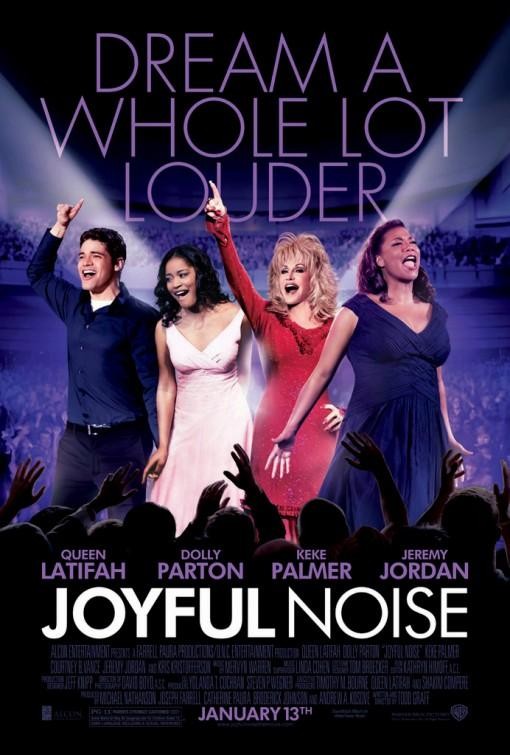 "Joyful Noise certainly has its demographics covered." Slant Magazine R. Kurt Osenlund
Add it to the list of things borrowed from Glee.
"The film feels about as genuine and spontaneous as its evident lip-synching." Austin Chronicle Marjorie Baumgarten
"The movie's all right, if you can take its rampant artificiality – and I'm not even talking about Parton's face yet." Chicago Tribune Michael Phillips
"Grousing aside, this is a disarmingly sweet movie, enjoyable to the hilt, with music that really stomps." New York Observer Rex Reed
Is that what happened to her face?
"More stupid movies should leave you with such a blissfully stupid smile." Time Out New York Keith Uhlich
The upside of stupidity is blissful ignorance.  Forget I said that.  Some ideas are dangerous, like suggesting that being a mudblood is better than being a muggle.  For panicky people and Potterheads, some ideas are Contraband (Rotten Tomatoes – Metacritic).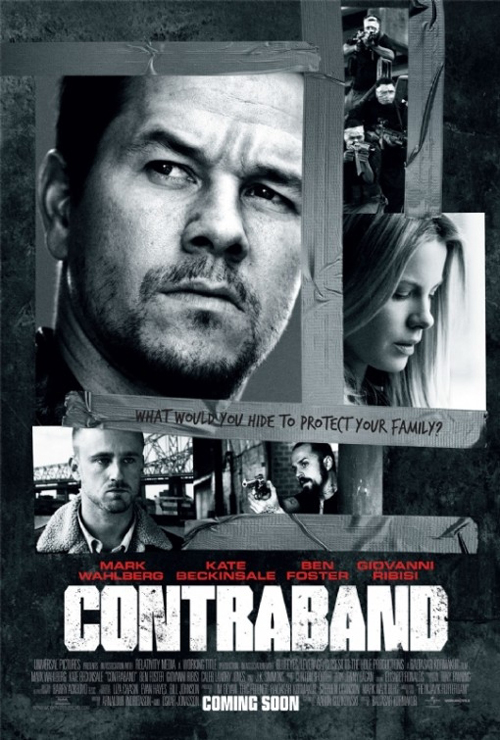 "If ever there were a typical January movie, it's Contraband, a film so dreary (and downright distasteful) that no studio would think of releasing it in December, when all eyes are focused on quality." Leonard Maltin Leonard Maltin's Picks
Take notice fellow sheep.  We have entered January (a.k.a. the Valley of Low Expectations).  I will guide you, even though there is only one path.
"This solid if disposable genre exercise maintains a hard-driving line of action and a commitment to one-damned-thing-after-another storytelling that carries it past any number of narrative speedbumps and preposterous detours." Variety Justin Chang
Sentences-comprised-of-one-multi-hyphenated-word-are-also-one-damned-thing-after-another.
"Wahlberg has the presence, the glower and the laconic line readings to guide us through a mess of pain, painlessly." Chicago Tribune Michael Phillips
"What we're left with is a movie that is about as nourishing as the Junior Mints and nachos available at the theater snack bar. But, then, many a Friday night dinner has been made of far less." New Orleans Times-Picayune Mike Scott
The movie equivalent of a couch potato is a theater tot.
"A big comedown from "The Fighter," Contraband finds Wahlberg in default mode: With his Popeye biceps and broody stares, the actor can do a character like Chris without even thinking about it – and that's what he does here." Philadelphia Inquirer Steven Rea
A fighter like Popeye should consider dating someone other than Olive Oyl.  No offense Olive, but the man with spinach muscles needs The Iron Lady (Rotten Tomatoes – Metacritic).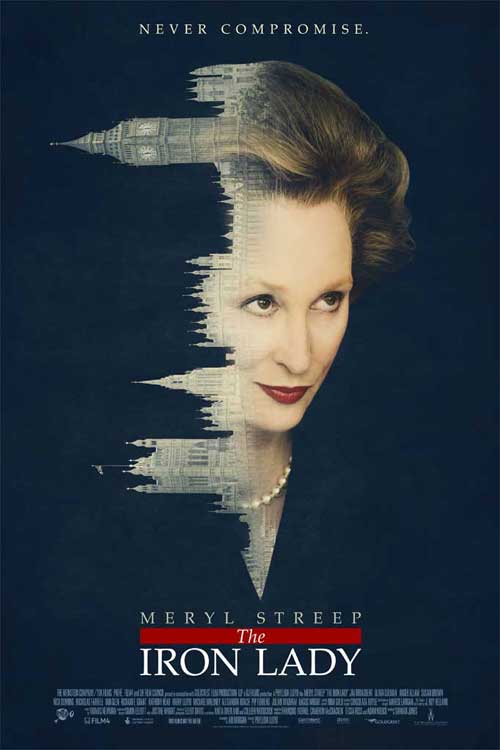 "Fuzzy-headed biopic, which glosses over the former British prime minister's politics in favor of a glib, breakneck whirl around her career and marriage." Leslie Felperin Variety
A movie about a politician that doesn't focus on politics is like Rocky without boxing.
"There's no disputing Streep's brilliance, which this time feels more calculated than usual, in a movie demanding only an impersonation." St. Petersburg Times Steve Persall
"The Iron Lady is, to put it kindly, a shambles." SlateDana Stevens
That comment is, to put it "kindly," an insult.
"This iron lady of cinema deserves better." Time Out New York Keith Uhlich
After being nominated for over 100 acting awards, Meryl is trump in the Kevin Bacon game.  She's worked with so many people, perhaps we should call it the Meryl Streep game.  In the meantime, We Need To Talk About Kevin (Rotten Tomatoes – Metacritic).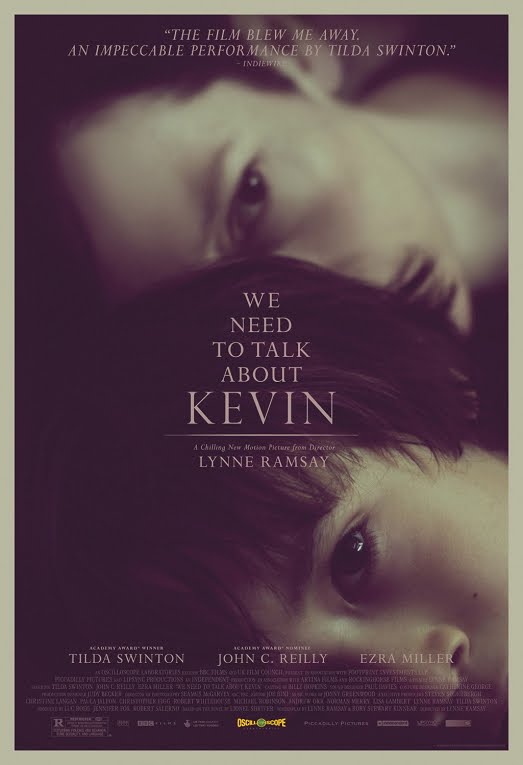 "A meditation on the pain suffered by a mother when her child turns out to be a monster, We Need to Talk about Kevin is the perfect tonic for holiday cheer." ReelViews James Berardinelli
If you need a belated x-mas present for Ebenezer Scrooge, this movie = humbug hootch.
"Ramsey's film has its own strengths. We Need To Talk About Kevin doesn't just bring you to the outskirts of a parent's worst nightmare; this fever dream of guilt and loss takes you straight inside." Time Mary Pols
It's a dream inside a nightmare.  That's like stuffing a hamburger with a hotdog.
"Ms. Ramsay, with ruthless ingenuity, creates a deeper dread and a more acute feeling of anticipation by allowing us to think we know what is coming and then shocking us with the extent of our ignorance." The New York Times A.O. Scott 
"It's a gripping, grueling movie, but is it one most American parents will want to watch? Probably not, and I can't blame them. But is it one many American parents should see? Absolutely." Stephen Whitty Newark Star-Ledger
Is the reviewer implying that only American parents will raise evil children?  I hope not.  Does the review (mis)use rhetorical questions?  Absolutely.
"What it does do, with stomach-freezing efficacy, is to swim around inside the pain of a parent whose child is a monster." Rob Gonsalves eFilmCritic.com
"Offers plenty of questions about its well disguised, bleak core subject matter. And, in a welcome change, food for thought instead of easy answers." Graham Young Birmingham Mail