Wild Monster Saw Welcome Target
on
October 29, 2010
at
3:01 pm
Given that it's Halloween weekend, a discussion of monsters on the prowl seems justified.  While a target that appears welcoming to wild monsters might be infused with innocence or wallowing in weakness, some welcoming targets might be too good to be true.  For example, if a 2D image of some helpless prey looked realistic enough, perhaps the monster Saw 3D (Rotten Tomatoes – Metacritic).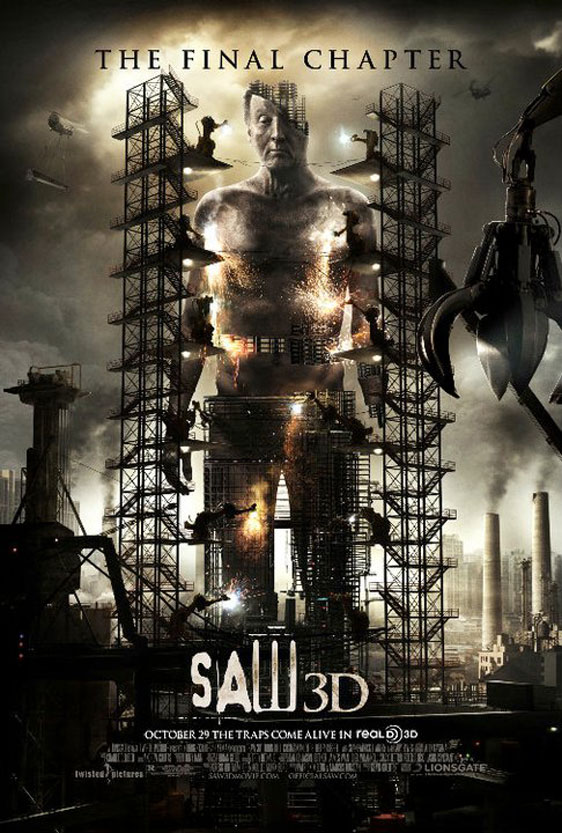 "Incomprehensible story, cheesy dialogue, poor execution, cheap production value – Saw 3D hits for the cycle of bad filmmaking." Jen Yamato Movies.com
With a record like that, this series could be the inaugural member of the Hall of Lame.
"Um, lack of multi-dimensional flying body parts wasn't this series' problem." Matt Pais Metromix.com
Um, the series only has one problem?
"I passed on the special Saw 3D glasses. That was my first mistake. Maybe the special Saw 3D glasses filtered out the suckiness." Willie Waffle WaffleMovies.com
"It's all bunk and has been for years." Orlando Sentinel Roger Moore
After this installment, I hope they put this bunk to bed.
"The central storyline is starting to feel really played out, but there's a palpable sense of actual fun to this alleged final film." Luke Y. Thompson E! Online
Given the history of this franchise, I didn't think actual fun was hypothetically possible.  It's the same way I feel about the existence of Monsters (Rotten Tomatoes – Metacritic).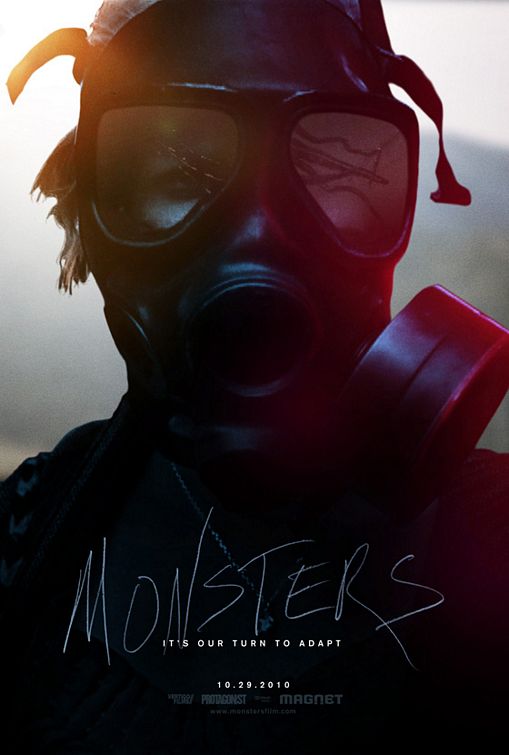 "One of the top cinematic achievements so far this century. That is not to say it is necessarily a great film, only that, for what was achieved on a reported budget of less than $100,000, it is very nearly mind-blowing." Dustin Putman DustinPutman.com
You started with 'achievement of the century,' then infused your justification with qualifications.  Perhaps you should sort of temper your praise with more second guessing.  Maybe.
"Allegories don't come much more leaden than Monsters, a transparent fusion of Cloverfield and District 9 that posits its alien-invasion tale as a parable about illegal immigration." Nick Schager Slant Magazine
"A dialed down approach to the otherwise apoplectic action film that easily wins over those tired out by the continuing Michael Bay-ing of the genre." Bill Gibron PopMatters
Without Michael Bay's shameless exploitation of women, technology, and pyro-technicians, what are we supposed to root for?
"The couple at the heart of Monsters is so insufferable you'll be cheering on the aliens." Christian Toto What Would Toto Watch?
Well, the title isn't "young couple" after all.
"Creativity always trumps cash, and nowhere is that more evident than here." Chris Bumbray JoBlo's Movie Emporium
As long as we're celebrating zany hair styles, here's a blast from the past.
I wonder if Pat Riley ever considered dressing up as an younger version of himself for Halloween.  If he did it, I'd throw on a costume, grab a bag for candy, and look for the sign that says: Welcome to the Rileys (Rotten Tomatoes – Metacritic).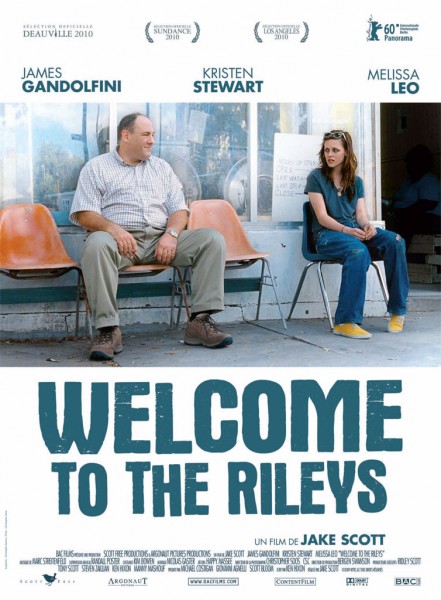 "Welcome to the Rileys has some similarities to The Blind Side, as both films explore a similar scenario, but Welcome to the Rileys is more complex, less conservative, less offensive and an overall far superior film." Thomas Caldwell Cinema Autopsy
It's the Blind Side with a stripper?  You're right, that is more complex and less conservative.
"Rileys has been casually dubbed "Kristen Stewart's stripper movie," but the handle doesn't stick: Stewart may wear skimpy clothes and grind once or twice from the neck down, but from the neck up she's all hollow, bruised eyes, twisted little mouth, and classic, coltish K-Stew rebellion." Entertainment Weekly Lisa Schwarzbaum
Since the title requires explanation, and "Kristen Stewart's stripper movie" isn't sticky enough, let's just be happy they didn't call it The Grind Side.
"Stewart gives the kind of raw performance those of us who'd practically fallen asleep during her comatose Twilight line readings forgot she was capable of." Luke Y. Thompson E! Online
Usually K Stew puts you in a coma, but this time you stayed awake.
"If Welcome to the Rileys were a thicker-skinned movie — if it were the movie it thinks it is — so much of the outcome wouldn't be telegraphed the minute you read the premise." Joe Neumaier New York Daily News
Since 'telegraphing an outcome' means 'to see it coming,' shouldn't such predictive powers be associated with a newer technology?  Perhaps one day, foretold endings will be twittered.  #twitjoke.
"You just wonder what Jake Scott, the director son of Ridley Scott, and Ken Hixon, the confused and inconsistent screenwriter, were smoking. Whatever it is, I'll have what they're having." Rex Reed New York Observer
If you're aiming to recreate a stranger's hazy head space, do some research.  If you just start smoking things randomly you're trying to hit a Wild Target (Rotten Tomatoes – Metacritic).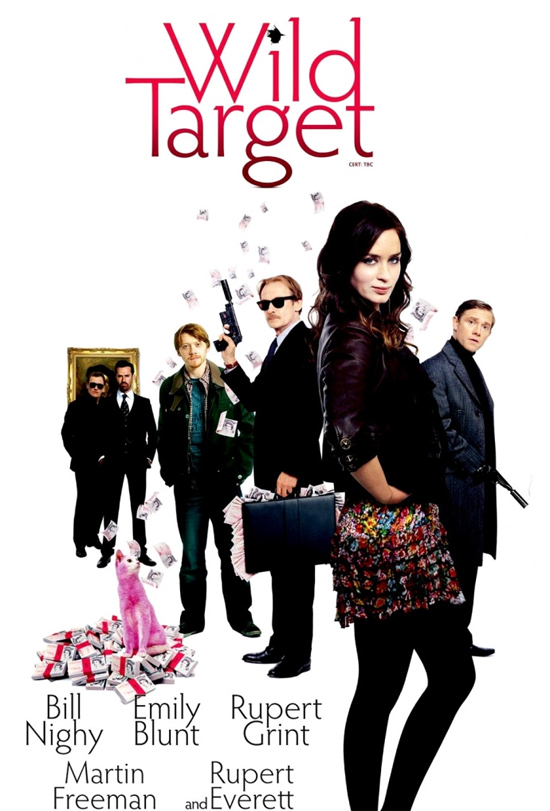 "The action hits a dead end and the laughs dry up, but it's the budding romance between the young free spirit and the crotchety old triggerman that really kills it." Stella Papamichael Radio Times
So, the film assassinates itself?
"When Wild Target works it's a lot of fun. There's some decent comic chemistry between the three leads – and this is Grint's first film since Harry Potter 3 that didn't make me want to lob him out the window." Robbie Collin News of the World

Hooray for the delay of Ronald Weasley's defenestration.
"Wild Target neatly and boringly makes a surrogate family out of its ill-matched trio of caricatures, and its epilogue of domesticity is enough to make you reach for your revolver." Bill Weber Slant Magazine
"Director Jonathan Lynn already made one assassin comedy … Consider this the lazy encore no one asked for." Geoff Berkshire Metromix.com
To keep an artist from making an unwanted return to the stage, audiences should chant "No More, No More!"  And in case you're feeling that way about this roundup…

"Wild Target is the kind of movie that actually uses that angry-cat-yowl sound. That is the kind of movie that Wild Target is." Dan Kois Village Voice