Wimp Punching Rules Suck
on
March 25, 2011
at
1:56 pm
Pacifist-thumping laws blow because intelligence shouldn't be a target for spite.  Put another way:  "Be nice to nerds.  Chances are you'll end up working for one" Bill Gates.  And when the day comes that the bully becomes the bitch, the only trick left for the wimp hater may be a Sucker Punch (Rotten Tomatoes – Metacritic).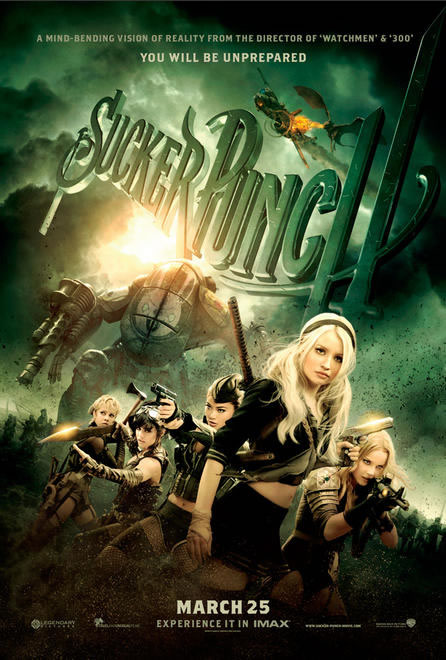 "Sucker Punch is One Flew Over the Cuckoo's Nest on acid, a glorious disaster, a mind-bogglingly messy, perversely gorgeous piece of hyperstylized filmmaking that chills the blood one moment and thrills it the next." Brandon Fibbs BrandonFibbs.com
It would be a perverse disaster to put any character from One Flew Over the Cuckoo's Nest on acid.
"Like his porcelain heroine, anyone who willingly spends $13 for a ticket to this smut is willfully lobotomizing themselves." Leslie Stonebraker New York Press
"A movie that doesn't need an audience–just a box of tissues and some lotion. That anxiety you get is the dawning realization that the movie kind of wants to be by itself." Walter Chaw Film Freak Central
There isn't a protocol for a movie wanting privacy; perhaps a sock on the popcorn machine?
"Sucker Punch promises cake and when you show up, it's fruitcake, and you're like, "What the **** is this ****?" Because nobody likes fruitcake!" Ed Gonzalez House Next Door
If nobody likes fruitcake, we should just refer to it as ****!
"How could a movie with giant samurai, interplanetary robots, undead WWI soldiers, dragons and 5 half-naked beauties be bad? Well, funny you asked." Jordan Hoffman UGO
Any film that promises so many competing genres might as well include A Diary Of A Wimpy Kid 2 (Rotten Tomatoes – Metacritic).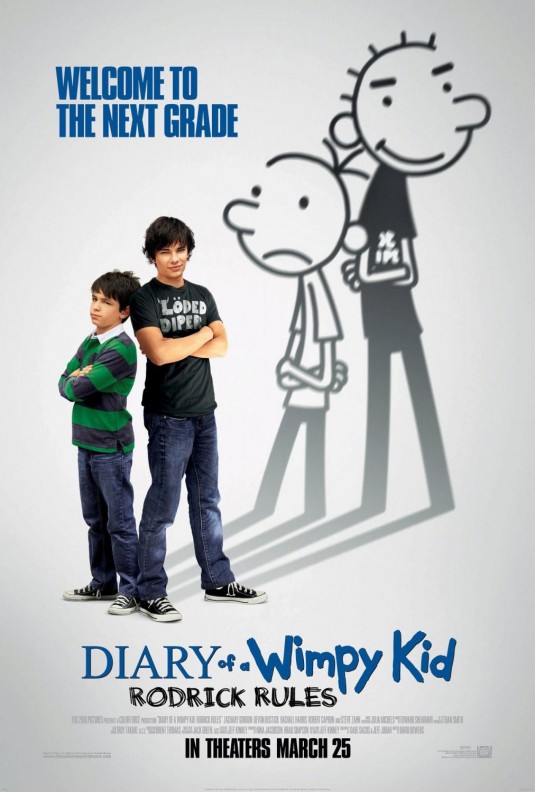 "I didn't laugh much, nor did my 10-year-old companions, but nobody had their soul crushed by the experience. This is the film industry's Hippocratic oath: First, crush no souls." Michael Phillips Chicago Tribune
Second, avoid too many rules, because Hollywood loves to break them.
"A somewhat witty kids movie falls victim to sequelitis." Kirk Honeycutt Hollywood Reporter
Is there a surgery that can cure it?  A sequelectomy?
"Even the gags we've all seen before are handled so deftly you almost forget how ancient they are." Movieline Stephanie Zacharek
"You can't fault the filmmakers for reshaping a diary into a cohesive film. You can however, fault them for taking one of the great antiheroes in preteen literature and turning him into, well, an even wimpier kid." Washington Post Michael O'Sullivan
Does that mean he'll be the wimpiest kid by the end of the trilogy?
"Emphasizes the psychopathic torment to a shrill degree, leaving me to wonder why Greg doesn't simply beat his fiendish brother to death with a pillowcase filled with soda cans." Brian Orndorf BrianOrndorf.com