Wonderful Cat-Elephant Family Sold
on
April 22, 2011
at
12:55 pm
Oh the elusive Cat-Elephant: half clumsy, half sly; part tiny, part huge – does it pounce between branches or stomp out craters?  Does it drink from a bowl or a pond?  Without knowing the H20 requirements of mythical feline pachyderms, there may not be enough Water For Elephants (Rotten Tomatoes – Metacritic).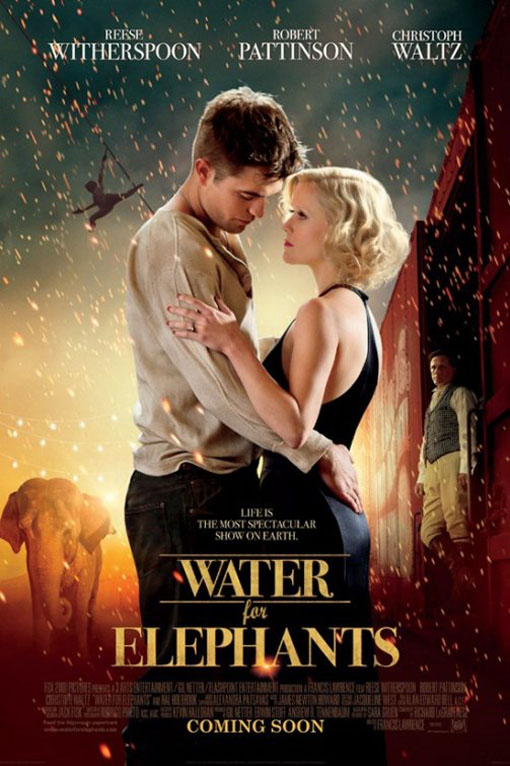 "'Water for Elephants' is a circus tale, full of drunks, tossed-off circus wisdom and forlorn animals, including a beautiful elephant." Mick LaSalle San Francisco Chronicle
Perhaps a more appropriate title would have been: Booze For Attractive Circus Elephants.
"[Witherspoon and Pattinson] are game, but the pulse between them approaches Dracula's resting heart rate." Peter Howell Toronto Star
If vampires have no pulse, their heart can never race, which means they can't get excited – therefore a lustful vampire is an oxymoron.  Sorry Twi-hards.
"Is it damning praise to declare this adaptation a good old fashioned movie? Because director Francis Lawrence's version of the popular novel is good. And yes, it is old fashioned. And appropriately so." Joanna Langfield The Movie Minute
"Short-circuits the novel's quirky charms and period atmosphere by its squeamish attitude toward gritty circus life and smothers the drama under James Newton Howard's insufferable wall-to-wall musical soup." Stephen Holden New York Times
Do you consume musical soup with your mouth or ears?
"The screen adaptation of a bestselling novel that is both a magical carpet ride about circuses and a parable about loving and learning from animals." Frederic and Mary Ann Brussat Spirituality and Practice
Did I read that right?  Animals can teach people how to ride magic carpets?  Perhaps I'm confused by yet another chapter of the critically lampooned, but commercially viable franchise known as Tyler Perry's Madea's Big Happy Family (Rotten Tomatoes – Metacritic).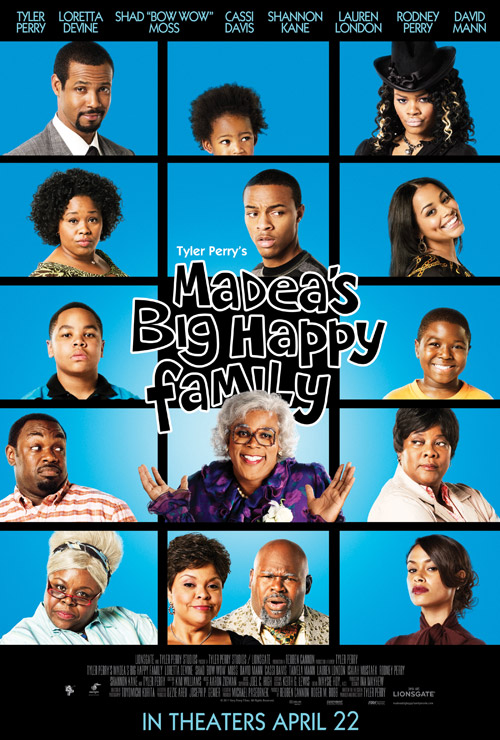 "Artistic growth is nothing compared to pleasing his built-in audience with the same sap and slapstick they've paid for nine times before." Katey Rich CinemaBlend.com
At the time of writing, that was the only review available.  The product doesn't change, but it's sold as new.  It may not be a good movie, but Tyler Perry has figured out how to make The Greatest Movie Ever Sold (Rotten Tomatoes – Metacritic).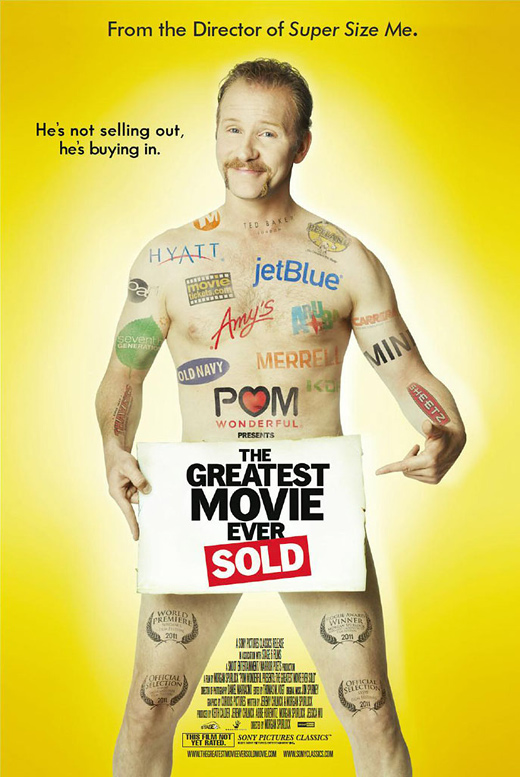 "Superbly entertaining, an irreverent and sardonic look at business of product placement and how completely corporations can, and do, control the movie business." Katey Rich CinemaBlend.com
Outside of corporations, only the government has enough money to control the movie business.  Wait, scratch that last part.
"Spurlock's folksy affability creates the sensation that he's truly going on a journey, that he doesn't necessarily know all the answers to the questions he's posing, and he'd like nothing more for us than to go along for the ride." Christy Lemire Associated Press
Until Universal Studios makes Advertising: The Ride, the best approximation would be to surround yourself with a mixture of 10-second comedy, flashing lights, and soft-core porn, while having coupons tossed in your face.
"With "The Greatest Movie Ever Sold" Spurlock creates a good time along with some surprisingly salient observations as he tries to keep his balance on this very slippery slope." Betsy Sharkey Los Angeles Times
"Rather than an argument or exposé, the movie is a condescendingly narrated demonstration of how money makes the movie world go round. (Stop the presses.)"Eric Hynes Time Out New York
These days, we should ask to freeze the hard drives.
"Spurlock's handling a lot of issues here, and he's not the best juggler." Matt Pais RedEye
If someone can't juggle issues, they better not try African Cats (Rotten Tomatoes – Metacritic).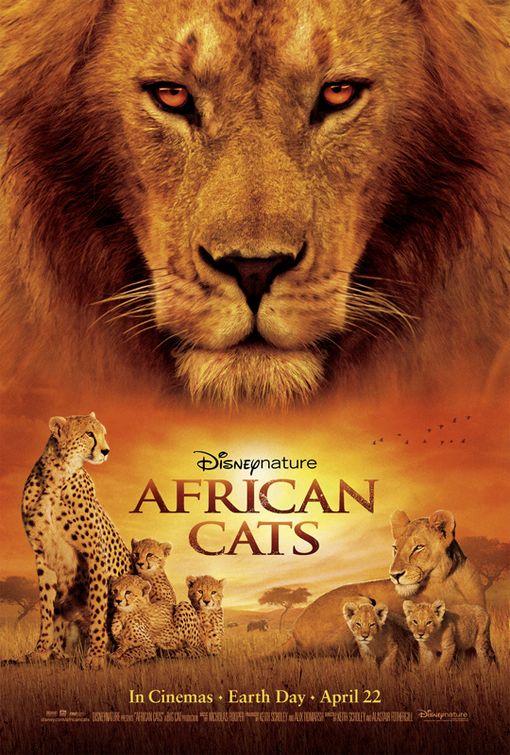 "The cinematography and editing are as superb as the film's feline stars are photogenic and heroic." The Hollywood Reporter Kirk Honeycutt
When you portray the top of the food chain as the heroes, there are no underdogs.  Then again, the movie isn't called African Dogs.
"There are surely eight million stories on the naked plains, but "African Cats" tells one: about lions and cheetahs and – oh, Bambi! – the power of mother love." Rachel Saltz New York Times
I didn't know they had sarcasm on the Serengeti.
"Another Disneynature triumph , especially if you are a fan of these cool cats." Pete Hammond Boxoffice Magazine
"Imagine ten Shirley Temples singing "Animal Crackers in My Soup" while pawing at rainbow-colored balls of yarn." Keith Uhlich Time Out New York
Okay, I will imagine that, but I won't like it.
"Far too often, African Cats feels episodic in its structure. Rather than featuring a driving, compelling narrative, it's: cheetah vs. gazelle. And then: hyena vs. cheetah. And then: lion vs. crocodile. Who will win???" Christy Lemire Associated Press